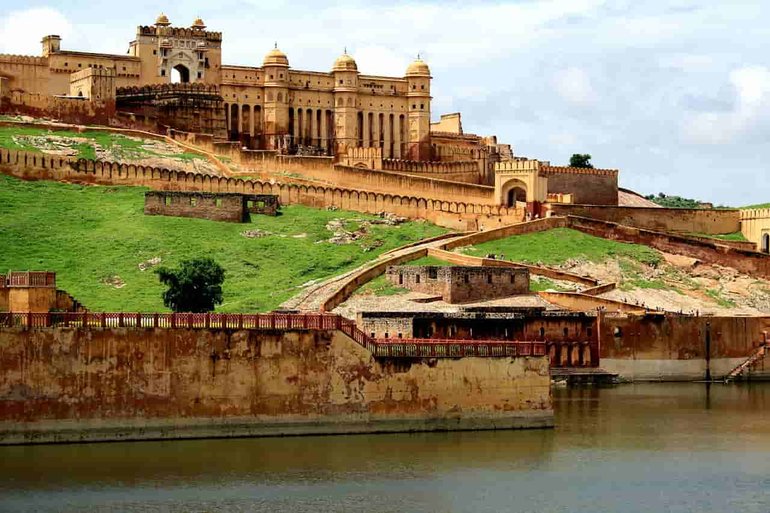 If you are visiting India, you would be traveling to Jaipur. The city is one vital angle of the famous Golden Triangle Route of Delhi-Agra-Jaipur. As a result, all travellers to India, tend to visit Jaipur. But is Jaipur really worth visiting? With stunning places like Ladakh, Kerala, Arunachal Pradesh, Sikkim, Goa as options, does Jaipur deserve a place in your must-visit places? Let us check what makes Jaipur a favourite destination.
1. The Pink Colour
---
Jaipur is also nicknamed the 'Pink City', as a large portion of the old city is painted in blush-hues. The pink coloured shops, houses, and the iconic Hawa Mahal are really unique and charming. No other city in the world can boast of such vibrant and pink-coloured streets. You are bound to fall in love with the charming city.
2. Forts and Palaces
---
One of the most renowned forts and palaces in the world can be found in Jaipur. Who has not heard of The Amer Fort, Nahargarh Fort, City Palace, Hawa Mahal, and Jal Mahal Palace? These historical monuments will take you into a bygone era giving you a glimpse of how the royal families lived and ruled. The architecture and aesthetics of these majestic structures will definitely leave a lasting impression.
---
If you are looking for traditional fare, Jaipur has one of the best shopping options in India. The crowded markets of the old city like Johari Bazaar, Nehru Bazaar, and Chameli Bazaar will amaze you with the colourful and striking display. The handicrafts are beautiful, traditional, and affordable. Just don't forget to bargain.
4. Mouth-watering cuisine
---
If you want to taste some delicious, spicy, authentic Rajasthani food, Jaipur is just perfect. Daal Baati, Kachoris, Chaats, Samosas will leave you craving for more. You cannot leave the Pink City without tasting the famous sweets of Jaipur. Ghewar, Phinni, Mawa Kachori are dishes that were invented in Jaipur and are now eaten all over the world.
5. The hospitable locals
---
Rajasthan and Jaipur have some of the most simple, genuine, and friendly locals. Their warm, helpful, and hospitable vibes makes your trip comfortable and enjoyable.
Aren't these enough reasons to plan a trip to the gorgeous city of Jaipur?