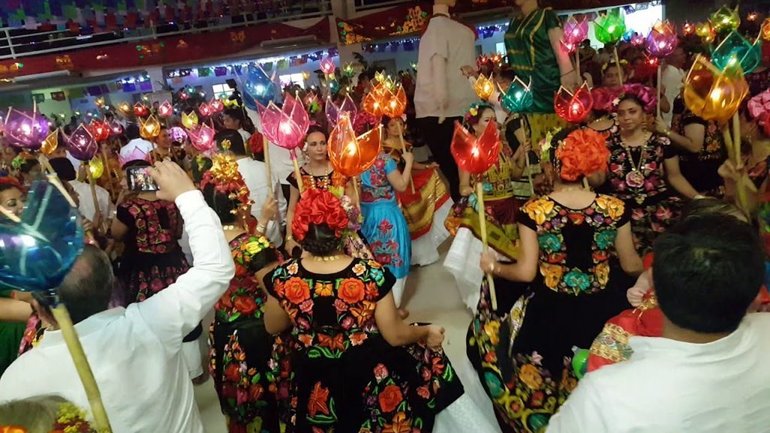 Velas fest in Oaxaca
May, month of the "Velas" in Juchitán, Oaxaca.
The "Velas", which are nocturnal celebrations that last all night, hence its name, perhaps a shortening of "Velada", full of religious syncretism, which are celebrated in all the Zapotec villages of the Isthmus of Tehuantepec.
In the month of May, the traditional and unparalleled "Velas" take place in Juchitán de Zaragoza, Oaxaca. Ancient celebration that interweaves the fraternity, the joy and the showiness of the festivities of the Isthmus. Internationally recognized they are similar to popular festivals, with parades of carts and regional dances in honor of several patron saints.
Before the "Velas" are celebrated masses, live in the house of the mayordomos, watered with fruits, loose of bulls, fireworks, evening and popular dance. The candles are organized by the families of Juchitán and are celebrated at night. The next day of the candle the watered down ones are celebrated, where beautiful women are appreciated parading with their typical suits, cavalcades and allegorical cars.
The women attend with the elegant regional dress that characterizes them and the men wear white guayaberas and black pants.
The "Velas" were carried out in gratitude to the deities for life, health, good harvests, good times. Currently, in the Isthmus of Tehuantepec there is a religious syncretism product of the meeting of the Mesoamerican peoples with Spain.