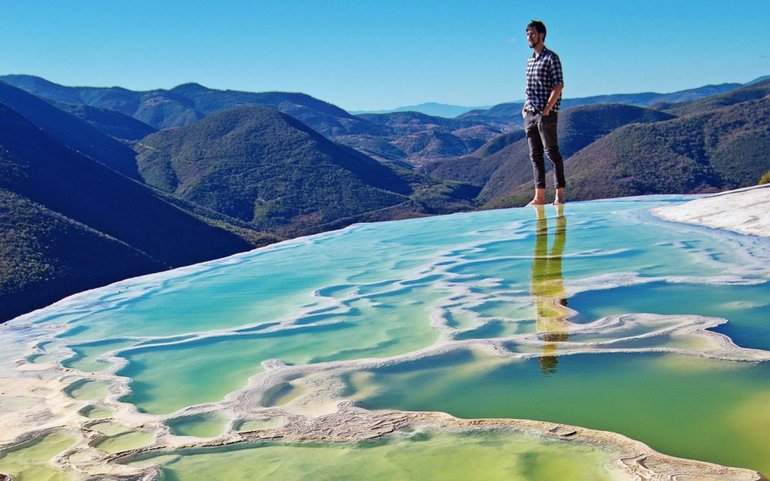 A few kilometers from the Oaxacan capital, Hierve el Agua, a natural spa, offers an unparalleled view of the valley. Visit its petrified waterfalls and bathe in its warm waters!
Hierve el Agua has been recognized as a probable sacred place of the ancient Zapotec. Although the beauty conferred on the site by its great natural contrasts is exceptional, since it is in the heart of a rugged mountain range that is characterized by extreme aridity during the dry season, the main attraction is the spectacle offered by two impressive petrified waterfalls, the first 30 meters high and the second 12 meters approximately.
Formed by carbonated water runoff from the springs located at the top of the rocks. From these springs the water is projected over the formations, originating new stone layers that project towards a ravine over 200 meters deep.
In the site there is a series of small natural pools excavated in an esplanade called "The Anfiteatro", from where the petrified waterfalls can be admired perfectly. The site includes two clearly differentiated platforms, in which the springs and the irrigation system are located at the bottom.
In your trip in the South of Mexico come and enjoy this unique opportunity