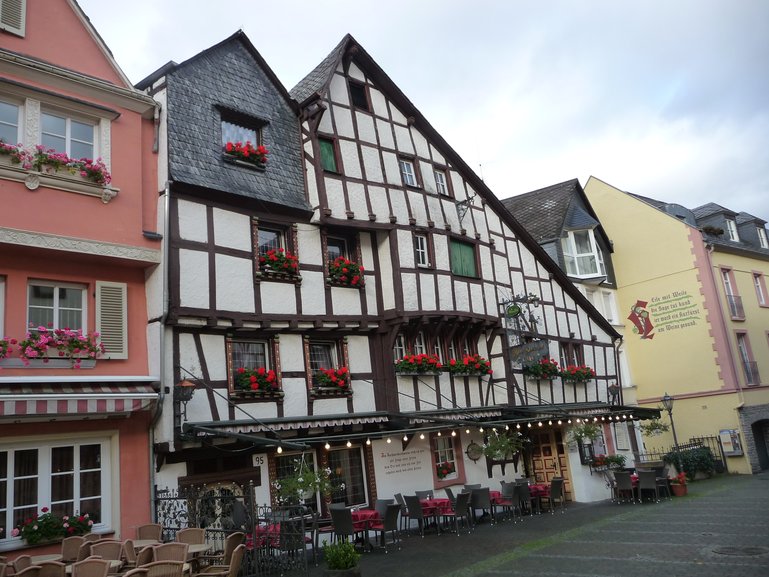 1] EU beef is different from American beef. Its free range, not grain fed, and comes from different breeds of cattle than those we eat. That makes beef taste different and gives it a tougher, more chewy texture. If you want tender beef in EU, only order stews.
2] Waiters will ignore you until you signal you want them. Watch the natives to see how this is done. OR look at a waiter and wave-- they already know you are a tourist.
3] Many restaurants have menus in English, but always carry a menu translator-- app or phrase book.
4] Tap water is safe to drink, but if you order" water" in a restaurant, you will get, and be charged for, a bottle of water. It might be free if you specify you want a glass of tap water. When ordering a bottle of water, you will likely be asked if you want flat or carbonated water.
5] Many restaurants post the menu outside by the door. Sometimes a copy of the menu is left on a sidewalk table. This tells you what they serve and the price range.
6] The menu is not the menu, especially in France. What we call the menu often comes in two parts, best explained in French-- le menu and a la carte. le menu is a fixed price (prix fixe) selection of multiple course meals offering very limited choices for each course. The number of courses ranges from 3 to 7. "a la carte" is like an American restaurant menu-- lots of choices generally listed corresponding to the menu course-- appetizers/soup, fish, meat, desert, cheese but no constraints on what you can order.
7] Contrary to what you may have heard or read, le menu is the most expensive way to eat. Serving sizes for the courses on le menu are much smaller than what you get on a la carte. Our sense is that 3 or 5 le menu courses provides about the same amount of food as you get when ordering one entree a la carte.
When should you order from le menu:
a] you want multiple courses-- too much food if you do it off the carte. Our favorite Michelin ** restaurant was known for its fabulous desert, Le Coupe Alsaceinne. On our fourth visit, we decided to order our favorite a la carte entree and the dessert. When we ordered two desserts, the waiter said, "No. One is enough for two or three. I will put you down for one." He was right.
b] You are splurging on a Michelin stared restaurant and you want to sample a range of their food-- multiple courses, like small plate eating.
8] As in USA, lunch prices seem to be lower than dinner prices.
9] Unlike beef, EU pork, chicken, and veal is almost always better than what you get in USA.