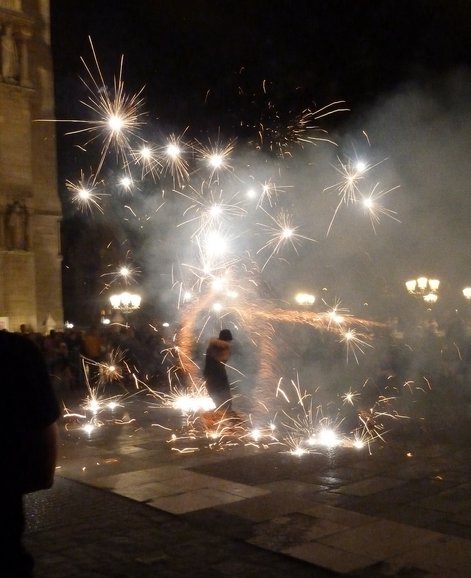 Paris by Night
Tonight's meal had been booked just down the street from the hotel at a restaurant that comes highly recommended – Le Hide. This is the restaurant that I described at the outset and the evening was long and did not disappoint – a truly memorable evening.
We arrived and bundled our way into the restaurant, Richard as usual needing to make a good first impression. Almost immediately he had swapped coats with Roman as he felt he was dressed appropriately as a waiter and encouraged Roman to take a seat at the table and Richard would wait on the tables. We all just said good evening as you do and pretended he was dining alone.
The menu was short but full of good things – just how we like a menu to be presented. I was sat next to Des as he had some very garlicky snails, they smelt delicious but snails are still something I have avoided eating in France so far. I had lamb chops and so did some of the others but everyone was very impressed with the quality of the food. Wine continued to flow and we enjoyed some wonderful selections of French wines that were very nearly in Richard's price range.
The conversation did not slow down for a moment, even when eating and Roman sensed our mood and played up to it throughout the evening and added so much to the general banter around the table. The other diners must surely have thought we were just crazy English. I have the feeling this is a quiet romantic restaurant as a rule – not tonight it isn't.
The chef curiously enough is Japanese but he cooks with a total regard for classic French cookery and his food was sublime. For desert he has one dish on the menu that was completely irresistible – an assiette of deserts with coffee that was so tempting that we all ordered it. A sight to see to have the entire table eating the same plate – it was delicious.
The desert rounded off the most amazing meal and evening of bonhomie that will never be forgotten. Roman then performed his party piece with the coat rack and it could not have summed up the mood of that evening any better.
Was it better than an earlier meal on the Island – who cares – both were just incredible nights and neither restaurant we felt could have improved on the experience they gave us – perfect.
We said our goodbyes to Roman and made our way on to the Champs Elysee, chiefly to use the loos at McDonalds. Everyone stumbled back out without purchasing a happy meal and it was the most pleasant of strolls back to the hotel on a beautiful balmy night after the best of times together.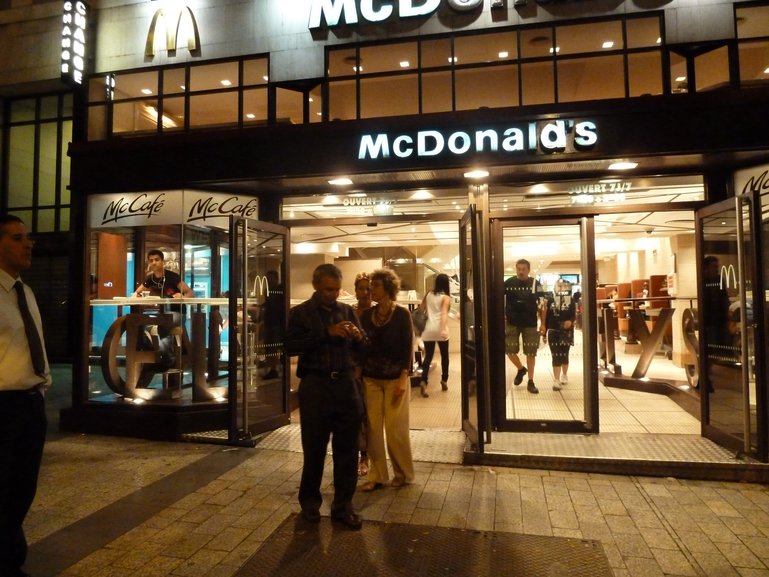 Le Hide Restaurant- 10 Rue du Général Lanrezac, 75017 Paris, France.