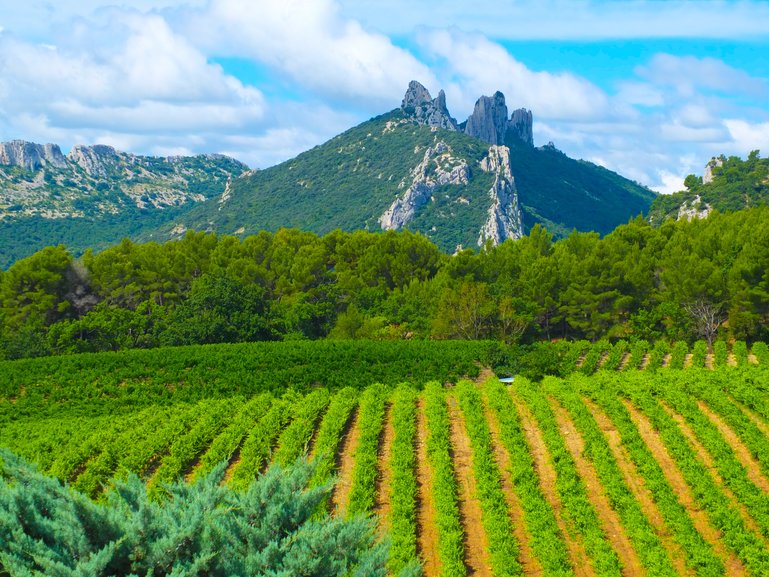 Dentelles de Montmirail from Suzette
Suzette
If you are going to ask me which place in the whole of Provence would I without fail have to visit on every trip that I may make to the region then my answer would be the small and lovely village of Suzette. It is by far the tiniest place I have written about but what it lacks in size it more than makes up for in beauty and location. Yes, this is my favourite location in all of Provence.
You will find it in the heart of the Dentelles de Montmirail on the eastern side. Suzette is a tiny village clinging to a rocky outcrop at an altitude of more than 400 metres and you will find it by taking the road from Malaucene or Beames de Venise, both of these are beautiful spectacular drives. The village has few houses and inhabitants, one small restaurant and a wine producer that sells wine, honey and other local products. These although welcome are not the reason I love this place. It is the views.
Looking back from the village plateau over the rows of grape vines you get the most stunning panorama of the Dentelles de Montmirail and yes, as the name suggests the jagged formation does resemble crooked teeth. For me this is one of the finest views in France, a truly spectacular sight that on a hot sunny day with cloudless skies is a photographer's dream opportunity. I have met many an English speaking tourist when arriving at Suzette and the reaction from them is always the same – 'Have you seen THAT!'
The route back to Beames will of course reward you with wonderful views as you follow alongside the Dentilles and in the village of Beames you will find the famous sweet wine of the area. Going to Malaucene you wind down more steeply but get more amazing panoramic views of the white peak of Mont Ventoux in the distance. My favourite route is by taking the third way out of Suzette down a narrow road through the delightful vineyards that surround the village and find my way down to Le Barroux. There you need to look out for the olive groves and if you are able then have the confidence to drive up one of the long winding driveways through the groves and have a tasting, buying some for home. You will not regret being able to savour this dark green nectar in the winter back home. I do then put this area around Suzette as my unmissable destination on tour in Provence.
Check out for wine tasting and purchase:
Ferme Saint-Martin 84190 SUZETTE - France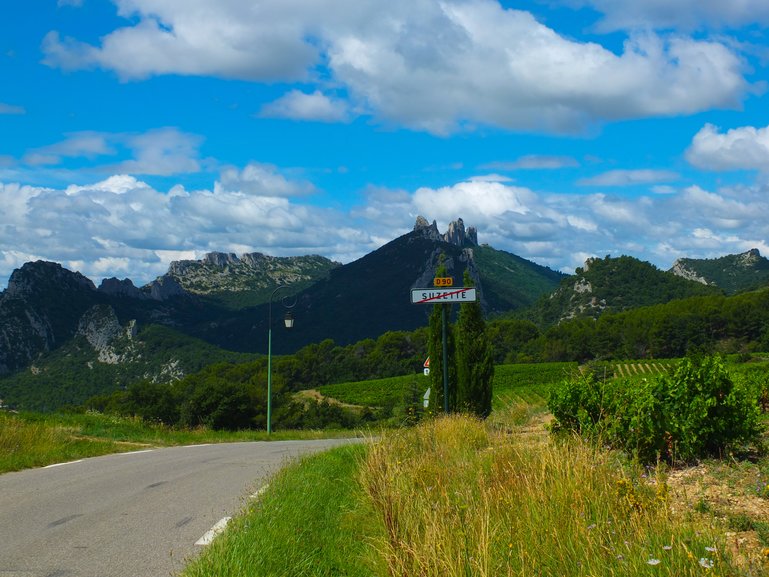 View from Suzette Village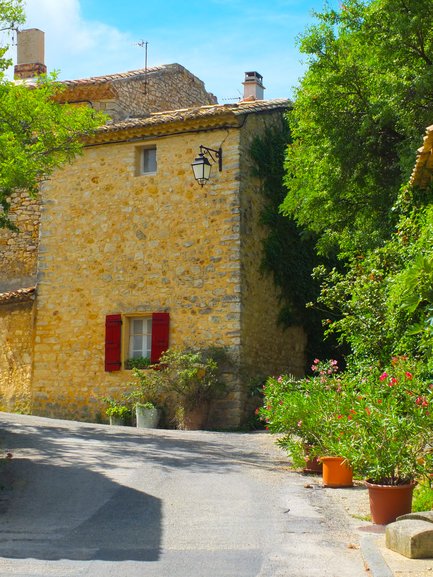 Suzette Village