Travelling across the globe with a significant other is on the bucket list for many people. While some people are living the dream, some try to do it at least, once a year. Travelling together not only helps couples create some beautiful memories to cherish, but also gives an opportunity to know each other well, and most importantly, grow together.
However, it's essential to understand that it is not all unicorns and rainbows. You will be spending more time with each other than at home, thus leading to quarrels and disagreement. What's important is that you understand each other well, so you can have a marvellous trip and spend some quality "we" time.
So here are five tips for travelling with your partner.
1. Agree upon the travel standards and plan ahead
---
Whether you are travelling solo, with your partner or a group, what's common is that it requires proper planning. However, the planning time for travelling with your partner might be longer than a solo trip, as you need to, first discuss each other's choices and interests.
It's important to discuss the travel standards and preferences well in advance to plan better and avoid any disagreements on your trip. For instance, you might be open to hostel hopping and switching buses to cruise along the streets of a strange city, while your partner might only prefer to stay in a fancy 5-star hotel.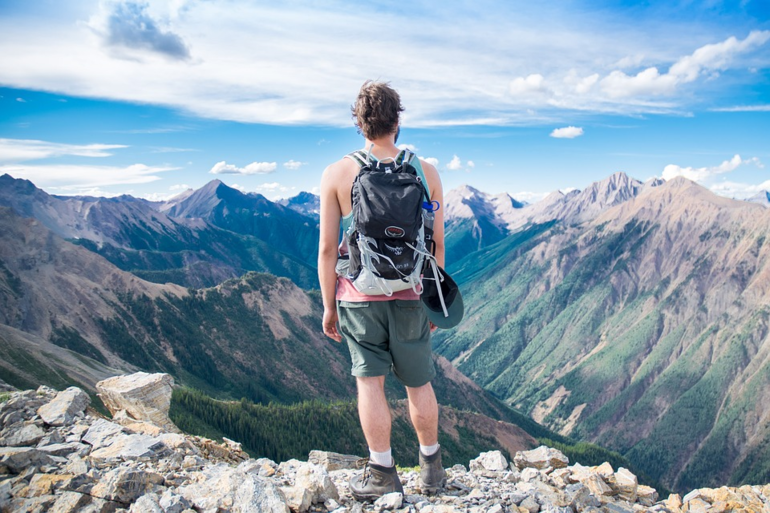 The point is to discuss what each of your dream vacations looks like and then, try to plan it accordingly. Doing so will also help you estimate a realistic budget for your entire trip. It's better to openly discuss your preferences and travel standards before the trip, rather than feeling uncomfortable and irritated later.
2. Make a list of essentials
---
Another aspect that might lead to arguments and irritation is, to realise forgetting things required at home.So, first off, make a list of all the things you both might need on your trip. The fun part is, you can go on a little shopping spree together, buying all the required things, before heading to the actual trip.
For instance, if you prefer hiking on your next road trip, then you might need some roof rack accessories for the car to accommodate the gear and any extra baggage.Similarly, your partner might need new outfits for the trip. So, why not head out for a shopping session prepping up for a marvellous vacation ahead.
The best way is to ensure whether you have packed all the essentials from the lists you've made earlier, so you don't miss anything.It's better to stack up on medicines if either of you is on any medication.
3. Learning to compromise
---
Here's one of the most vital tips for travelling with a partner.Despite days and weeks of planning, things may go down south during the vacation, so learning to compromise is the best way to avoid unnecessary stress.Moreover, it's not only about the things that may go wrong during the vacation, but it's also the behavioural traits of your partner, you need to compromise for a few days.
You might be annoyed with the simple habits of your partner which you are too busy to realise back home as you will be spending more time during the vacation.The best way to deal with it is, by discussing the habits, that annoy each other and agreeing to let go of them for yours.That's not all, being flexible for the little things on the trip could make things much better, for both of you. Whether it's choosing what and where to eat or which attraction to visit first.
4. Have the money talk
---
Finances and talking about them is not necessarily a cakewalk for many couples. But you'd want to get past your comfort zone to discuss the expenses and budget when it comes to travelling. Create an estimated budget based on each other's travel standards and preferences that include basics such as transportation, food and accommodation. However, extra expenses for shopping and other entertainment will surely make their way to the list. If you decide to dutch, then don't bother, splitting every small bill.
Instead, go for a casual approach of splitting the bills, one by one to avoid tension and unnecessary stress. Moreover, pinpointing every expense and nit-picking might lead to discrepancies and arguments that you might regret later.Sit down with your partner while planning the budget, and create a spreadsheet including all the things, you might want to do, on vacation.
That way, you can avoid going overboard with the expenses.
5. Try something new together
---
The sole purpose of travelling together is to bond over shared experiences and learn new things, both about the world and each other. So, why not try something new together on each vacation or even better, every new city you visit. It could be anything from snorkelling with the dolphins to jumping out of a plane.
It necessarily does not have to be adventurous or thrilling, trying out a new cuisine in a strange land together counts as trying something new together as well. Remember, the point is to try something new, so it does not have to be extravagant and fancy. Dancing in a park or watching a play might be something you've never done together.
So, discuss and plan to do new things, in an entirely strange city, and create memories you would cherish forever.So, now that you know how to plan a perfect trip with your partner, discuss and plan the next itinerary. Get ready to fall in love with your partner again.
Also, don't forget to have an astonishing time on your next vacation. Plan ahead, to avoid any stress and disagreements later.