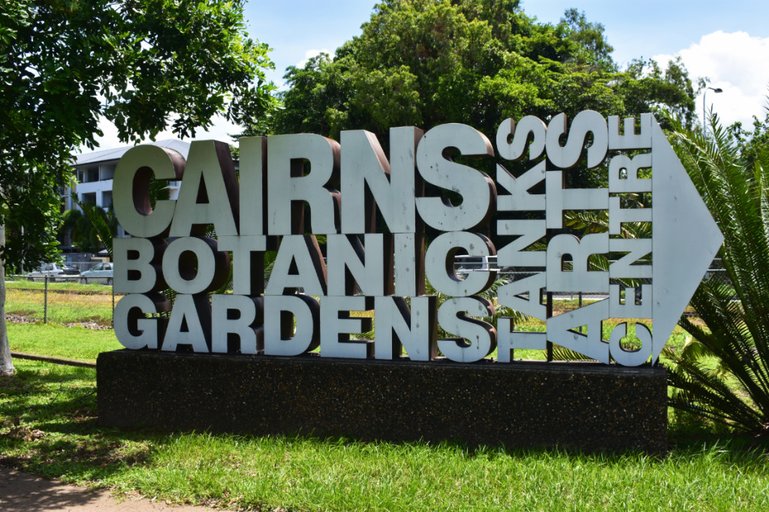 Cairns Botanical Gardens
Cairns looks and feels like a proper holiday destination. There's plenty of night life and travel agents selling excursions. Not to mention, it's the hot spot for the Great Barrier Reef. But that's not all it has to offer! I thought I would write about what to do in Cairns other than excursions! Added bonus - majority of them are FREE!!
The Night Markets
---
As the name suggests, these markets are open... at night. Located between the Esplanade & Abbott Street, the night markets are definitely a must see in Cairns. They are the perfect place to find a wee souvenir or grab some cheap food. Take a wee walk around and see what they have to offer!
Enjoy The Night Life
---
As previously mentioned, Cairns is known for its night life. Most hostels provide discounts or promotions for the various clubs and pubs around town. The most popular being, 'The Woolshed'. Suzanne and I managed to get a free pizza one night, can't complain with that!
Walk Around The Botanical Gardens
---
If you're looking to get out and stretch the legs, head for the Botanical Gardens. It only takes around an hour to walk around but take your time to enjoy the views! They make for a lovely day out, especially the rainforest boardwalk. Be careful though, I saw a few beware crocodiles signs!
Chill Out At 'The Lagoon'
---
Located on the Esplanade, 'The Lagoon' is a maintained outdoor pool. It's a lovely place to spend the day relaxing. On Sundays, it even has live & local music! If you're feeling like stretching the legs a little, follow the Esplanade boardwalk and take in the beautiful view of the sea! If the heat gets too much for you, head to 'The Lagoon' to cool down!
Explore The Surrounding Areas
---
if you're lucky enough to have a car or bike, try exploring the surrounding areas of Cairns. There are plenty of beaches, just read the signs and make sure there aren't any crocs! Alternatively, if you're feeling adventurous, make your way to Walsh's Pyramid. It's the world's tallest natural pyramid! It should take you anywhere between 4 and 7 hours to get up and down... depending on fitness etc. Then there are the waterfalls and swimming holes in the surrounding rainforest. The 'Crystal Cascades' is a local hot spot and is only about 20 minutes from Cairns city centre.
So there we have it. What to do in Cairns other than the excursions. There is plenty more to do but don't take my word for it, go and check it out yourself! These are the ones that stood out to me. The only one that would cost money is the night life - depending how much you can drink.
Have you ever been to Cairns? What did you get up to? Would you recommend anything else for this list? Let us know in the comment section!
Thanks for reading,
Alzo