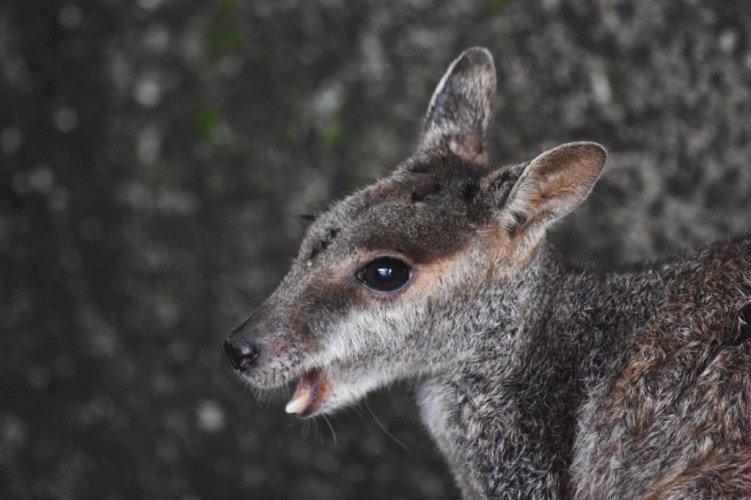 Little Wallaby On Magnetic Island
8km off the coast of Townsville, you'll find Magnetic Island. It looks like something straight out the Jurassic Park/ World films. Suzanne and I got the ferry tickets as part of our activities package. Only problem was… we had no clue what to expect. So, if you're going with no tours booked… Here's some ideas on what to do on Magnetic Island.
THE FERRY
Firstly, the ferry costs $33 for a return ticket. However, you can grab an online price of $30. The ticket is valid for 30 days from the date of purchase, so if you have accommodation sorted, you could stay for a while!
WALKING TRACKS
There are quite a few walking tracks on Magnetic Island. You can walk to a few different lookout points or walk from bay to bay. Suzanne and I walked from Arcadia to Horseshoe Bay. It took us roughly an hour and a half but it's about 5km through bushland. It's definitely a great way to navigate the island if you're feeling active! There's a good chance to see more wildlife that way too! Which brings me on to my next point…
WILDLIFE SPOTTING
There's plenty of wildlife of Magnetic Island, from poisonous snakes to wallabies. It's also home to over 180 species of birds! When you're on the island, try and see as much of the wildlife as you can. Unfortunately we didn't see much but if you're there for a few days, you'll have plenty of time to search! In the sea around the island, you can find dugongs and turtles but there are also stingers – watch out for them! Koalas, wallabies and common green snakes can be found on the island. Be careful and stay clear of the death adders though!
WATER ACTIVITIES
The sea surrounding Magnetic Island is full of coral reef, making snorkelling and scuba diving a fantastic activity. Equipment and lessons are available at most of the bays – the prices all vary. Then there are other activities like paddle boarding and kayaking to get you out on the water and not actually in it! Might keep you a little safer from the jellies! I wish it was a nicer day when I visited, I would have loved to snorkel around the island.
ADDITIONAL OPTIONS
If you can't be bothered walking anywhere, there is always the option to rent a 4×4 or moke to cruise around in. You would be able to drive all over the island in a 4×4 and it would be an excellent way to explore! The prices vary, the cheapest we found was a car for $60 (fuel levy on top) then for a 4×4 it ranged up to $100. If you went as a group of 4, it would be perfect!
If you can't find much wildlife, like us, head to the Bungalow Bay Koala Village to see some snakes, small salties (crocodiles) and of course… Koalas! Mind you, it is $29 for a 2 hour tour and an additional $25 for any photos you want holding the animals. We gave it a miss because of the price but it looked extremely popular!
With all that being said, I would recommend at least 2 days on Magnetic Island so that you get the best experience! We only done the day and the weather wasn't the greatest so we were limited on what we could do.
Let me know of your experience of Magnetic Island! Is there anything I missed?
Thanks for reading,
Alzo