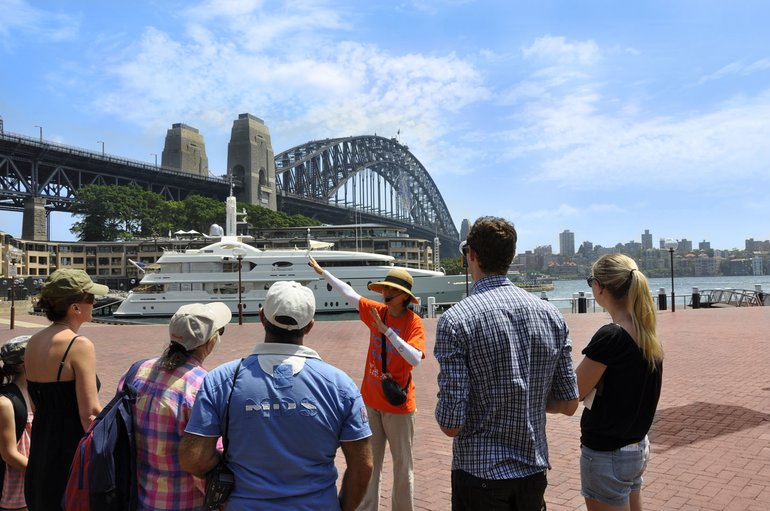 sydney free walking tour
The very first thing which you should do in a new City is to join the local Free Tours. It will help you quickly learn not only the history of the place, but the layout of the City, location of attractions and shops, how to use local transport and so on. In addition, you can ask questions someone who is a local.
Free Tours Sydney provides free walking tours which cover Sydney and The Rocks area. You do not need to do any booking for these tours, just come to the meeting place by 10.30am and join the group. Meeting place is Archibald Fountain at Hyde Park (near St James station). Tour guides will be there in orange 'Free Tours" T-shirts. Because you do not need to book it is very convenient. Considering that most of the hotels in Sydney start check-in at 2pm, rather than wasting for a few hours you can just join the free tour.
The free tours are tips based. So, you decide what you want to give to a tour guide at the end of the tour. First of all, it makes tours affordable to everyone. Secondly, it ensures that tour guides are working well. Remember that you have not payed anything in advance.
Always do the free tours in a new place.