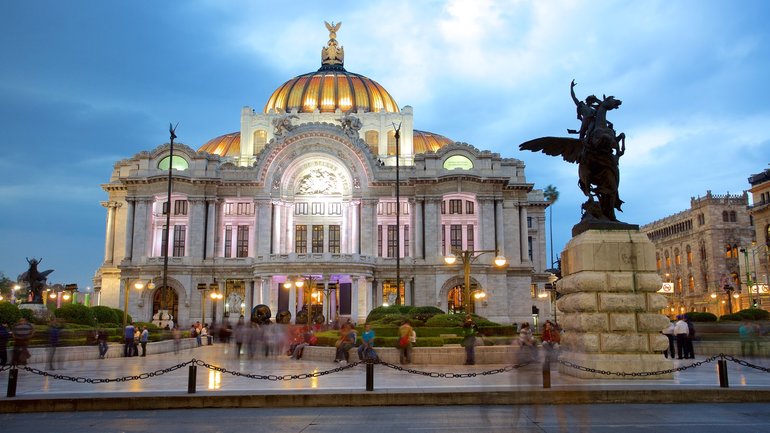 Night view of Palacio de Bellas Artes
The palace of Fine Arts is located in the historic center of Mexico City and is a must: not only is considered to be one of the most beautiful buildings, but also has in the first and second floor the mural paintings from very important artist of the 20th century such as Diego Rivera, Jose Clemente Orozco and David Alfaro Siqueiros. The so called "Muralism" was created to illustrate in a didactic way different accounts of important events to all the people so that everyone could take a look at them and have their own interpretation.
It is located righ in the heart of Mexico City, right next to parque Alameda and across the street from Torre Latino. The nearest metro station that is named after this palace, is also one of the most beautiful in Mexico, decorated with iron it resembles the metro station is Paris.
Many international events come and take place here like the Russian ballet, or the Irish tap dancers but if you decide to explore the different artistic events that they have it is highly recommended to watch the "Ballet Folkloric of Mexico" or explore the third floor where they have the museum of Arquitecture.