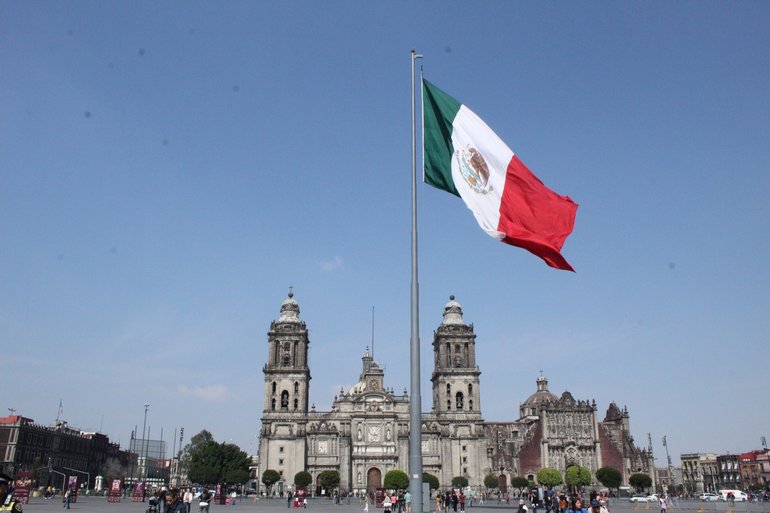 If traveling has been a dream but seems a little unaccessible or out of reach, Bia and myself (Alex) are here to bring a confidence boost and reminder that anyone can make it happen. From booking the right flight to finding room and board, transportation, food and just being able to enjoy yourself a little while taking time away from the grind can seem intimidating. It can all be achieved through a little proper planning. All depending on what kind of adventure you're looking to get into, I'm going to give you the low-down of what fifty dollars a day can provide in Mexico City. Now if you're coming from the states the American dollar goes a little further yet we've both met travelers from other places with a weaker dollar that have made it possible too. Budgeting starts from the home base, where ever you are which means thinking twice on grabbing $10 drinks at a social outing or dining out every other day. A real issue I dealt with myself was living in the mindset that I was saving money because I was making all of the happy hours and specials throughout the week. Over the course of six months of saving (waiting tables in a restaurant and my girlfriend babysitting) we actually saved enough for traveling a year but that's another tip. Everything here will be priced in USD but that dollar is not the preferred here. Mexican Pesos can be withdrawn at any central bank at the current exchange so you'll get your best rate there and it's more secure. Credit cards are excepted and we use when we can but even if a business states they accept cards ask before hand every time as at times the network goes down and pesos are the only way to pay. It's happened to us multiple times.
* Flights - if flying through Mexico and some Central America we've used Volaris which has been wonderful at a more than reasonable price. If you have a smartphone, download the Volaris app and sign up for the obnoxious yet helpful emails. You can access the site from a computer of course. We've personally found $32 USD one-way tickets from Tijuana to states throughout Mexico when the deals are around. Our flight from Miami to Mexico City cost us $85 USD a person one-way with one of the deals.
* Transportation - Uber is available throughout CDMX and is quite affordable as long as you have service or wifi. You can travel across the city for about $5 USD. Even cheaper is the public transit through busses and trains. Each way is about 5 or 6 pesos or $0.25 and if using the trains you can transfer to different lines to get just about anywhere without paying additionally. There are also electric scooters in certain areas along with shared bike rentals which can cut down on costs as well.
* Room and Board - We've used sites like Airbnb, Couchsurfing and Workaway as means to travel along with the use of points we collect using rewards credit cards but primary in Mexico we've used Airbnb. It's safe, reliable, reviews are helpful and it takes the need out of carrying kitchenware, towels, etc. We typically search for places under $15 a night and have found some amazing places, even last minute. The last place we stayed we paid $11 a night and it was wonderful.
* Food - Street carts are everywhere and food is cheap. Tacos for 10 pesos or about $0.50 each, the mercados or farmers markets are even cheaper. As long as you're not in the very touristy areas you can find some of the best valued culinary experiences. We were recommended a local very nice sit-down restaurant (Piloncillo y Cascabel) which with a bottle of delicious Malbec from the Guadalupe Valle in Baja California, a shared starter, two entres and a dessert with gratuity under $30 USD. Our plan of attack towards food was to buy local cuisine at markets and cook two of three daily meals. The third we'd find an interesting restaurant and enjoy
* Communication - If using Airbnb, most accommodate WIFI. Otherwise depending on your phone and provider you can buy a local sim-card depending on provider for around $10-$12 USD at any OXXO (convenience store found everywhere) or as I do run with T-Mobile which works well throughout and I pay about $2 USD a day (I get 5GB at 4G LTE per cycle before it slows down to 3G with the unlimited plan per month)
* Entertainment - Museums are found all over Mexico and share a rich history of pre-America's past to present. Many can be accessed for about $3.50 a ticket and most accept card (to keep your pesos available and reduce the need to pull funds with a debit card; most central banks charge a $3.50 USD fee and will be displayed in pesos so don't be too alarmed but other ATM's can charge up to $12 USD with fees so be aware). Adult beverages again can vary depending on the neighborhood and location to touristic places but a domestic beer will cost from $0.75 - $2 USD while a craft beer possibly $3-$4 USD. Asking the locals for the inside scoop will many times provide local fun at a reasonable price. I mean locals definitely aren't looking to get gouged at the touristic prices to have fun.
* Other - There is always the case of a cough or an unexpected expense which we keep open as to effectively track our spending
Budgeting or self-discipline is the number one thing to being able to enjoy yourself in Mexico City (or anywhere a matter of fact). We run a weekly budget beginning on Wednesday the day we began in CDMX and would run a log in a book each night of our expenditures through the day. Keeping receipts, writing a quick reminder on pesos spent or using my online bank records would give us a quick overview of what we spent. We ran a log of each of the above categories per day and for each would total give an idea of how to curb our habits. If one day we spent a little over, say while treating ourselves to a nice dinner, we would take it easy the next day. Running a weekly budget ($350 or $50 a day) makes it easy to keep in line. As long as your'e honest with yourself and true to your budget you can do just about anything. Both of us are jobless and homeless but with the sense of adventure and our savings we are taking this beyond CDMX which you can too. If $50 a day seems a little much, $40, $30 or even free if working through workaway can be a possibility. Being creative is key while having a plan will allow you to enjoy adventure through Mexico affordably. Last note, I understand myself that this may seem like all of the work may take away from the fun factor but in all honesty after building good budgeting habits and taking five minutes out of each night to keep a log it becomes painless and puts you in control. Best wishes to all of you travelers and if you haven't yet: Save, Book your flight, visit Mexico City. A treasure trove of rich history, culinary wonder and a culture as old as the America's themselves.
Cheers,
Alex & Bia