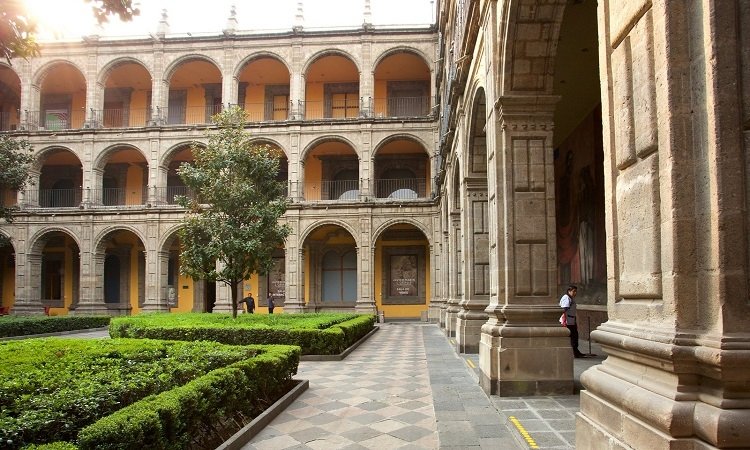 Colegio de San Ildefonso
Manuel Tolza was a very important sculptor and architect who came from Valencia, Spain in the 18th century. He founded the "The Real Academy of San Carlos" in Mexico (New Spain) which later became the old college of San Idelfonso. This academy was the first major Art Academy and the first Art Museum in the Americas. In this academy they used to teach classical European training techniques related to paintings, sculptures, drawings, etc. It later became the San Idelfonso college which was a Jesuit college and one of the most important educational institutions in Mexico City in the 18th century.
Tolsa's work in Mexico included "the Palace of Mining", "the Equestrian statue of Charles IV", known as "el Caballito", the conclusion of the work on the Mexico City Metropolitan Cathedral among others, and can not be overlooked. The "Plaza Manuel Tolza" is part of the Historic Center and was named after him. this is a very nice place were you can see different important buildings, perhaps of all of them is the so called Munal (National Art Museum). In these Museum there are permanent important art exhibitions as well as temporary ones. Cristobal de Villalpando, Juan Correa, Simón Pereyns and Miguel Cabrera were some of the most important artists whose paintings are worth watching in these place. There are some other artists works in this place who were very deeply influenced from the "Real Academy of San Carlos" school. If you want to visit this plaza don't forget to see the old "school of Mining" right in front of the Munal where there is a museum dedicated to this great architect named "Manuel Tolza".