Regardless of the number of countries, Asia is the largest and most populous continent in the world. Occupying a land area of 29%, it is an area full of very diverse histories, cultures, gastronomies and landscapes. In this article we want to help you define which could be the best countries to visit on your first trip to Asia.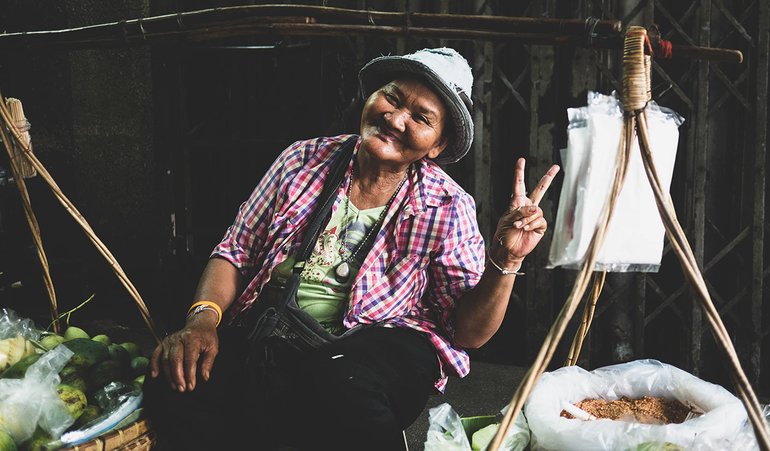 Many times just by changing areas in the same country we can already experience changes in many aspects. The gastronomy, the infrastructures, the rhythm of life and even the accents in the same language. Of course, as we move away from our home country we notice even more these variations and contrasts. In this case, traveling to the Asian continent is a brutal change for all the senses.
Asia is a continent full of new stimuli and the most exotic of all. And, depending on which country we are in, it can be quite an extreme socio-cultural shock. Which can sometimes lead us to not properly enjoy the trip. That is why it is important to know which are the countries where one can best adapt on a first trip to Asia.
It will also depend on how we organize the trip since having according to what comforts is always usually synonymous with an easier trip. On the contrary, it can be something less daring and exciting. The important thing is to decide a destination that can offer a good balance that allows us to fully enjoy the travel experience.
Main conditions to take into account on a first trip to Asia
---
Our intention is not to focus on which is the most beautiful or exciting since it is a too subjective opinion. Rather, it is the most suitable as a gateway to the Asian continent.
It is also important to take into account the type of audience since the factors mentioned below will obtain a differentiated value. It is not the same, it is a trip for a young couple, a family or a group of friends. There is no doubt that each traveler has their own priorities.
Cleaning
Hygiene is one of the conditions that we consider most significant since it provides more comfort and tranquility. Traveling to a destination where you can stay and visit clean places is something that favors adaptation to it.
Accommodation
Depending on which countries the accommodation options may be much scarcer. Traveling to a destination with a varied accommodation offer allows us to have more options that can adapt to our tastes, needs and budget. Normally a destination with less accommodation offer tends to have fewer tourist arrivals.
Transport
This factor includes several conditioning factors. On the one hand, the variety of options that we can find in frequency and comfort. On the other, the state of the country's infrastructure. And, finally, the ease and costs of moving between one place and another.
Friendliness and hospitality of the people
Undoubtedly an aspect that will influence how we perceive the travel destination as pleasant and friendly. Social interactions during a trip play a very important role in adaptation. It will depend on how they welcome us to make us feel more or less integrated in that society with which we are going to live.
Normally it is a condition that the vast majority of destinations on the Asian continent tend to share in a positive way. Kindness, friendliness and hospitality are very characteristic of Asian culture.
Security
Like cleanliness, this is a fundamental aspect in deciding on a travel destination. In fact, we think it is the most important of all. A country that does not inspire confidence is going to be the first barrier against choosing it on our next trip.
Security is an aspect that must be measured in several areas. Some of them may be the level of political stability of the country, crime or theft, traffic accidents, among others.
Restrictions
This is a factor that is closely linked to leisure activities. In some destinations, due to religion, there may be some restrictions that make it less attractive. For example, the restriction on alcohol consumption in different places or the lack of nightlife venues.
Diversity of activities
The product that a destination can offer will determine its attractiveness. The more activities and places that can be included in an itinerary, the more interest it will generate. In short, a destination with a varied product will allow a more complete travel experience.
Costs
Last but not least, the issue of prices will have a considerable influence on deciding the best countries to visit on a first trip to Asia.