After spending 18 months in Korea, I had travelled to various spots around the country. Although, I didn't get to try every part that the country had to offer, due to corona virus limiting my travelling capabilities, I did fall in love with the places I went to. Today, I will recommend 5 places for you to try when you visit South Korea next time.
1. Seoul- Han river (한강)
---
There are many places in Seoul that I would recommend worthy of visiting from museums to the tower, maybe later I will do a more in-depth look at places to visit in Seoul itself, however, there are two types of locations that I want to highlight in this blog. Probably the place I visited the most when I lived in Korea was the Han river and so I want to tell you about the many things that you can do there. Perfect for all seasons and free of charge, the Han river offers many beautiful views for you to experience on both sides of the river. Less people visit the river in winter compared to summer so if you are looking for some peace when you are walking, it would be best to go then. However, make sure that you dress up warm as it gets very cold in winter. Firstly, you can rent bikes at the river or rent the green city bikes for a small fee and cycle up and down the many cycle paths along the river. Secondly, in the spring you can go and see the cherry blossoms when they are in bloom. Thirdly, you can rent a mat or tent and sit by the river and get delivery food to enjoy with your friends in the hot summer. Lastly, you can get a boat and travel up and down the river but this is quite costly. A place where you can do many things, the Han river is a location that I highly recommend.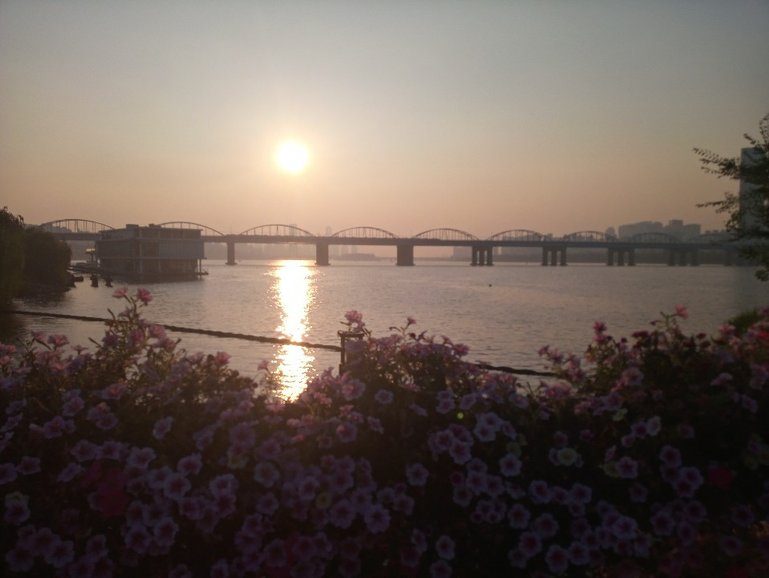 2. Palaces
---
In this part I want to talk about the palaces in Seoul but also the one in Suwon. The main palace in Seoul, Gyeongbokgung (경복궁), is definitely worth a visit when you come to Korea if you only have time to visit one palace. Architecturally magnificent, if you love exploring historical UNESCO sites/ locations or taking photographs, this palace is the perfect place for you.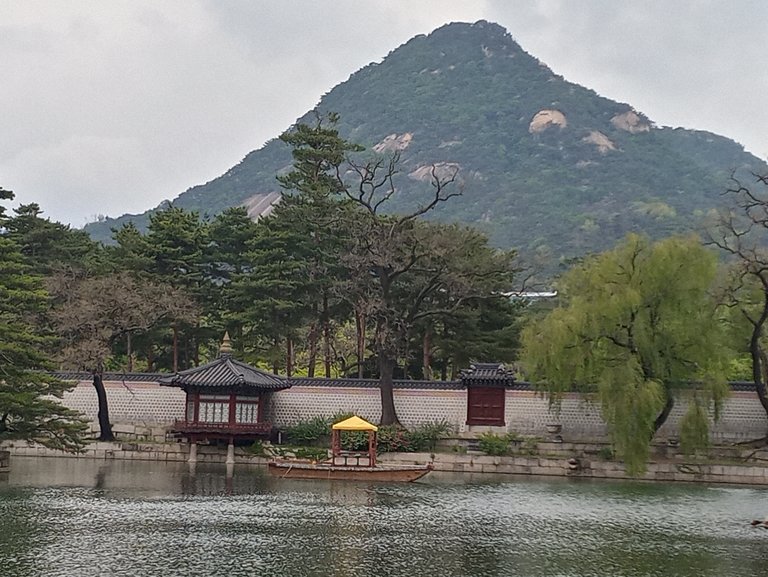 If you have more time, the other four palaces (Changdeokgung, Gyeonghuigung, Deoksugung and Changgyeonggung), although a little smaller, are still of great beauty and worth a visit. Whilst touring the palaces, there will be many moments when you are mainly outside in the open so I recommend going when the weather is not too hot but definitely not in cold weather or rain. Most palaces in Seoul are shut on Mondays but the Gyeongbokgung is closed on Tuesdays so make sure to plan your trips around this. You can get into the palace for free if you wear Korean traditional dress/Hanbok (한복), you can buy an all-pass ticket for all palaces which costs around 10,000 won or the adult prices are as follows:
Gyeongbokgung: 3,000 won
Changdeokgung: 3,000 won
Gyeonghuigung: Free of charge
Deoksugung: 1,000 won
Changgyeonggung: 1,000 won
The last palace I would like to mention is a little off from Seoul in a city called Suwon (수원시) which can be reached by bus or subway easily. This palace, although smaller in size, is still very beautiful and definitely worth a visit in my opinion. Due to it being out of Seoul, I felt that it wasn't as busy and it would be perfect for people to visit if they are looking for a less crowded location. I had the pleasure of visiting the Hwaseong Haenggung Palace (화성행궁) at night and for me it was an unforgettable event. I had wanted to do this for a long time with the palaces in Seoul but due to corona virus I wasn't able to. I am very thankful that I got to have this experience at the Hwaseong Haenggung Palace and definitely recommend it for people to try at any palace at least once in their life. A ticket for adults costs 1,500 won and they are open all year round.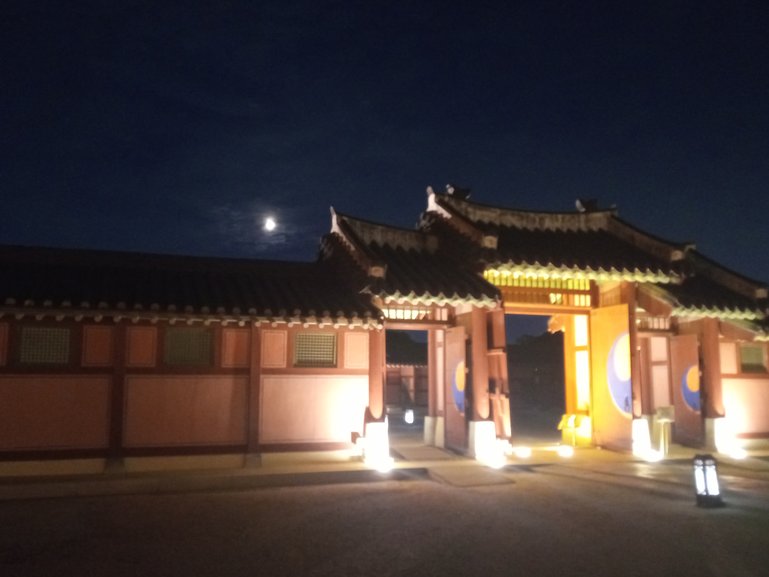 3. Nami Island (남이섬)
---
Nami island, the filming location of famous Korean drama Winter Sonata, is a little island north of Seoul. Tours can be booked online before the trip for around +30-40,000 won or you can drive there by yourself if you have a car. As I booked the trip shortly after I arrived in Korea, I decided to book a tour for myself. I was happy I did this as the tour handled all the fees and communication and I was given a large amount of free time to enjoy the location by myself. Beautiful in all seasons, I went to Nami Island in Autumn/Fall to see the lovely colours of the trees. However, I would love to go back and see it in other seasons too. The island has many animals for you to look at such as Ostriches and squirrels. Moreover, there are many activities for you to do on the island such as zip lining and riding a bike. I chose to walk around the island on one of the many walking paths they provide and every moment delivered a beautiful experience and view. Definitely a place to go to with friends or lovers for an amazing experience and many photo opportunities or, like me, a place to go to by yourself for meditation and calm.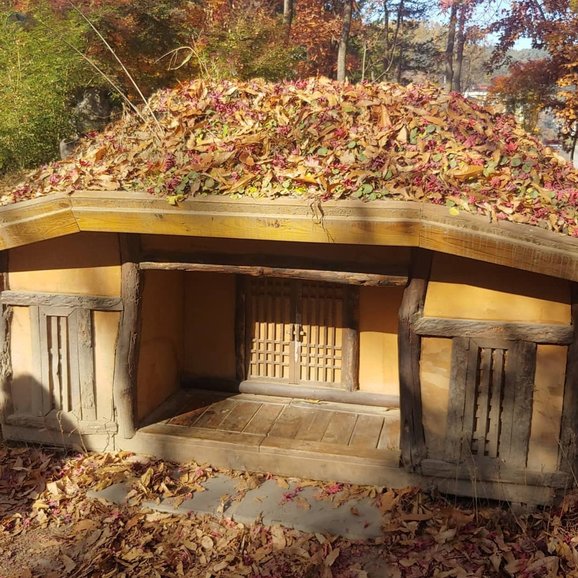 4. Gyeongju (경주시)
---
Known as the city of gold, Gyeongju was the old capital of the Silla dynasty. Gyeongju, a city in the south-east of Korea that was overflowing with history, was a location that I was desperate to visit. I think this location is great for people with an interest in history as you come across historical site after historical site whilst you are there. I took the KTX to Daegu and then a smaller train straight to Gyeongju and from there I just walked around and looked at the different locations I came across. You can visit tombs of the old Silla kings and queens, view all the gold crowns and artefacts on display, see the oldest surviving astronomical observatory in Asia or visit the old palace grounds and pond. There is also a Hanok village with many cafes for you to enjoy and relax in if you are tired from walking all day. Definitely, one of my favourite places to visit in Korea as a historian and definitely a place I will return to to explore some more.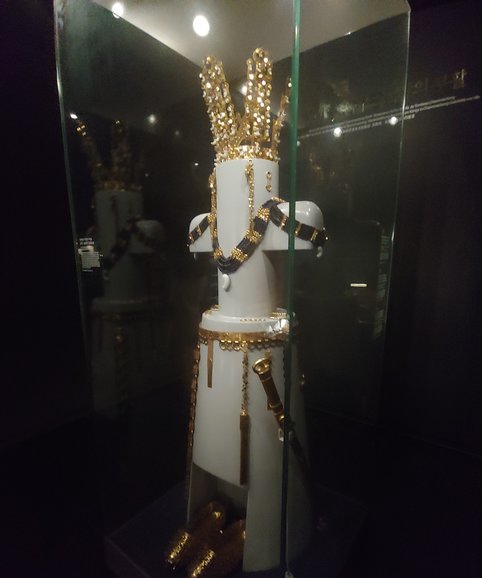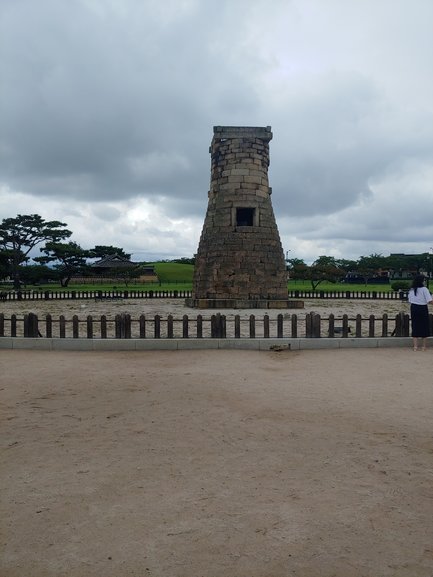 5. Busan (부산시)
---
During my time in Korea, I visited Busan three times. From the moment I arrived it gave a very homely feel to me and fond memories of the seaside towns of my childhood. A huge metropolitan city at the bottom of South Korea, Busan offers the busy city life with the relaxing refreshment of the sea. Busan is famous for many of its beaches such as Haeundae, Gwangalli etc. which offer a crystal, vibrant blue ocean with soft white sandy beaches. You can also visit the Gamcheon Cultural Village with painted multi-coloured houses, murals, statues and a beautiful view to offer tourists who want to take social media pictures or just have a different kind of experience. At Gwangalli beach you can ride the cable car for an impressive view or if you are afraid of heights you can admire the cable cars from the beach below. If you are interested in cafes, Busan also offers many aesthetically pleasing or themed cafes for you to enjoy. The inner city also offers many shopping opportunities for those looking for more of a city experience. One final place I would like to recommend in this post is the Jeolyeong trail which has many cute shops and cafes, and many beautiful photo opportunity locations.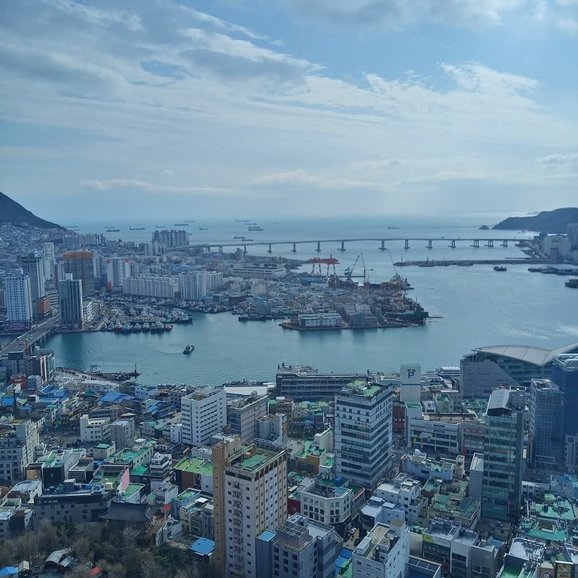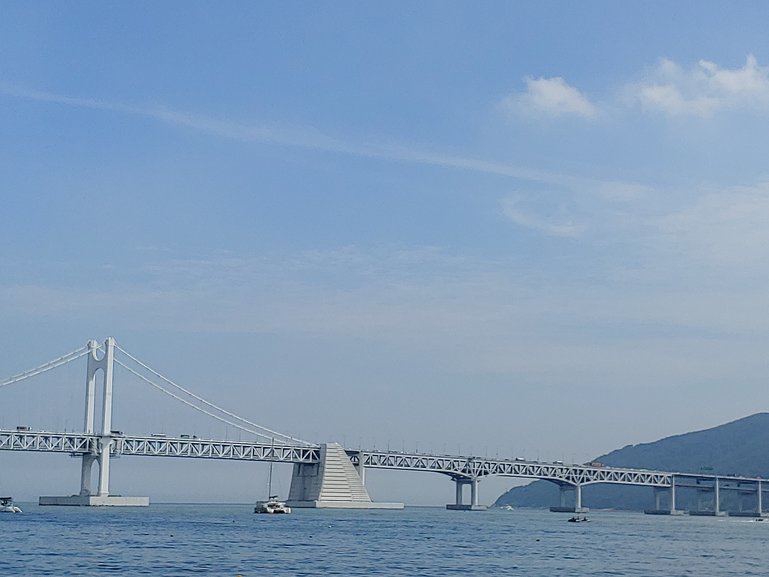 I hope this post has offered help for those looking for places to go in Korea that they might not have thought of before. See you there :)