From north to south & east to west, India is blessed with a variety of scenic natural landscapes. In the north, there are plenty of hill stations in the foothills of the great Himalayas. Also, including island territories, India is blessed with approximately ten thousand kilometers of coastline hosting many beautiful beaches. The Central part of India is full of rivers, historical, religious monuments, national parks and many more amazing things. There are many <> hill stations in southern India situated in the arms of western ghats.
When you visit the below mentioned Top 5 Indian states from the tourism point of view, these unique tips may help you a lot while planning your tour and actually traveling to these destinations.
1. Andaman Islands
---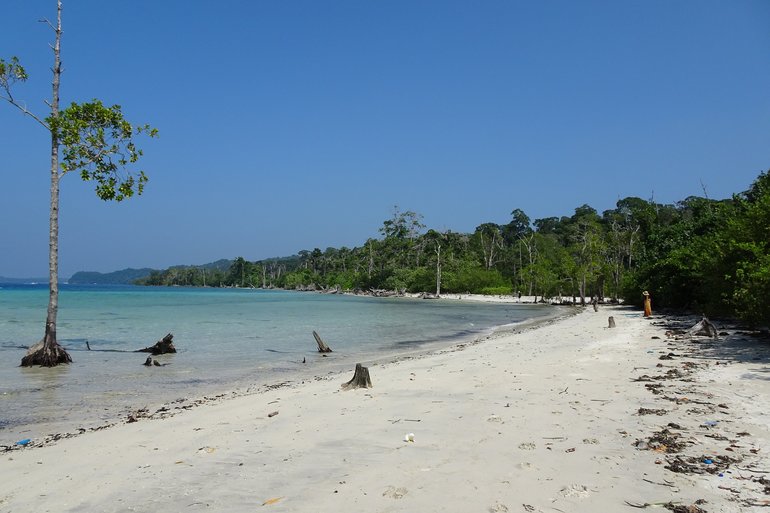 Andaman Islands, India
Andaman Islands is a famous travel destination for honeymooners and families. People visit Andaman Islands for it's serene beaches. Almost everyone visits Swaraj dweep (Havelock Island), Shaheed Dweep (Neil Island), Netaji Subhas Chandra Bose Island (Ross Island) & Baratang Island during their Andaman Trip. These islands are accessible by only a few ferries operated by the government and few private players from the Airport city of Port Blair. You may face availability issues during peak seasonal dates. Pre Booking these ferries is highly recommended.
Carry your own swimming costumes, snorkeling kit to avoid paying exorbitant charges to shop or rent these costumes. Also negotiate a lot at watersports joints.
Andaman islands are famous for seafood cuisine. Pure vegetarians may face challenges during their stays at Swaraj dweep (Havelock Island), Shaheed Dweep (Neil Island). Carry snacks and dry fruits to avoid challenging times.
2. Ladakh
---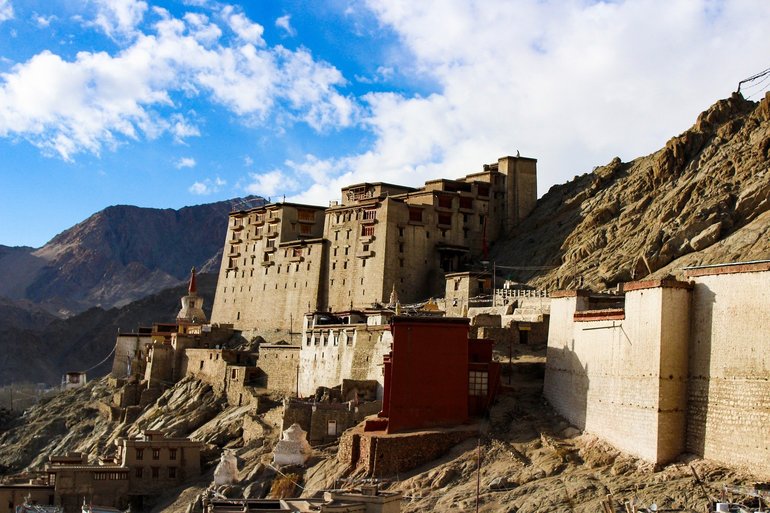 Ladakh, India
Ladakh is a famous adventure tourist destination situated in the extreme north of India. Once you reach your Leh hotel and check-in, one of your group members (or maybe yourself only) may start sweating, shivering or sneezing. This usually happens with almost every travel group because Ladakh is a high altitude (almost 3500 M above sea level) terrain, so there are roughly 40% fewer oxygen molecules per breath due to reduced barometric pressure. Those who can not adjust instantly with this extreme climatic change, they fall ill. They may recover overnight after a good 9-10 hours rest or in the worst case they have to be admitted to the civil hospital for improving oxygen level in the body. Don't be overconfident. This can happen with anyone irrespective of their look, height & gender. Start exercising at least 1 month in advance before your Ladakh tour. While traveling to remote places like Nubra or Pangong, you can carry an oxygen cylinder in your car for emergency usage.
If you are dreaming of biking in Ladakh, it is not an easy task. Roads are extremely challenging. Though Indian Border Roads Organization have done an exceptional job in building roads, terrain is extremely challenging. One small mistake can cost your life. Start practice driving Bullet and understand bike basics. This will immensely help you in case of abrupt breakdowns while driving through remote areas.
Be careful while selecting your bike as you are planning to visit Nubra & Pangong on a bike. Prefer to travel in a group of bikers
3. Kerala
---
Kerala, India
God's Own Country Kerala is a world famous travel destination. This fame has some side effects too. Many local products like spices, traditional clothes and services like boating, cabs for sightseeing are being sold overpriced. The only way to deal with it is to bargain a lot at each and every shopping point.
Munnar is a hill station. Hotels in more than 50 kms of radius will show Munnar in their addresses. Try to book your hotels within 5 Kms radius of old Munnar town for the best experience. If you blindly book any random property only because of cheaper rates, you might end-up demanding AC at a hill station. Same thumb rule is applicable at Kerala's second most famous hill station: Thekkady i.e Periyar.
Most tourists complain about their stay in Houseboats of Alleppey - Kumarakom Backwaters. One thing you must know is that Alleppey - Kumarakom Backwaters is 'one of it's kind' phenomena in the world. Cruising in a wooden houseboat in Alleppey - Kumarakom Backwaters is a unique experience which you won't get anywhere else in the world. Houseboats are manufactured of wood. These floating homes can't match the ambience of any resort or hotel rooms. You have to sacrifice luxury for one night if you want to have a real experience of cruising through Alleppey - Kumarakom Backwaters & trust me, you won't regret doing that later if you choose a genuine houseboat vendor.
Routine Strikes: Last minute announcements of strikes by local unions can cause a lot of inconvenience. Not following these strikes can cause some violent reactions. During these strikes, you are not allowed to travel or visit any tourist destination around. You just have to sit back in your hotel room for the whole day.
4. Tamil Nadu
---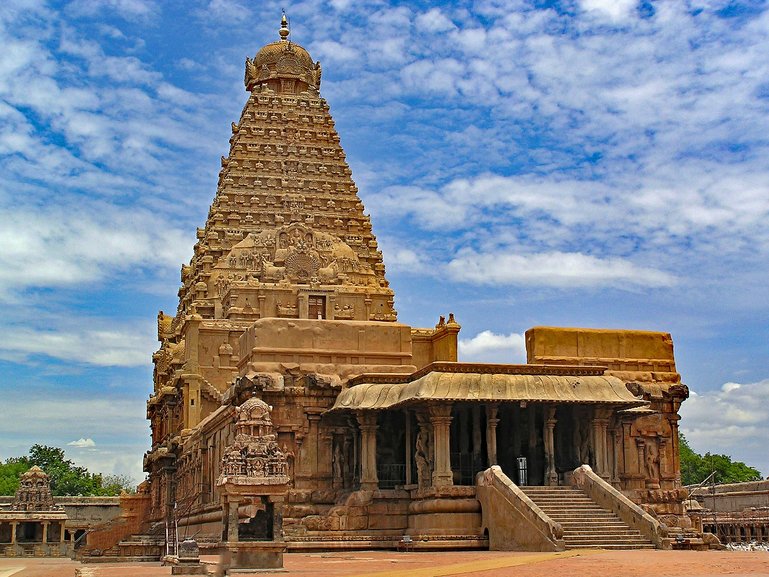 Tamil Nadu, India
Tamil Nadu is blessed with real geographical diversity. It has a sea coast of 1076 kms constituting about 15% of the total coastal length of India. It also has a few but very famous hill stations like Ooty and Kodaikanal & it also hosts centuries old Hindu & Jain temples and famous religious places like Madurai & Rameshwaram. Tamil Nadu also surrounds Pondycherry, a popular beach destination and Union Territory of India. Visiting all the tourist and religious destinations in this state may need 12-15 days of duration. So, if you have only 6-7 days to plan, divide Tamil Nadu in 3 sectors. Sector 1 should include Chennai, Pondicherry, Kanchipuram & Mahabalipuram. If you are more interested in Religious destinations, start & end your trip from Trivandrum airport and visit Kanyakumari, Rameswaram & Madurai. You can also visit Thanjavur & Tiruchirapalli hosting masterpieces of centuries old Indian architecture. This is your Sector 2. You can put Hill stations like Ooty and Kodaikanal in Sector 3 of Tamil Nadu.
Check Temple timings before you finalize your Tamil Nadu travel plan. Every temple has different timing. Most of the temples open at morning 5 am and close in the afternoon and again open in the evening for a few hours. Some temples open and close for every alternate hour. You may miss Darshan if you do not consider these timings.
Language barrier is the real issue for the travellers especially traveling from Northern India. Locals hardly understand Hindi or any other language apart from Tamil. This problem can be partially solved if you pre-book your taxi from a genuine taxi provider company and demand a good Hindi / English speaking driver in advance.
5. Himachal Pradesh
---
Himachal Pradesh, India
Himachal Pradesh is a northern Indian state situated in the lap of the great Himalayas. To reach some famous tourist destinations, one has to travel through extreme roads for hours. If you have mountain sickness problems, consult your doctor before traveling to Himachal and carry proper medication while traveling.
Avoid traveling during nights. Himachal roads are extremely difficult to drive and may get covered by heavy fog during nights. It is risky to travel on Himachal roads during nights. Plan all your Intercity traveling during daytime.
There are many offbeat destinations in Himachal which are unexplored till date. Instead of just visiting Shimla - Kullu - Manali - Dalhousie, research some offbeat destinations like Tirthan, Kasol, Chamba etc while traveling to Himachal.
Just to save travel time, don't book Kullu flights blindly. Kullu Airport operates with very few flights a day. A slight weather change may lead to cancellation of flight operations. Always prefer to land at Delhi, Chandigarh or Amritsar airports and enter Himachal by road. You can also try to travel by train from Delhi upto some destinations like Kalka for a memorable experience and continue by road for your further trip.
Hope, you will definitely like these tips. Please do share your feedback so that we can confidently write about next Indian tourist destinations.