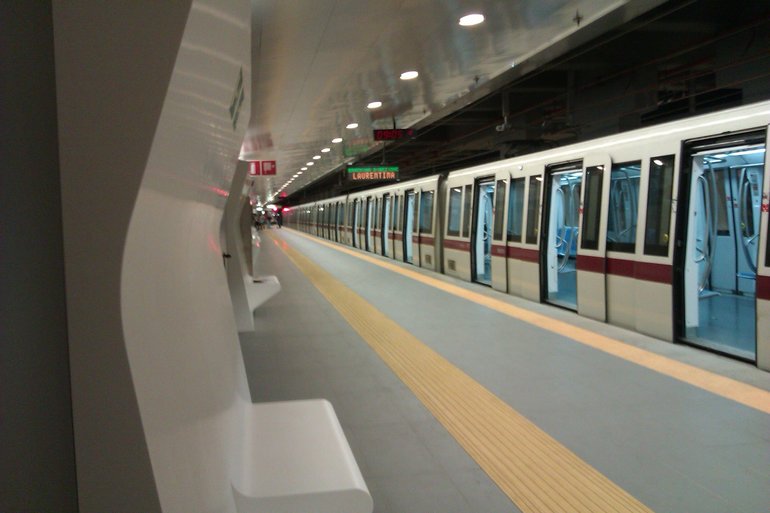 If you are planning to get around Rome using public transport, here are a few tips.
ATAC, the public transport agency offers diferent rates. You can check out them out here.
In order to take the underground (called la metropolitana in Italian), first decide what line you need to use and then understand what direction you need to travel in. The train directions are based on the final destinsation.
A single one way trip is 1,50€.
A 24 hour ticket is 7,00€.
A 48 hour ticket is 12,50€.
A 72 hour ticket is 18,00€.
Please be aware that depending on where you want to travel outside the city of Rome, the rates differ.
Here you can find a map with the different zones and here you can find the costs. (Zone 1= A, Zone 2=B etc).
Popular destinations
---
Vatican: Metro line A Station Ottaviano
Colosseum: Metro line B Station Collosseo
Spanish Steps: Metro line A Station Spagna
Piazza del Polplo, Villa Borghese: Metro line A Station Flaminio
Piazza Venizia: Bus line 64 from Termini train station.
Civitavecchia (Cruise ship port)
From Rome, you can take the train line FL5 to Civitavecchia.
A one way ticket is 4,60€.
A daily ticket is 9,30€.
If you are planning to use this line for more than 1 day here are the rates (Zone 4)
Airports
Fuimicino
You have different options.
Train from Termini station offers a non stop train for 14,00€.
From Tiberutina, Trastevere or Ostiense Train stations you can take the FL1 train which does all the stops.
Ciampino
From Termini train station take the train for Ciampino, then you need to take a shuttle from the station to the airport.