#1. The Eiffel Tower
---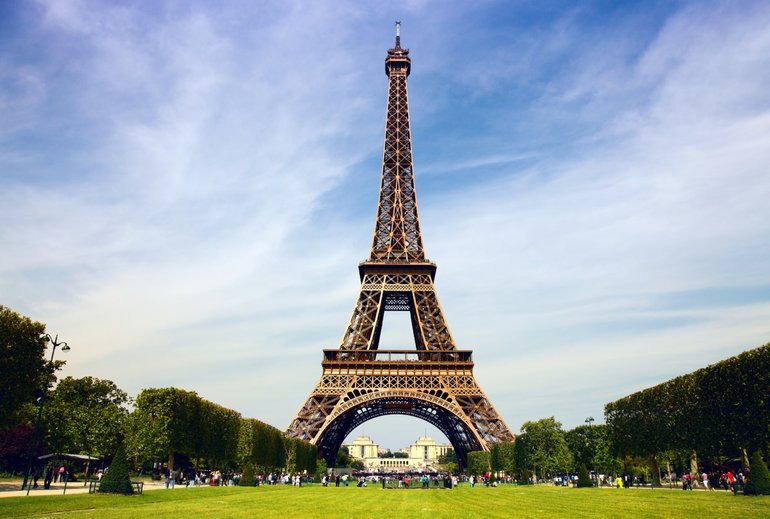 Eiffle Tower
The Eiffel Tower is 1,063 feet (324 meters) tall, including the antenna at the top. Without the antenna, it is 984 feet (300 m) and was the tallest man-made structure in the world for 41 years before being surpassed by the Chrysler Building in New York.
Despite its height, the Eiffel Tower was designed to be wind resistant, swaying only a few inches in the wind. It moves further when the iron on the sun facing side heats and expands, moving the top up to 7 inches (18 centimetres) away from the sun
#2. Louvre Museum
---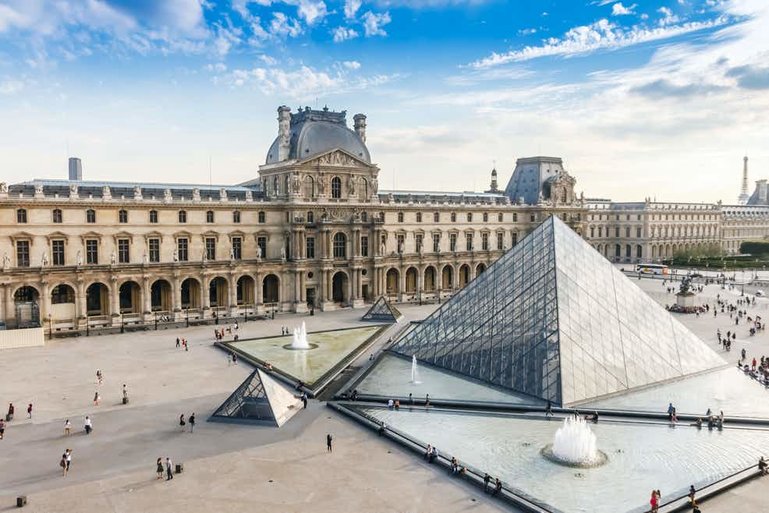 Louvre Museum
The Louvre museum lists a total of 460,000 pieces, but "only" 35,000 are shown to the public. It is the biggest collection on the planet.
There is so much art housed in the Louvre that it would take a person 100 days to view all of it. A person would have to look at a different piece of art every 30 seconds for 100 days with no breaks in order to see all of it.
#3. Disneyland Paris
---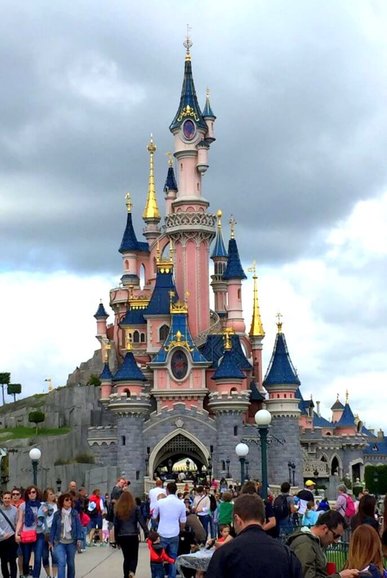 Disneyland Paris
Disneyland Paris was originally called Euro Disney, but research into low visitor numbers found Europeans associated 'Euro' too much with finance and work.
Disney originally wanted a warmer location in Europe that would correlate with the warm temperatures like in the Florida and California parks. However, Paris bid and won because of the estimated four-hour drive from 70 million people and a two hour flight away from 300 million people in central Europe.
#4. Arc de Triomphe
---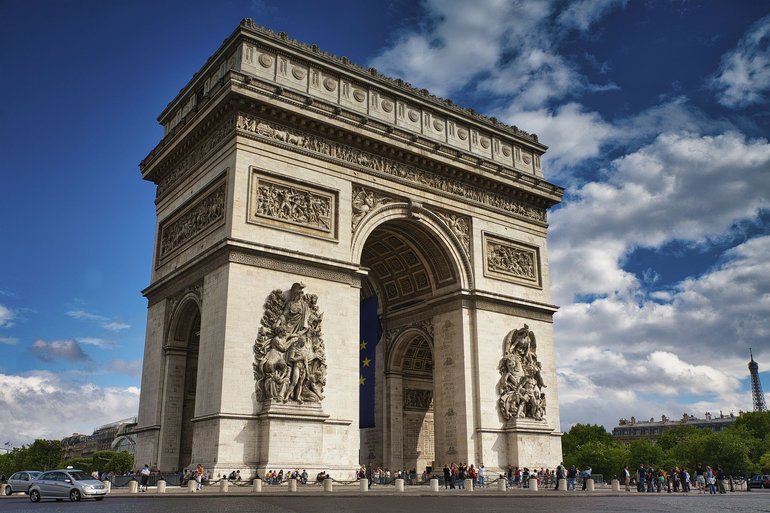 Arc de Triomphe
The Arc de Triomphe honours those who fought and died for France in the French Revolutionary and Napoleonic Wars, with the names of all French victories and generals inscribed on its inner and outer surfaces
Beneath the arch is the grave of the unknown soldier who died in World War 1. The tomb represents the 1,500,000 soldiers who died during the war.
#5. Palace of Versailles
---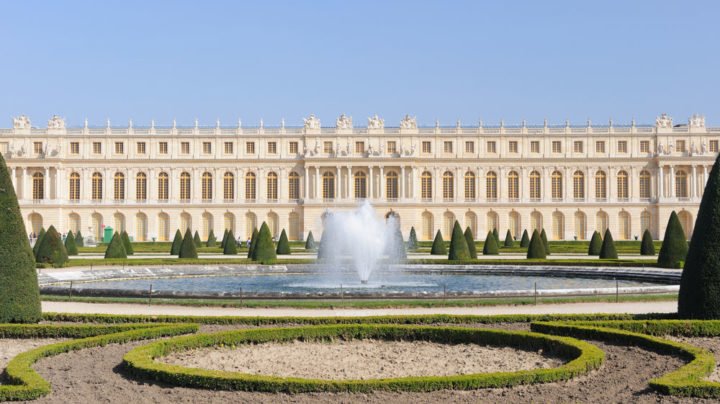 Palace of versailles
The gardens of the Palace of Versailles cover 30,000+ acres. The gardens included 400 sculptures and 1400 fountains.
The Castle of Versailles is one of the largest in the world with 700 rooms, more than 2,000 windows, 1,250 chimneys, 67 staircases, and 19,800 acres of grounds.