Cafe du Monde
New Orleans Louisiana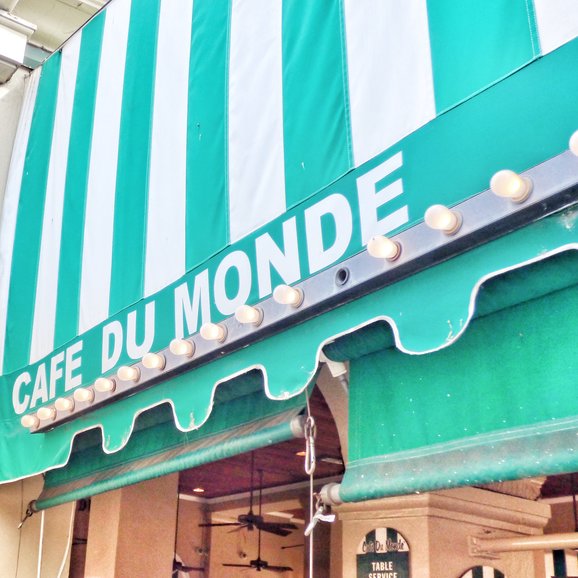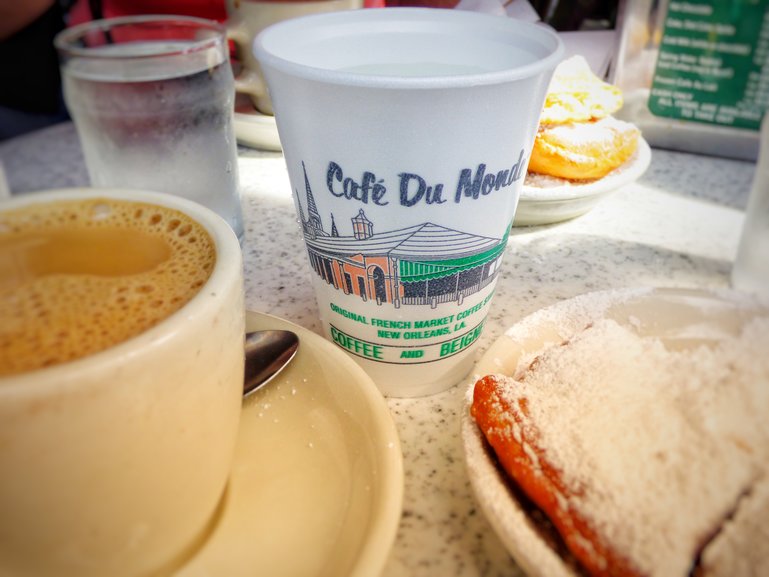 The Original Cafe Du Monde is a traditional coffee shop. Without a doubt New Orleans is a vibrant and music filled city but after a morning of walking around and exploring you have to stop at Cafe du Monde, an iconic coffee house located in the market area within the French Quarter.
The Cafe du Monde was set up way back in 1862 and New Orleans And its visitors have embraced it ever since. The Cafe is open 24 hours a day, seven days a week, except Christmas Day and the menu is always Beignets and coffee! Beignets are square French -style doughnuts, lavishly covered with powdered sugar and served in 3's and are good to share or keep for yourself if you need a good sugar fix!
Coffee is served black or with mile, no frills or fancy service here but that is part of the charm, it's a great place to people watch but don't get too comfortable as they'll want your table back as there will be people waiting to get in your seat.
It's a inexpensive way to get a sugar and coffee fix and it's great to sit in an iconic coffee house and soak up the Louisiana atmosphere! Be sure to check it out before wandering through the market and carrying on your New Orleans adventure.