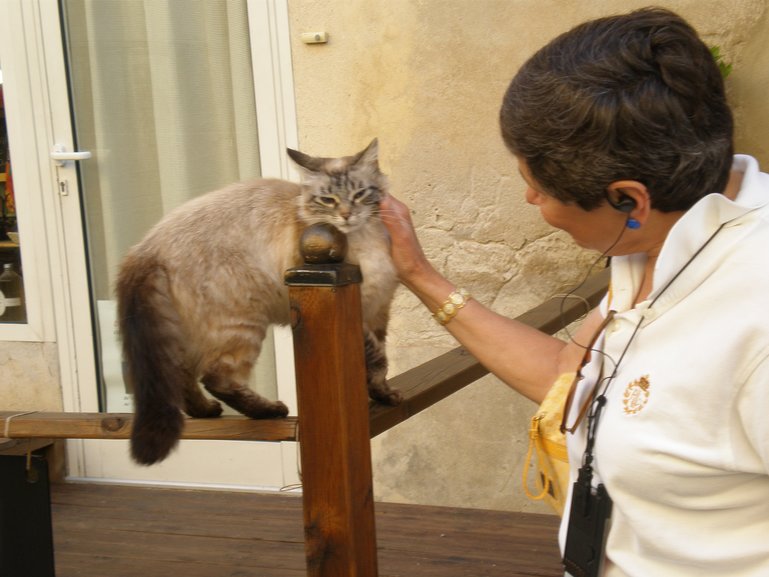 Visiting tourist and Local Cat
On our first visit to Istanbul, our AMA lower Danube River cruise included a tour of the Topkapi palace. While forming up for the tour, we noticed a lot of feral cats roaming the grounds, and what were obviously several locals were tossing food to the cats. On our second trip to Turkey, we again noticed a lot of cats in Istanbul and in Kusadasi, so we asked our local guide in Kusadasi, 'What's with all the cats we've seen all over the place in Turkey?
He answered, "Turkish people believe that cats bring good luck, so we love cats and take care of them'.
Feral cats in America are very gun shy of people. Approach one and it will either run a way /or display great hostility or be hostile and then run away. This wasn't the case in Turkey, whose feral cats seemed to be very people friendly... Odds are that you will see an unusual number of cats if you visit Turkey, and that's why. Having cats around for good luck Its a cultural thing.
The connection between Turks and cats seems to have a long history. The Turkish Angora is one of the oldest breed of domestic cats and is thought to be the progenitor of all long hair cats.