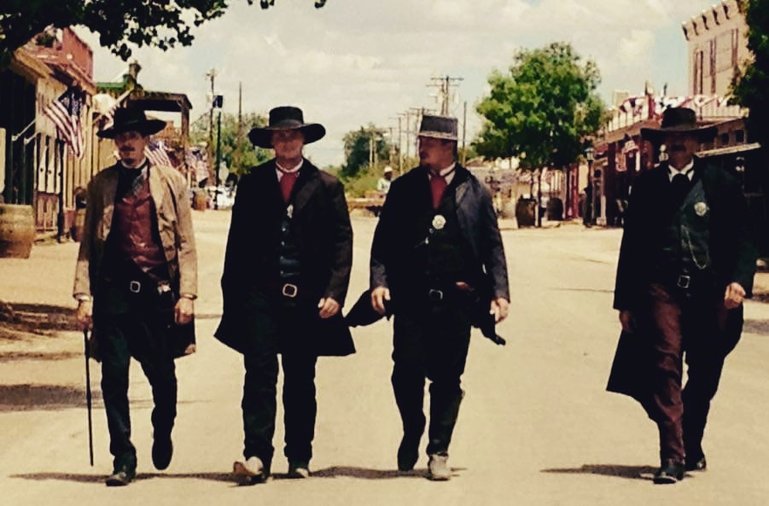 Weekday Warriors in Tombstone
How Are the Weekdays in Tombstone?
Spectacular!
Tip Of The Day:
Weekdays here in Tombstone are a great way to beat the crowds and have the entire town practically to yourself! No waiting at restaurants or saloons, easy access to gunfights and re-enactments, and lots of time to relax along historic Allen Street ❤
Gunfights and reenactments? Yeah, Tombstone has 'em! A few actually, as well as lots more wild west history in a REAL wild west town!
Go inside a REAL silver mine, take a trolly or walking tour, ride in a stagecoach, browse quaint shops, visit Boothill Graveyard, check out an awesome museum, take an old time photo, chat with friendly locals, and eat fantastic food in a restaurant or world famous saloon!
You'll be glad you did!
For more information on Tombstone: http://DiscoverTombstone.com
There's a whole lot to do near Tombstone as well. Visit the Riperian Wilderness along the San Pedro River, check out Fairbank ghost town, hike the Indian Petroglyph Discovery Trail, take a ride along Ghost Town Trail, get a breathtaking view from Our Lady of the Sierras chapel, and much more!
#tucson #phoenix #daytrip #weekendgetaway #okcorral #wyattearp #docholliday #wildwest #oldwest #tombstone #boothill #boothillgraveyard #visitarizona #harleydavidson #nogales #nra #sandiego #losangeles #sierravista