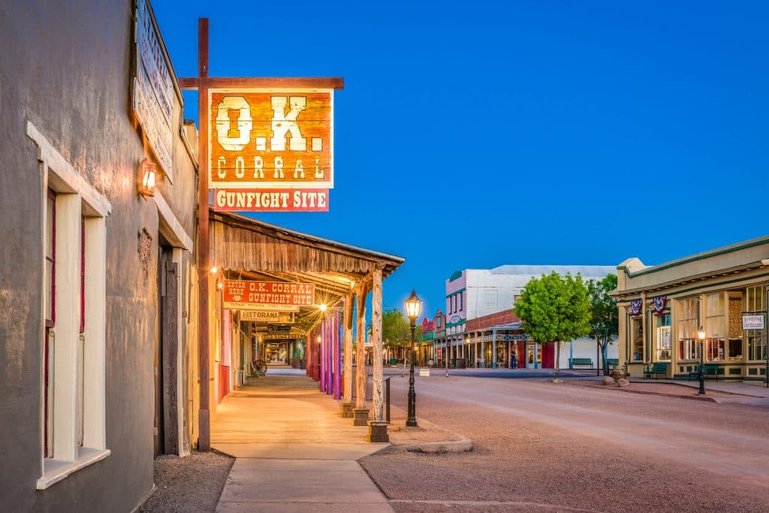 The World Famous OK Corral
Tombstone, Arizona, home of the most famous gunfight of all time! The gunfight at the OK Corral!
Walk the same streets that western legends like Wyatt Earp, Doc Holliday; Ike Clanton, Johnny Ringo, Bat Mastrrson, Curly Bill, Big Nose Kate, and many more walked!
There is lots to do here in the REAL wild west! Ride a stagecoach, tour a real silver mine, see Boothill Graveyard, fantastic museums, quaint shops, some of the best food found ANYWHERE, and the friendliest locals!
Many of the buildings here are left over from the 1880's. Tombstone isn't a theme park, it's the REAL DEAL. A living, breathing museum to the wild west of the early Arizona Territories!
Family fun and adventure awaits you!
A couple of the big events coming up soon are Schieffelin Days Oct 9-11 and Helldorado Oct 16-18! Watch for upcoming tips to get more information on those!
Don't forget to visit the website for more information on Tombstone: http://DiscoverTombstone.com
Every business, attraction, restaurant, hotel, church, and anything else that you can think of has descriptive entries at the site... including the rip roaring history of the town!
#tucson #phoenix #daytrip #weekendgetaway #okcorral #wyattearp #docholliday #arizona #visitarizona #cochisecounty #oldwest #tombstone #wildwest #western #southwest