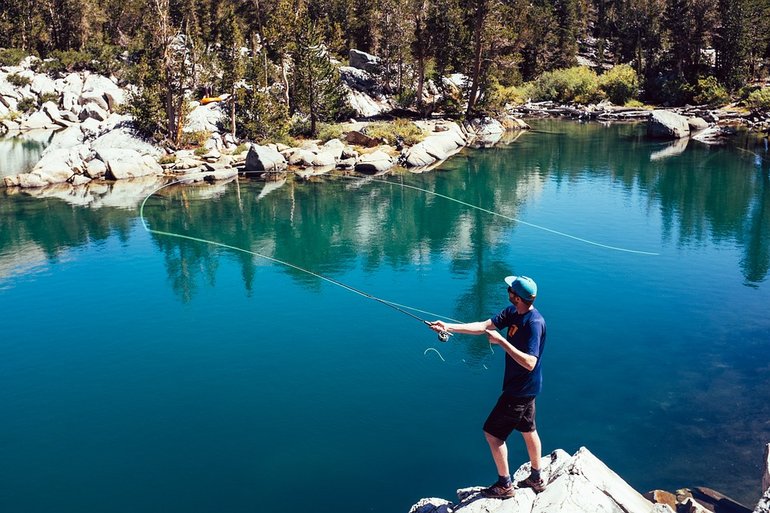 Image by Pexels from Pixabay
Taking your
first trip overseas
is both an exciting and daunting concept. While it may seem intuitive to think about
travel items
you
shouldn't
forget, you can get carried away packing
too
many things.
Thankfully, avoiding an overweight luggage fee is easier than you might think. Below are a few tips you'll want to practice for packing lighter every time you venture.
Limit Your Luggage Size
---
It can be tempting to fill larger suitcases to the brim. The first step towards cutting your luggage in half is to use a smaller bag.
If you're traveling for less than a week, consider using a duffel back instead of a suitcase. You won't be as inclined to throw in additional outfits and toiletries "just in case."
Create even more space in your luggage by using vacuum-seal bags or compression packing tubes. Roll your shirts instead of folding them and practice packing in the most efficient manner possible.
Pack Items You Can Use More Than Once
---
Contrary to Internet belief, repeating an outfit is not a crime. Pack wearable items that you can mix and match to create day and night looks.
If you're traveling to a country where the weather frequently changes, pack in layers—not in bulk. Instead of setting aside two to three different outfits for a single day, consider stripping off layers as the weather grows warmer.
Buy Multi-Use Toiletries
---
If you are a fan of beauty and skincare, prioritize shopping for multi-use items. For instance, instead of packing a foundation and sunscreen, consider a BB cream that provides coverage and SPF.
Similarly, you can shop for multipurpose shampoo and body bars instead of making room for separate bottles of hair and body care.
Wear Your Bulkiest Items
---
When traveling to a colder country, you can't avoid packing some bulkier items. If your destination requires that you dress in a winter coat, sweater, and snow boots, throw them on as you get on the plane.
Wearing your bulkiest clothing can keep you from overstuffing your check-in luggage. Avoid throwing too much into your carry-on by placing smaller items in your pockets—these might include your phone, camera, gloves, and some toiletries.
The Bottom Line
---
Overpacking can make for a—literally—painful mistake, especially when your back is experiencing the consequences. Instead of wheeling around too-heavy luggage, think about where you're going, for how long, and what you can reuse as you hit the road.