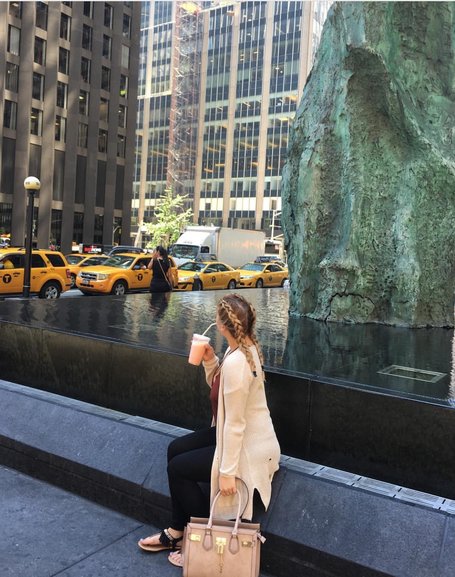 Need a vacation but can't afford it? I've been there a million times. Here are just a few tricks I've used to make traveling more affordable:
1. Use points
---
Does your credit card offer travel rewards? Check! And if not, look into signing up for one. A lot of these credit cards have signing bonuses with 50k-60k points. This means you'll already be on your way to booking a more affordable flight.
2. Put your faith in snacks and pregaming
---
Let's be honest- food and drinks alone can ring up a big bill. Rather than eating out 3x/day on vacation, pick up some snacks! Maybe even do a little grocery shopping. Buy bananas and bagels for the morning - something small that can hold you over 'til lunch. And when it comes time for dinner, instead of ordering 4 martinis at the bar, take some shots before you go and order 1 there. Call it what you want, but it WILL help you save money.
3. Find your flight on Google Flights
---
Google Flights is RAD. You type in your destination, your dates, the airport you're leaving from, and BOOM! Magic. Google Flights pulls up well organized charts to show you the cheapest flights, cheapest times to fly, and cheapest airports to fly out of/to.
4. Work/volunteer overseas
---
These methods are becoming more and more popular. Many people are choosing to teach English in Fiji or work on farms in Australia to help pay for their travel. This is a great way to ensure you'll be immersed in the culture and truly get to know the local way of life.
5. Choose Airbnb/VRBO over regular hotels
---
While some hotels offer rewards and points to make future visits cheaper, Airbnb and VRBO are where you'll find ridiculously low prices. A few years ago, I stayed in downtown Chicago for $40/night through Airbnb. For those of you that don't know, Airbnb and VRBO are services that allow locals to list their home (or a bedroom in their home) as a rental. These websites offer apartments, homes, condos, etc. It's always best to check these sites before committing to paying $200+/night for a hotel.