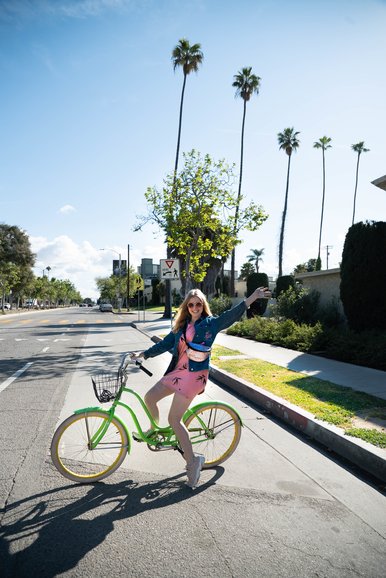 Hi there!
Long time no see. Currently we are traveling (roadtripping) through the USA and Canada, so we can definitely give you guys some ideas of what to visit in Los Angeles (our first stop in the roadtrip).
Here you have a list:
1. Venice Beach: It is filled with little shops, street musicians, the sun is shining and you really have a vacation feeling.
2. Venice Canals: This is like the little Venice of Italy. Small water canals with little boats and bridges. Think palm trees with that and voila!
3. Venice Sign: The famous and small Venice Sign.
4. Venice boardwalk: you will pass beautiful houses, a skate park and Muscle Beach all the way up to the Santa Monica Pier
5. Santa Monica Pier: The famous pier with the fair, street musicians, games, food…
6. Marina Del Rey: a (huge) port located in a more fancy neighborhood of Los Angeles
7. Downtown LA: the modern site of LA, with tall buildings, business centers and museums.
8. Echo Park Lake: a beautiful park with (again) loads of palm trees and well, quite obvious… a lake!
9. Beverly Hills/Hollywood: The fancy side of LA with the Rodeo Drive (shopping street), the Hollywood Sign, Sunset Boulevard, the Walk of Fame, Hollywood Forever Cemetry and the Griffith Observatory where we watched a beautiful sunset.
We did everything with public transport, a Uber or with our bikes! We also visited some other great places for photos, lookout viewpoints and many other small things. This all in great and hot weather (yes, we got sunburned).
TIP: try to eat in the little markets on Venice Boulevard! It's tasty, fresh and together with the beach it's just perfect!
See you in the next tip!
GLOBE WATCHERS