I must admit, I am starting to feel numb to tipping guilt. Or perhaps I should say not-tipping guilt, a feeling closely related to souvenir-exhaustion. Long-term travelers tend to get overexposed to hecklers, merchants and beggars who try to "show directions" in exchange for a tip, sing you a song while you're at dinner or place a monkey on your shoulder. I say "show directions" in parenthesis because this usually involves a winding route much longer than actually required to get to your destination. These are arguably some of the worst offenders that may get you to pay them just to avoid further harassment. In the worst case they use bullying tactics and scams to blatantly rip off tourists and at best these are just survival mechanisms. Such are the types of unwanted behaviors that I try not to reinforce and generally avoid giving attention and money to.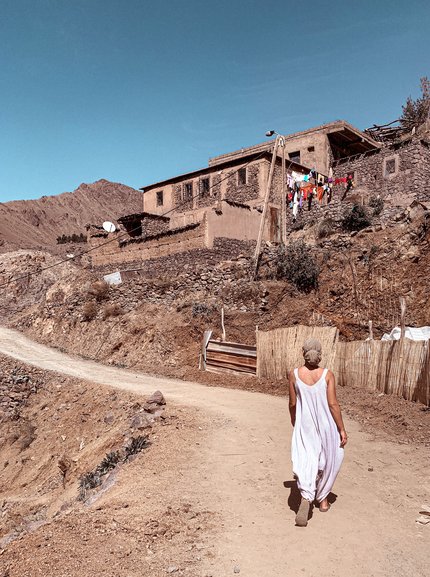 Then, there is that other type of tipping interaction, the kind you do sign up for: the meals, the tours, and the massage you get on the beach as per your request. You opt in for these services and it's customary to follow the local standard to whether or not tipping is required. If the service is extra good, tip regardless, it's a nice gesture and is will be well received. But here comes the problem: between the wanted and unwanted services there is a grey area — the services you half-sign-up for. Picture this: you are on a tour that you paid good money to be on, you have some cash set a side to tip your driver and your guide. You're taking off with your group to see the Atlas mountains in Morocco. The tour begins, you go on a desert camel ride, the operator dresses you in a traditional gown and head scarf and guides you into the desert. Throughout this walk he sings songs, takes pictures and tells jokes to keep you entertained and distracted from the scorching sun. Then you arrive at a shaded garden cafe just in time for some bread with an Argan oil dip. Following this snack your tour guide brings you into the shop where a nice lady demonstrates how this Argan oil is produced and follows up with a 20 minute sales pitch of all of the Argan oil products they sell in the store. Lastly, after trekking through the dessert you arrive at a hut for water and a mint tea break, but coincidentally this hut doubles as a carpet shop. At this point you have become a captive audience for the merchant trying to sell you a carpet while you're trying to sell him back on the fact that your suitcase is too small to fit one. You voluntarily booked this tour, you knew the activities that would be involved so are you now also obligated to tip the camel guy, the oil production girl and buy a carpet?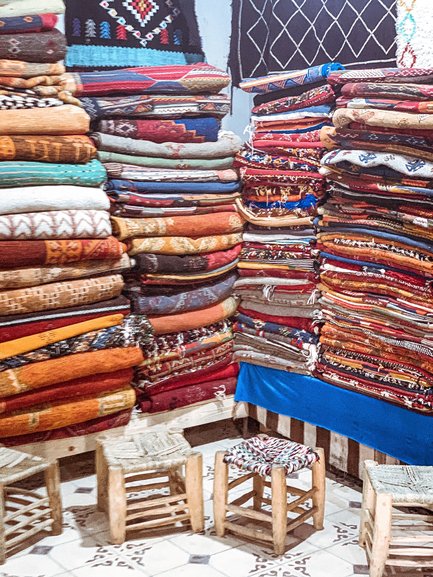 I say no, and I feel no guilt about it. I used to, but I don't anymore and my justification is simple: I tip for the behaviors I want to reward and reinforce. I pay for goods not to for guilt. I ask other travelers to do the same: tip generously for experiences you enjoy but don't reward harassment. If you want the oil, buy it! If you enjoy the camel song, tip the guide, but please don't do it out of guilt. In the same breath I also ask, be honest about your reviews! Don't offer a good one just because you were asked to do so, you're not helping the tour improve and you're definitely not helping other travelers. It's a competitive space and an honest review allows the truly good providers to stand out and be rewarded. My logic is, if ratings drop, nobody buys carpets or the camel operator doesn't get tipped they won't go hungry, rather they'll find a different way to earn a living, perhaps selling a service or product of higher demand. Maybe the basic theories of economics are too simplistic for the reality of struggling merchants of developing countries, and maybe sometimes you do want to "donate" just because you feel bad but make sure you put your money where your mouth is — only donate to the causes you would willfully endorse if asked.