If you are looking for a quiet beach and a local feel I suggest you stay away from Phuket, Koh Phi Phi, Koh Samui, Koh Tao, and Koh Phagnan when planning your Thai island trip. Koh Lanta is where you need to head.
You get to Koh Lanta by a flight to Krabi and then buying a van ticket from outside baggage claim. Van tickets can be negotiated (a good price is 300-350 baht/ person). The van ride is 2 hours depending on traffic as the line for the car ferry can back up.
Some highlights of Koh Lanta are: watching the sunset at Diamond Cliff Restaurant, taking the Koh Rok and Koh Haa island tour, 4 island tour, volunteering at the animal welfare center, and motor biking around exploring the islands secluded beaches, dense jungles, and waterfalls.
Koh Lanta has some great restaurants such as Pure Koh Lanta, Happy Veggie, Kunda Vegan, Patty's Secret Garden, Kwans, and Baja Taco. There is also great beach nightlife with one bar on the island hosting a beach party each night. Visiting old town is a great way to experience the authentic island culture.
Koh Lanta is truly tourism at its best with the perfect mix of authentic experiences, natural tourist attractions, and nightlife.
You have got to go!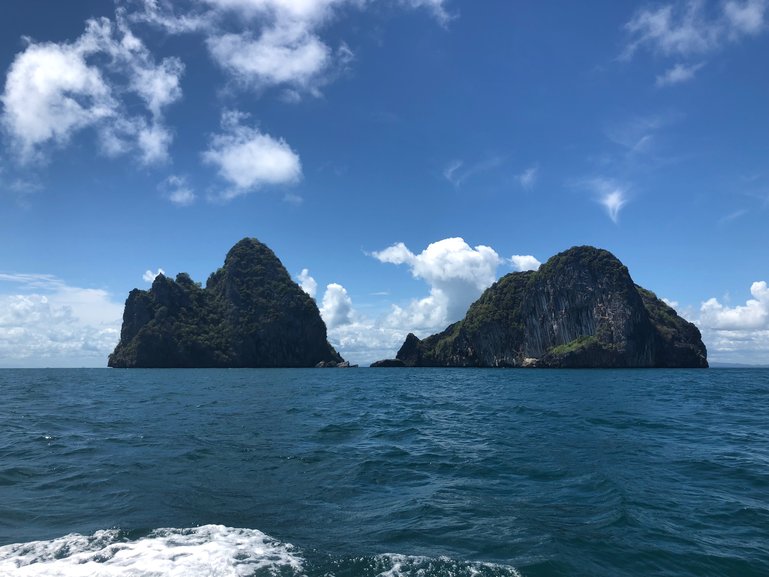 4 island tour views!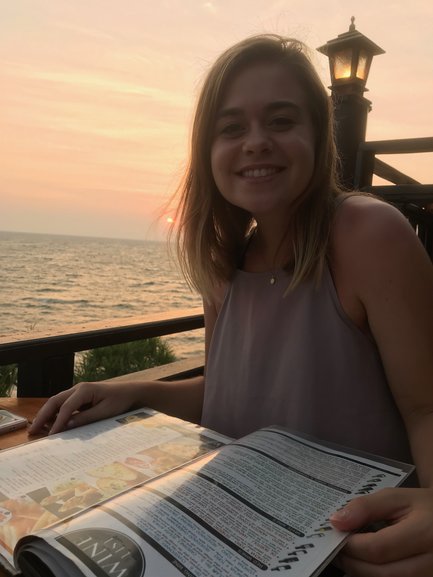 Enjoying sunset at Diamond Cliff Restaurant!