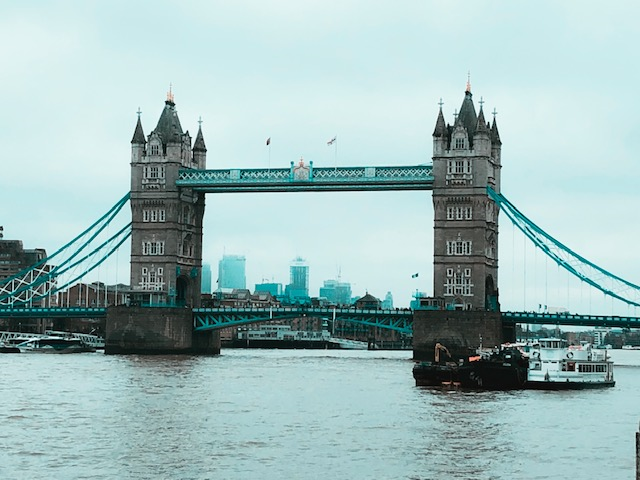 London is one of the most amazing cities in the world with all the awe and wonder it has to offer. London is certainly not the cheapest city in the world to travel to or even to adventure around in it. I have been to London twice in a short amount of period between the two trips and made it possible to be there without breaking the bank. Whether you are going for the food or to see the Queen. Here are 5 quick tips that I have come up with to make your time in London not break the bank.
1. Take Advantage of the Free Attractions
---
YES, London has free attractions and they are everywhere! Do not go to the ones where the cost over 20 pounds a person because that will add up. Take the pictures at the cliche attractions that you want. You do not need to go inside of them unless it is an absolute need on your bucket list. Some people do not know about of London's free attractions. Some of them include the Royal Parks, Science museum, go for a stroll in Hyde Park, or watch the changing of the gaurd.
2. Get Out of The Touristy Center
---
Of course get your pictures in of Big Ben, Buckingham Palace and all the other cliches that are in London. The thing is if you want to make sure you are not breaking the bank with your trip to London. Once you get all the pictures you need squared away then head to places such as Stratford. Stratford is where the Olympics were held and there is a nice mall there. I went to the mall on Christmas Eve last year and did some people watching and the mall was HUGE! Camden is also a nice area that is home to the Camden Market! I absolutely loved seeing the trinckets I could get from Camden Market. Camden Market also has some fun places to eat as well!
3. Stay in a Hostel or AirBnb
---
I am all for the hostel and AirBnb life. I have stayed in hotels, hostels, and AirBnbs. For London, do not be afraid to stay in a hostel or AirBnb. If sharing a dorm room isn't for you, a lot of hostels do have the option of booking a private room. Hostels are a great way to meet fellow travellers and maybe get some more tips and tricks that you have missed. AirBnbs are great too because they are more private and can be a cheaper rate. Or if hostels of AirBnbs are not your cup of tea then Ibis and Travelodge are some good budget hotels.
4. Ask For Tap Water
---
For my Americans who are used to having free and refillable water this is a tip you will definitely love! Restaurants do have tap water and some servers will not tell you about it. Tap water is free and you can also get refills with the tap water! It will definitely save you money and that way you can put more money towards other things you want to use it for. It is SAFE to drink tap water in the UK.
5. Get an Oyster Card
---
Oyster cards are going to be a money saver for you because you can use it for all of the Public Transportation in London such as the Underground Busses. It is not just for the tube and it will make traveling around the city that much easier! You can also use the busses as a way to see the sights instead of getting on one of those touristy busses that will want to charge a ridiculous amount of money. Also there is a daily cap on the Oyster Cards. This means that once you have reach the daily cap then all of the times you use the card after the daily cap are free! That's even more of a win!
I absolutely love London and cannot wait to go back again. London is not as expensive as it can be. You just need some tips to help you make it more cost effective! These 5 quick tips will make your London adventure a lot more budget friendly. What tips do you think I missed? How have you made your trip to London budget friendly?