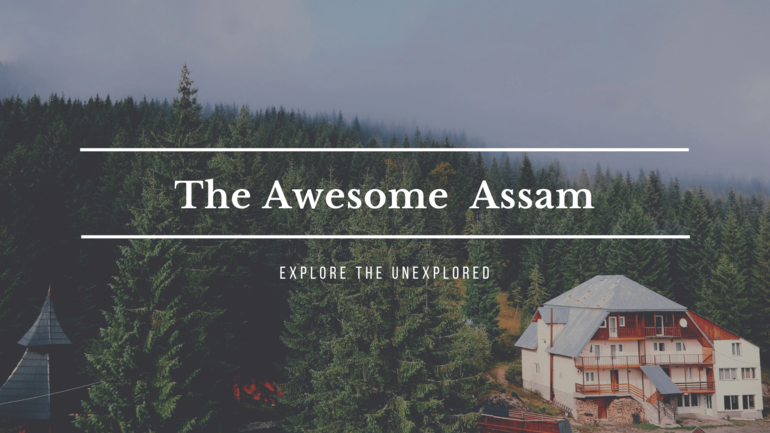 Assam is so famous, but Why?
---
Assam is a destination that can truly enchant you. The quaint state lies in the northeastern part of India and has spellbinding beauty. Assam is blessed with a pleasing landscape and rich heritage. A visit to this mesmerizing state will open up a vista of things you can see and do to make your holiday a memorable one.
Assam has an abundance of fascinating places to explore but few that can rejuvenate your senses are
---
1. Kaziranga National Park
The park is located on the banks of river Brahmaputra and covers two districts of Nagaon and Golaghat in Assam. The rich variety of flora and fauna in Kaziranga National Park attracts millions of tourists and one can gaze at it only in astonishment. It has been titled as a "Hotspot of Biodiversity" because of its rich diverse species. The park also shelters enormous breeding populations of elephants, swamp deer, and wild water buffalo and is home to about thousands of one-horned rhinos. This is just a place for nature lovers and adventure enthusiasts.
2. Digboi
Digboi is a hypnotic place which has many engrossing features. The place is popular for traditional unique textiles that reflect the culture and heritage of the land. Digboi has brought us some of the rich handicrafts in the city.
3. Margherita
The vivid town has Tea Gardens and Majestic Hills surrounding it, and an immaculate river Dehing flowing through it. The admired places to stopover in Margherita are the golf course that can be seen on the day when the weather is pleasant. The Coal Heritage and Museum is another place of interest for the tourist.
4. Karbi Anglong
Karbi Anglong One of the hardly explored treasures of Assam, Trekking expeditions to Singhason is one of the foremost reasons why people visit Karbi Anglong. It is also known for its attractions like Koko Falls, Khanduli Tourist Centre, Umwang Tourist Centre, and Kohora Tourist Resort.
The food culture of Assam
---
The vibrant food culture of Assam speaks a lot about its diverse Culture and Tradition. Cooking strategies incorporate that of slopes just as fields, So there is a strong blend of fermented food and new produce.
1. Khaar
A traditional meal in Assam begins with Khaar. It is made out of burnt dried banana peel. It is a liquid which people of Assam put in sabji or curry that recipe is called Khaar. Making this liquid has a very unique process that belongs to Assam. This dish is full of flavors and very appetizing.
2. Aloo Pitika
Aloo Pitika is a Signature dish of Assam. Assam is known for its minimal flavors and scrumptious exotic delicacies Aloo Pitika is made up of mashed potatoes served as a side dish that compliments the other dish.
3. Fishes
Assamese have a wide variety of fishes. Each community has its unique way to prepare. Assamese love to eat fishes by making sour fish curries (masor Tenga) or by grilling on an open fire and making "pitika" and by cooking in banana or turmeric leaves.
4. Doi Chira
Moist flattened rice(poha) mixed with curd(mostly preferred buffalo's), cream, and jaggery is a locally desired food. For the locals, Doi Chira is an important traditional dish.
5. Pitha
Pitha is one of the most popular sweet dishes in Assam. It has many varieties and made up of rice. Pitha is mostly preferred and a much-loved dish.
Assam is truly a place like no other. Being in an exquisite place, one can never restrain their feelings. I mean shopping is a must. And when a place has a spectacular variety of things to offer, your heart inevitably melts.
The Assam Silk Sarees are the most popular shopping commodity. The Muga (restrictive to Assam), Eri, and the Paat sarees, which are the three well-known range of Assam Silk are accessible in million patterns. Silkalay on Fancy Bazaar in Guwahati is the most sought after place for these sarees. If you are a fan of silk sarees then always go for local shops as they offer good quality at affordable prices.
The next best thing to buy is Assamese tea. Assam is known for its tea plantation. And we, Indians cannot start our day without a perfect cup of tea and Assam Tea has the ability to blend really well with milk and sugar unlike many other varieties of teas.
Bamboo is quite a thing in Assam. You can buy jhapi, a handcrafted hat that comes in beautiful decorations and designs.
If you are at Guwahati, then Fancy Bazaar, Paltan Bazaar, and Paan Bazaar will present you fascinating things, though Fancy Bazaar will offer you the most captivating color, life, and variety.
Assam is a travelers' delight. This place is blessed with pure greenery and immensely beautiful landscapes surrounded by magnificent views. The exquisite detailing in each part of it is truly heartwarming. People there are waiting with open arms to welcome you and make your vacation glittery with miraculous memories.