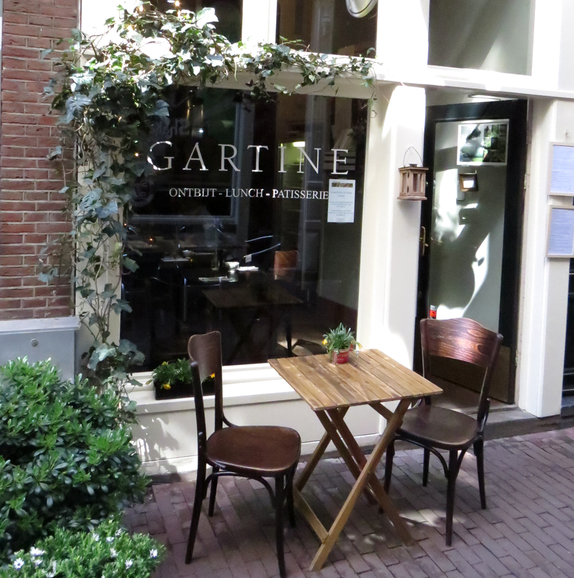 Gartine
What is local Dutch food? Is a common question that visitors ask, yet normally there is not an easy answer. Is it the French fries with Mayo or the Bitterballen that you find in a bar? Is this really what you can define as Dutch food?
I have known locals and tourists to laugh at the expense of Dutch cuisine. It is a fairly standard joke, and let us be very honest the Dutch are not especially known for their good food choices. So most tourists leave the country without having tried more than the Fries, and the raw herring (actually this mostly used as a prop for photo shoots, only a small percentage of people try the herring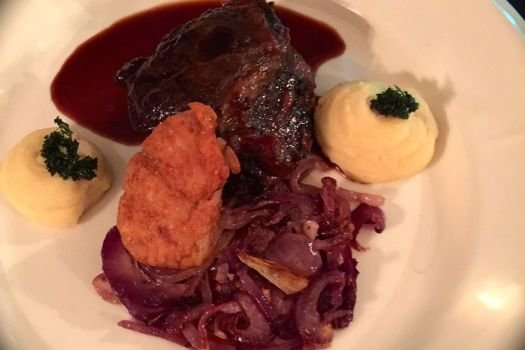 Restaurant Greetje
However, there is a modest restaurant on the canals, called Greetje that serves modern Dutch Cuisine of exceptional quality.
While some of the Dutch cuisine is imported, so is our heritage. This small country of the Netherlands was only formed in the 1800's. Before than it was like much of Europe; constantly overrun by whoever was in power at the time. So it is logical that there will be influences reflected in the cuisine from elsewhere.
I define local food as food that locals have eaten for generations. The food served at Greetje's is just that. There are many of the dishes that I recall eating that were typical of what my grandparents cooked at home; of course, the restaurant cooks a fancier version, which also tastes much better. Greetje, located on the Peperstraat 23-25.
For those that do want to try the fries, please be aware not all Fries are equal. The best place to get Fries is at the Vlaamse friethuis. They are tucked away in a back alley, once you see the queue you will know you are in the right spot. Address: Voetboogstraat 33, Amsterdam
If you want to try a typical dish, I recommend the 'Frietje Oorlog', which means 'War Fries'. It has sate sauce, Belgian Mayonnaise and raw onion, it tastes much better than it sounds.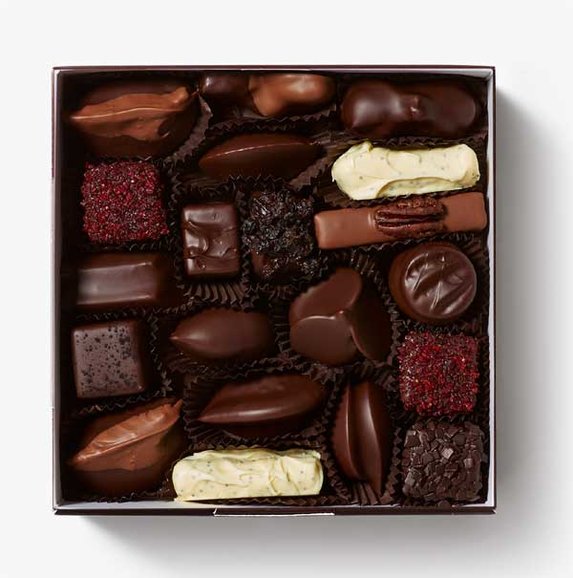 Puccini Chocolates
If you love chocolate, you may be surprised to find that the best chocolates in the world can also be found in Amsterdam. I have made it a personal mission to try to find the very best, and can attest to the fact that Puccini Bomboni has both the best range of flavor and quality chocolate. There is a shop over on the Staalstraat and one over in the Jordan.
If you find yourself in the Netherlands in winter be sure to keep an eye out for the Olliebollen truck, these food stalls sell delicious big round donut like dollops of deep fried batter, which we call Olliebollen. Like the frietje oorlog they taste much better than they sound.
Gartine is a small café in the center of town that has incredibly fresh home cooked food, many ingredients come from their own allotment. It is the best place to stop in for breakfast, or afternoon tea and cakes. The secret is out though, so if you are planning a visit on the weekend, you will need to make a reservation. Address: Taksteeg 7, Amsterdam.
I hope these tips give you a tastier view of the Netherlands; the country is more than just van Gogh, canals, bikes and coffee-shops. You can be one of the few people that can claim to have tried real Dutch food and enjoyed it.