Let me just tell you... there is no other place in this world like Amsterdam!
I have always dreamt about going to Amsterdam since I was a kid because there is such a unique cultural background to the city. So when I graduated college, my best friend and I did a little European trip and Amsterdam was our first stop! I have been to different cities within Europe and Amsterdam definitely ranks up there. There is something so quaint and quirky about the canals, the little shops, and the people!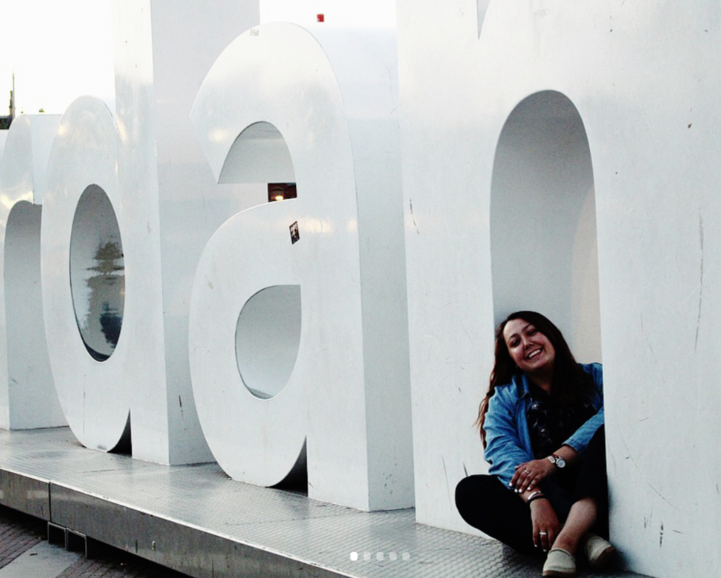 So I am a huge art nerd (I studied art history in college) and have always dreamt about seeing Dutch masterpieces in a Dutch institution.. so much so that my best friend and I stayed in the museum district. I went to the Rijksmuseum and it was incredible to see a staple institution (similar to the Met). But the museum that surprised me the most?! Easy... the Moco Museum! My best friend and I kept passing it and we finally decided to go into the museum just for the heck of it! So I study a lot of contemporary art and actually completed a contemporary art semester in Manhattan where I got to meet different working artists and curators. There was something so unconventional and quirky about this museum that it completely fit with in the context of Amsterdam! Banksy had some exclusive pieces in this museum and the layout really lets you think about the place that street art has within fine institutions. The cool thing... you can climb on different installation pieces created by Banksy!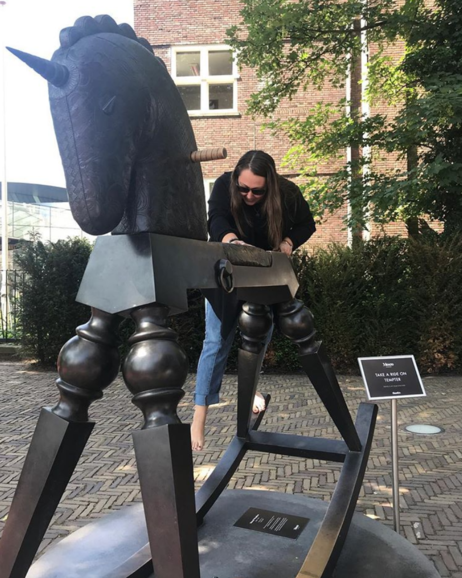 Here is a picture of me struggling to climb onto a Banksy sculpture!
I also went to the World Press Photo exhibit and it was on its first stop out of 100 cities. These modern photographs that were deemed the most significant in the world of news in 2018 were in an eighteenth century cathedral in the center of Amsterdam. There were about fifty people within the exhibition and you could hear a pin drop. For the first time, I saw no one on their phones. Everyone was truly engaged in what they were seeing and were having thoughtful and intellectually stimulating conversations.
Amsterdam cannot simply be put into one little blog post!