The Milky Way is a spiral galaxy with a diameter ranging from 100,000 to 120,000 light years. The earth we live in is part of the Milky Way galaxy, or the Milky Way, one of the many galaxies in the universe. When we look at the stars in the sky at night, they are all part of the Milky Way galaxy. The variety of stars in the sky proves that the Milky Way galaxy is very large and vast.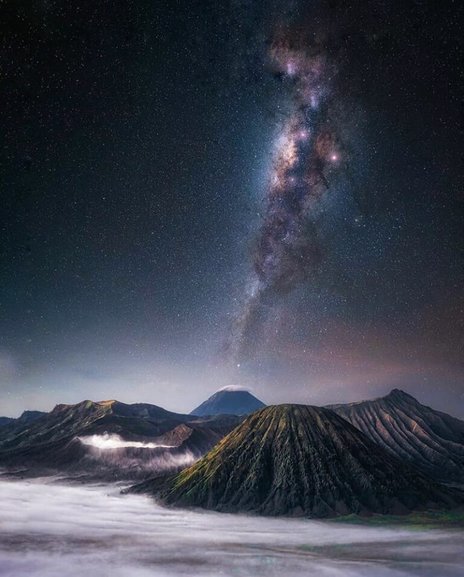 Milky Way, souce bromojavatravel
Here I recognize the Milky Way Photography at Mount Bromo, Indonesia that mostly preferred by Professional photographers. The Milky Way will taken from the highest peak, called Pananjakan Peak, Another peaks also available on Kingkong Peak, and Seruni Point Peak. The Mount Bromo Milky Way photography will starts along nights begin at 09.00 pm, until it finishes at 05.00 am.
The best time to enjoy the Mount Bromo Milky Way is around June - October. between these months it is usually nice and sunny although in every month it is also available. Before you start Galaxy Photography, We advise you to bring a jacket, long pants, gloves, head cover and personal medicine as the temperature at the peak is very cold.
Mount Bromo is an active volcano in East Java Island, Indonesia have mostly been then main destination to see Sunrise, Sunset and Milky Way. This mountain has an altitude of 2,329 meters above sea level and located in the middle of four regencies, namely Probolinggo Regency, Pasuruan Regency, Lumajang Regency and Malang Regency.
Mount Bromo is the most interested tourism because its status is still active and consist of various interested places to see sunrise and other landscapes.The name Bromo comes from the name of the main god in Hinduism, Brahma.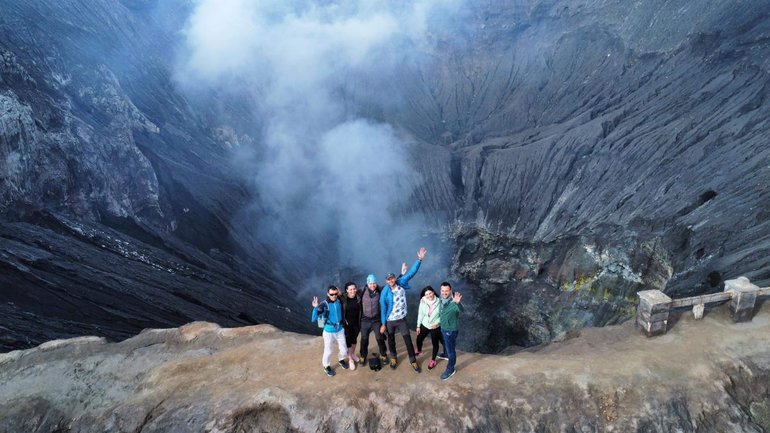 source bromojavatravel
The body shape of Mount Bromo is linked between valleys and canyons with a caldera or sea of sand covering an area of about 10 square kilometers. It has a crater with a diameter of ± 800 meters (north-south) and ± 600 meters (east-west). While the danger area is a circle with a radius of 4 km from the center of the crater.
The nearest route to get Mount Bromo is from Surabaya Airport, and Malang City. You can take car or motorbike for 3,5 hours toward Probolinggo City, then continue through Sukapura Village. You can stay in Hotel around Ngadisari village of Cemara Lawang area. From hotel around Cemara Lang to Mount Bromo peak is 30 minutes by 4 WD jeep rental.
Other tourists also choose to take the route via Pasuruan city then stay 1 night in Tosari, or Tumpang Village area, from this village to Mount Bromo is 40 minutes by using 4 WD jeep rental.