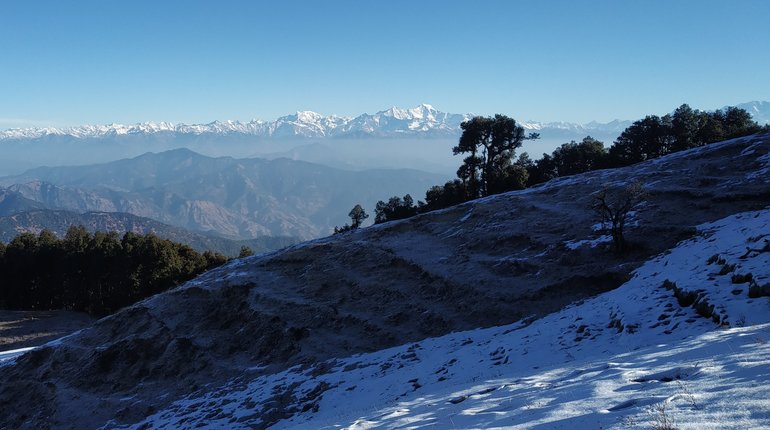 Be a leader, Plan your travel itinerary intelligently.
Outdoors offer us the opportunity to learn crisis management. The adventure starts when every plan starts to fail, and we fall in a crisis of options.
Became a leader for you, your team and make few plans, depending upon the nature of the team, team size (solo, friends/colleagues, or family), geography of destinations and resources available. A well said note from an ancient Indian book of knowledge:
धीरासः पदं कवयो नयन्ति नाना हृदा रक्षमाणा अजुर्यम् ।
-Rig Veda 1-146-4
(A person with great patience, farsighted, and wise leads their people to the safe place after defending their different kinds of emotions /managing their crisis.).
Make your plans, consider the following:
a) Time: early and timely made plan to avoid crowd, traffic, difficult weather, higher expenses etc.
b) Geography of travel & destination: study the weather, landscape, roads, rivers, ATM/Bank, police stations, hospitals, restaurants etc. It is always better to have a map.
c) Mode of travel (by walking, road, rail, air, marine and/or by any combinations): Identify the associated expense (fuel, tickets, toll fee, other fee etc.) and risks. Keep your plan B ready to avoid or eliminate the risk.
d) Accommodations (hotel, motel, lodge, camps, tents and/or by combinations): Identify the associated expense and risks. Keep your plan B ready to avoid or eliminate the risk.
e) Legal or statutory requirements: Identify and be ready to comply with all the legal or statutory requirements of the local administrations.
f) Healthy and hygienic meal (in hotel restaurants, roadside restaurants, ready to eat packed, self-cooked, etc.): always eat hot & hydrating meals and drink clean water to avoid any problem. Better, be a vegan/vegetarian while travelling.
g) A First Aid Kit: with some necessary common medicines like pain killer, antibiotics, anti-allergic, antacid, ORS (sugar & salt) etc.
h) Team members with special needs: take care of the special needs of kids, women, pets and others.
i) Navigations, Communication & Emergency Helpline: Must carry your navigation and communication devices (a radio or a mobile phone, a GPS receiver, a compass etc.). Be ready with all the communication details of area emergency services and nearby emergency helpline/police stations/doctors/hospitals. Inform nearby check-post/police booth in case you enter a no radio signal zone.
j) Packing: Recognize the need of every member, weather of the destination and most importantly the comfort to carry your luggage while packing resources and gears.
k) Health: keep tracking the health of everyone for sickness caused by travel, high altitude, difficult weather etc.
l) Finance: Make bookings fully paid to avoid carrying excess cash or additional cards, make payment through credit and debit cards wherever possible, keep some cash in the pocket separately for use in an emergency (where cashless is not possible).
m) Morale Booster: keep some resources to boost morale of yourself and your team during the entire journey.