1. White Tower
---
Walk over the White Tower and enjoy the museum within the renovated interior. Various historical events pertaining to Greece and its neighboring countries are explained. Then climb the steps to the lookout at the top of the White Tower and see the beautiful city and sea stretched out before you.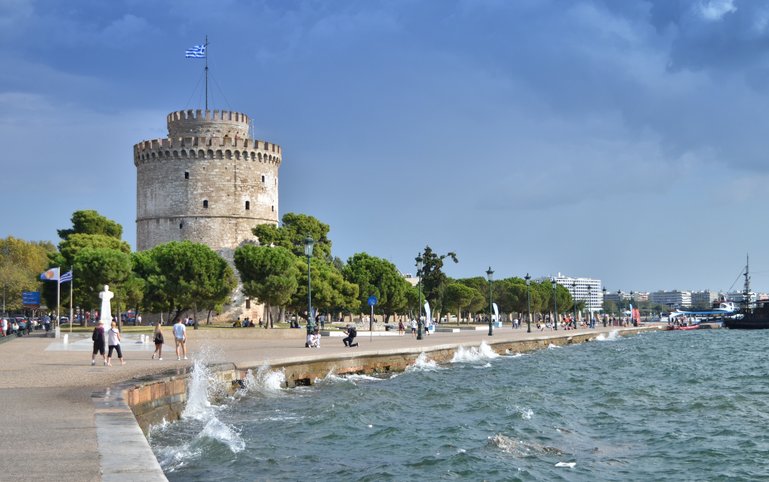 White Tower
​
2. Old Port
---
As an extremely popular destination for youth and elders alike, watch the sunrise or sunset here. Pick a spot and enjoy casual conversation over coffee or beer. With the sound of the waves at your feet and the light, cool breeze on your face, this is one of the best places to wind down and relax.
3. Kamara or Arch of Galerius
---
The Arch of Galerius, better known as the Kamara, is located at the junction of Egnatia and Demetriou Gounari street further up Navarinou Square. The quadruple arch was part of the large building complex which included the Galerius Palace, the Hippodrome and the Rotunda.
This a great spot to watch the city and its people go about their days. Various food and coffee shops line the surrounding streets, so sit down, relax, and enjoy the company around you.
​4. Castles of Thessaloniki
---
As a historical wonder, the Castle is a spectacular structure to explore.The "Castles of Thessaloniki" is a complex of forts, towers and walls that were constructed over a period of many centuries to protect the city.The White tower, the Eptapyrgion and the Vardari fortress which are parts of Thessaloniki fortifications are presented separately, in this site, as autonomous castles. It is said that you get the best view of the city from here, so it is a place you must visit. The neighboring streets have preserved an authentic and traditional Greek style.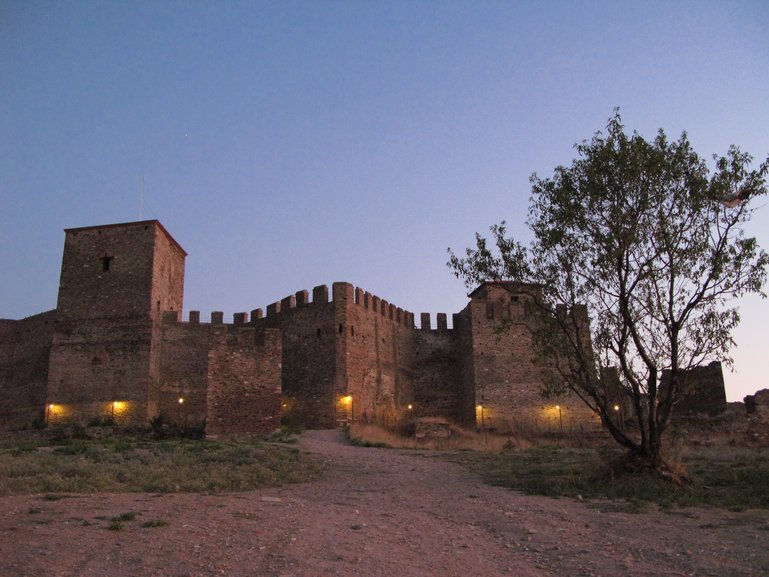 Castles of Thessaloniki
5. Aristotelous Square
---
Another popular hub celebrating Aristotle and his many contributions to society. The Square itself, located on Nikis avenue, itself is popular for casual talks as well as major events. The nearby restaurants and shops lining the streets are also great to browse through.Designed by French architect Ernest Hébrard in 1918, but most of the square was built in the 1950s.