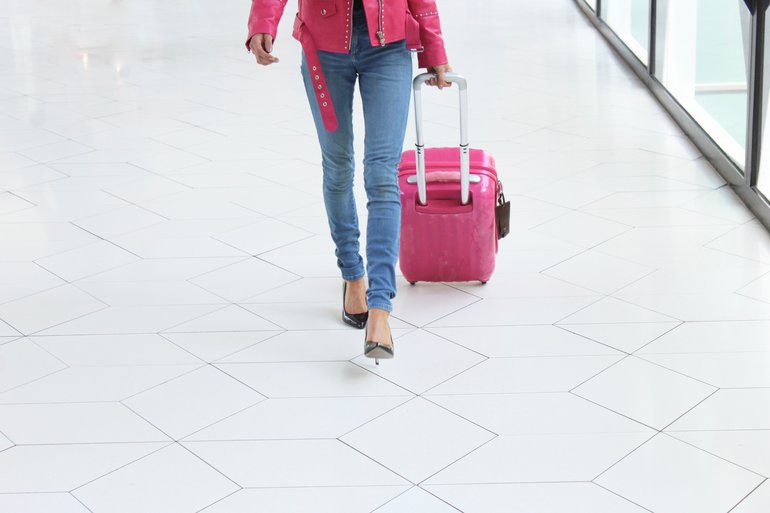 Planning to travel
Create A Final Checklist
Before travelling, it is always a good idea to have a final checklist of the things you need to tick off before you head out the door. For peace of mind while you're away, make sure your home is secure. Preparation is key and taking a few simple steps can help avoid arriving home to a disaster.
11 Important Things to Do Before You Leave Home
1. Schedule Lawn Maintenance
---
An unkempt lawn and a build-up of leaf litter are two big giveaways that no one is at home. Dense shrubs provide the perfect hiding place for burglars especially in poorly lit areas. In your pre-travel preparation, trim shrubs and scheduleregular yard maintenance with a friend or gardening company to mow your lawn and take care of any outdoor jobs. Now, if a storm comes through and knocks some branches down, you have someone in place to take care of it!
2. Water-Proofing Your Home
---
Whether you are travelling in summer or winter always turn off the water at the mains. This way if a pipe freezes up or your hot water bursts or leaks, your whole house won't get flooded or destroy your cabinets and flooring.
3. Unplug Your Electronics
---
Unplug all your electrical appliances and electronics from the wall. Don't rely on a surge protection device to protect your electronics. Not only will you be protecting your valuablesfrom storms, you will also save money on your energy bill.
4. Leave the Light On
---
Unoccupied homes are often targeted by burglars. A dark house at night for an extended period is a sure sign that someone is on holiday. Putting timers on lights in different rooms of the home can be a good deterrent. Timers can be set to come on and off at different times of the day and night, as if to look like someone is living there. Some models even pair with your smartphone so you can turn these lights on and off as you choose. Installing an outdoor motion-sensor light can be useful to light up entry doors. It is a good idea to leave your house looking like it's lived in.
5. Keep Burglars Out ~ Lock Up
---
Thieves will either come through a door or window. Before you leave for your holiday, go through the house and lock absolutely every window and entry door. Don't forget to lock tools and gardening implements in the utility shed. Thieves often use tools and other things lying around to jimmy open doors and break windows. Disengage your automatic garage door opener and lock it manually. Invest in solid entry doors and door locks, and keep in mind windows are the weakest point of entry. Don't underestimate the power of a good lock.Deadbolt locks provide the most security on residential doors and windows. They are the best burglar deterrent when visible from the outside.
6. House and Car Keys
---
One of the best ways to protect your home is to have a good neighbour. Ask a neighbour or friend to keep an eye on your house while you're away. Don't leave or hide a spare key on the property. Leave the house keys, mailbox key and your car keys with just one trusted person so they can clear your mailbox, water your plants, check inside and start your car. Give this person a copy of your itinerary and contact information in case of an emergency.
---
In today's digital world, most travellers share their holiday photos and travel information on social media platforms like Facebook and Instagram. Before you start broadcasting you are on holiday, check your privacy settings to ensure all your accounts are private and that only your true friends and family are being kept up to date with your adventures. Be careful not to tip off potential thieves that your home is unattended!
8. Open or Closed ~ Blinds and Curtains
---
If you regularly leave your curtains and blinds open, don't go closing all of them when you leave for your holiday. You wantthings to look normal and lived in. A house that has noticeable changes and is shut-up tight are often targeted by thieves. Leave your curtains as you usually keep them when you are athome. Strategically close blinds and curtains in certain rooms to hide valuables like your television by closing them halfway. Keep valuable items out of plain sight where possible and invest in a safe to protect your jewellery and other precious things like hard drives.
9. Stop Mail and Pay Bills
---
Either place a 'stop' on your mail and newspapers or arrange a neighbour or friend to keep your mail box clean of mail and advertising material. It's easy to put your mail on hold, just speak to your post office or do it online.
Go paperless and schedule your recurring bills before you leave home to avoid using unsafe public wi-fi and incurring unnecessary late fees!
10. House Security and Surveillance System
---
Whole house security and surveillance systems can be expensive, and some require back to base monitoring that costs extra. A more affordable alternative is an ear-piercing door or window alarm that is activated when it senses door or window movements. The alarms can be used year-round, are self-adhesive, can be switched off and on when you want to open your door or windows. They will not only alert the neighbours of the intrusion but will scare away a burglar from your house.
11. House Sitter | Pet Kennel
---
When taking short trips, hire a pet-sitter or ask a friend or neighbour to look after your house and pet. Professional pet kennels are a booming business with more pet owners travelling locally and internationally each year. Pet kennels and trained staff are equipped to take good care of your pet's individual needs.
Many pet facilities are like 'pet resorts' offering an array of comforts and pampering options. Some kennels allow you to log in remotely to see and monitor your pet having fun and enjoying their stay.
As soon as you know your travel dates, book your pet's holiday too, to secure the dates. However, if your pet has not stayed in a pet kennel before, consider leaving your pet for a short trial run.