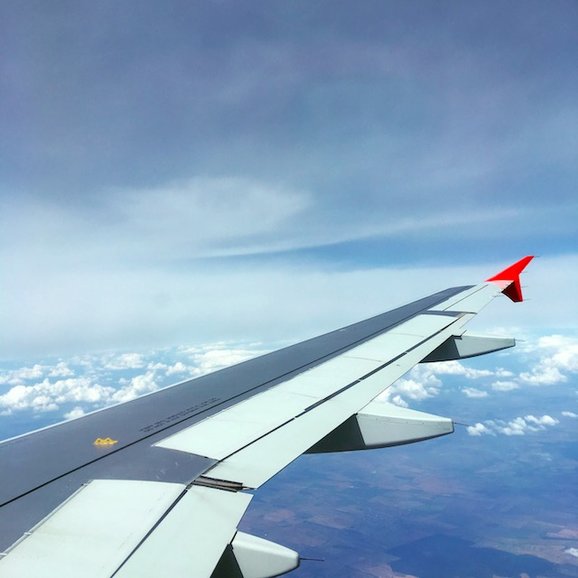 Your Best Travel is Waiting!
Our top 10 travel tips are ones no traveler should leave home without. For real.
To say Papa Joe and I love to travel would be a serious understatement. One of the things we enjoy most about travel, is sharing what we have learning about places and the people who live there.
We realize travel isn't cheap. The TATW team likes to get away several times a year and that just can't happen if we don't make our budget. How do we do it? Check out our Top 10 travel tips and see which ones help you stretch your budget, enjoy your dream destination more, and build memories with loved ones.
Travel Tip 1 – Planes Trains and Automobiles
---
How do you get to your destination? Flying is fast but expensive and leaves a massive carbon footprint. Driving is cheaper but takes a lot of time. We have to balance the amount of time we have for travel against how much time we want to be at our destination, and today we always need to consider our impact on the environment.
Let's discuss flying first
If you fly, stick with a particular brand. We haven't flown with anyone but Delta for years, and because of that we can redeem miles and companion certificates to pay for flights. Compare your departure days to find less expensive flights– flights out on a Tuesday or Wednesday are usually cheaper than on Friday or Saturday.
If brand loyalty isn't important to you, make sure to compare prices. You may be able to use a regional airlines instead of one of the big guys and save considerable amount of money, and may be able to secure a direct flight instead of experiencing long layovers. Double check the hidden costs on regional airlines though. Extra charges for luggage, seat selection, and other fees add up fast.
If flying isn't for you, consider going by rail. Amtrak has not only become our friend, it is a great way to see the country. Standard seats are pretty good, and you may be able to upgrade to a sleeper room for less than published rates if you ask for an upgrade when boarding the train.
Driving is always an option
Our preferred method is to jump in our camper, take our time to reach our destination, and explore the countryside. It may take longer to get there, but even with the extra costs of the camper it's usually cheaper than other methods of travel, and definitely less expensive and more enjoyable than a hotel room. And who can beat a home cooked meal grilled beside your home away from home?
Travel Tip 2 – Room Service please!
---
No, really just kidding. Camping definitely does NOT include room service, but in theory, food costs the same as meals at home, and camp-site rent is usually considerably more budget friendly than a hotel. Tent camping is even cheaper, just not my cup of tea. Amenities in some modern RV parks are as nice as those at many hotels. But obviously camping doesn't work for everyone, so what else is there?
We always weigh the options of renting a house instead of staying at a hotel. Most times the house rental wins, especially if we are on an extended trip or traveling with family. Take our annual family vacation for example. We usually have between 12-15 people, including at least 6 couples. 6 hotel rooms…… plus 3 meals a day for 15 people. Even if you stayed at Motel 6, and ate fast food each meal, $600 per day is not unreasonable. We NEVER pay more than $250 per day for a house, usually much less. And we buy groceries in bulk, usually spending $300-$500 total for a week in groceries (including adult beverage!) You do the math….
Benefits of rental homes
The other thing that works well for us is renting a house. Especially if you are traveling with a group, this option can help spread the cost out.
Pay the reservation fee, with rental balance usually due 30 days or so before arrival, versus paying for a hotel at checkout? Seems like a no-brainer for me. There are lots of reputable sites to explore house rentals. AirBNB, HomeAway, VRBO and Viator (TripAdvisor) just to name a few.
On the other hand, if budget isn't a problem or it makes more sense to charge a hotel room and spread the cost out as credit card payments, all-inclusive resorts or cruises may be options for you. Some seem expensive up front, but usually all-inclusive really means ALL-INCLUSIVE, which can be budget friendly in the long run.
If comfort, security of booking through a known hotel chain, and room service is more your speed, sites like Travelocity, Kayak have great tools for comparing room rates, but personally, I prefer Viator (TripAdvisor) because I can compare reviews, check ratings, get discounts, and book everything all on the same website.
Travel Tip 3 – Consider transportation at your destination
---
In the days of Uber and Lyft, the cost and hassle of renting a car isn't always the best way to go. Keep an open mind about public transportation can help resolve all sorts of logistical problems. We travel to New York and Washington DC every other year or so, and always use public transportation, and do the same with many larger European cities. The London Tube and Paris Underground are great ways to get around and downright cheap.
One thing to consider, subway transportation is generally efficient, but the rider misses out on the sights and can be a little disorienting for those with a good sense of direction.
This next tip is going to sound really weird, but it works
Buy a Hop-on-Hop-Off tour. These tours provide the opportunity to visit any number of attractions in a city, and then transport you to the next attraction on your list. All while getting an earful of local lore.
If you decide car rental is the way to go, reserve off-terminal if picking up the car at the airport or compare several company's rates. Upgrade when picking the car up instead of at booking. A little bit of work may make a big difference in the end!
Travel Tip 4 – Research Research Research!
---
Yep, I'm going to tell you that reading my website is a good idea. Not because I have written it, but because of everything Papa Joe and I learned through reading other publications about travel. Especially when we took off on trips on our own, like when we took the leap and traveled to Brazil. A little reading paid off huge in the long run.
If you couldn't tell, I'm an avid reader, so we almost always end up looking for travel tips in books.
We have several travel books, but have found these have the most useful information
Did you know, book stores have these great things called coffee shops where people actually pull a book off the shelf and read it while drinking coffee – shocker, right. Ok, I don't suggest doing that, but I do end up sitting on the floor in front of the travel section in our local bookstore, comparing book sections, and usually buy at least one. I have a few favorites, but usually end up with Eyewitness Travel and Lonely Planet. Fodors and National Geographic also do a great job, but I find their online resources to be more helpful than books.
Speaking of online resources, do a Google search (or your favorite search engine) for your destination. Most places have a Board of Tourism, Convention and Visitor Bureau, Chamber of Commerce, etc. And the great thing is when you find those sites, many of them offer discounts or coupons. Seriously, I really am cheap.
My favorite translation books are small enough to fit in a purse
Ever travel somewhere and not know how to ask "where is the bathroom?" Translation books come in really handy, especially if the internet is spotty or your translation app isn't working.
If you travel international, language barriers are to be expected. I almost always carry a translation book, and Papa Joe likes translation apps for his phone. Google Translate worked very well for us with translating Portuguese in Brazil. One could almost say it was a lifesaver.
Travel Tip 5 – Did I say Resources?
---
Take advantage of consumer resources available to you – Delta Skymiles for us, HiltonHonors, Enterprise points, and so on. For example, Papa Joe and I took an Amtrak trip / SouthWest USA National Park trip a couple of years ago, and he was able to get us an upgraded sleeper car with Amtrak rewards. On that same trip, using Enterprise rewards we only paid for 5 of the 7 days we had the car. We also used travel apps, such as GasBuddy to find best fuel prices and on Orbitz we found a room at the Las Vegas Luxor for $40, with $75 in coupons to use during our stay.
When we rent houses, we always ask for referrals from the owner or property manager, which usually result in discounted rates for excursions. You don't have to look hard to look for resources, and I have an entire chapter of my book dedicated to budget-friendly resources.
Travel Tip 6 – Ask questions!
---
If you haven't been there, why wouldn't you have questions? Ask what activities are available. Inquire how much parking will be and how accessible is it. Find out what restaurants are close, and (this is awful) how close is the Wal-Mart. It never fails – as much as you plan, something always gets left at home. Ask if the area is family friendly, is smoking allowed….
Whatever is important to you, ASK before you finish planning your trip. Being informed is one of the most important pieces of making the best decisions for your trip.
Travel Tip 7 – Packing
---
Believe it or not, this is the most fun piece for me. I usually start packing a month before we go on big trips, which I know drives Papa Joe nuts. Unfortunately for him, I'm a planner.
Here are some very specific packing tips
Decide if you need a check bag or not. Many airlines will check a bag for reduced or no fee for rewards members. I have learned the hard way to follow the recommendation to carry "necessities" in your carry-on. Make sure you have a change of clothing, yep underwear included, medications, toothpaste and toothbrush, and a hairbrush or comb. We've been caught in a layover more than once, and had our luggage lost. The carry-on saved us when our luggage was lost. On the other hand, I wasn't smart enough to follow my own suggestions and got caught without necessities in the recent Atlanta airport blackout. Not good.
In my Getting Through the Airport Fast story I include very detailed packing tips that can help travelers clear security and get through the airport quickly. This story is worth checking out.
When packing, consider your destination
Of course that means what clothing to take, but even more importantly, I always carry a pair of sunglasses in my purse when flying. Nothing is worse than walking out of an airport into a gloriously sunny tropical day and being "blinded by the light".
What other packing tips do I have?
Other recommendations are pretty standard. Everyone tells you to take your medications in your carry-on bag, but we received some very wise advice when traveling international. Make sure to carry your actual pill bottles, or at the very least take pictures of the pill bottles.
Names of medications and the ability to communicate exactly which pills you need is crazy important. This is especially important if you take daily meds. We have found medications have different names and bottles look different. Add a language barrier when trying to pick up any replacements and this becomes very difficult.
Also, we carry a small first aid kit with Band-Aids and antibacterial ointment. Yep, I'm one of those that always get injured. I'm the only person I know that breaks their ankle in Geneva and spends half a day looking for an ace wrap. It was so bad I couldn't even enjoy the chocolate. And believe me.... thats really BAD!
Last and definitely the MOST important, save room to pack souvenirs
We always buy local spices or goods so we can extend the experience after returning home. Whatever works for you, make sure you have room for it. If you buy liquid goods through an international duty free shop and still have to clear customs, the liquid goods will need to go in a checked bag.
Budget enough time and luggage space to repack any liquids and other non-carryon items in your checked bags. If you don't and have a connecting flight, your purchase will not be going home with you after clearing customs.
The last couple of tips are short but really important.
Travel Tip 8 - Consider travel insurance
---
I've never purchased travel insurance for travel within the USA, but have purchased it from Allianz Global Assistance for several international trips. So far, its been used once. I was really glad to have it, honestly it wasn't that expensive, and we had good experience when we needed to issue a claim.
Resources like Reviews.com and ConsumersAdvocate.org can be helpful to make sense out of all the options for travel insurance. I really like the ConsumersAdvocate approach; they tried out 15 different industry providers and compared their coverage types, customer assistance services, and of course their prices to help future travelers make a decision for themselves. Each travel insurance company has a short summary with their pros and cons.
Travel can be hard, and travel insurance can help make things much easier when travel goes.... oh so terribly bad. Using this travel tip can help you decide when it makes sense to purchase and the differences between the different plans. If you aren't a gambler, travel insurance is a really good idea.
Travel Tip 9 - Be flexible
---
Planning ahead may help spread the cost of your trip out over several months to a year. On the other hand, there are really good last minute deals available. For example, we spread the costs for our Ukraine trip over 5 months, and spread the costs for Panama over almost 12 months. And since we were paying for large trips those years, our flexibility allowed us to take several smaller trips throughout the year.
During 2019 when planning the Panama trip, we chose to drive to Hot Springs National Park, Lake of the Ozarks, Great Smokey Mountains National Park.... Take a breath here - we also drove a loop from Grand Tetons, through Yellowstone, and up into Glacier National Parks. No admission process for parks, food cooked in the RV, and RV parking rates lower than hotel rates. Our flexibility allowed us to continuing to travel and see the country while planning an amazing international trip.
Last, and this top 10 travel tip is my personal pet peeve.
Travel Tip 10 – Remember, you are the guest
---
Wherever you travel, you chose to go there for a reason. There is an experience, an event, a culture, history, whatever it is, that you chose. Enjoy that thing for what it is, not for what you want or feel it should be. Absorb it, make mental memories, take pictures, be that experience/event/culture for your time there. You won't regret it!