The cost of accommodation can be an expensive part of your travels, especially if like to stay in hotels. But of all the travel categories, the cost of accommodation is the one that is the easiest to reduce. This is due to the wide array of options of accommodation and how to book them. During my many years of travels, I have found great ways to save on accommodation without having to sleep in horrible places. In this post, I will go over five easy ways to save money on accommodation for your future travels!
Hostels
---
Debunking myths
Many have misconceptions about staying in a hostel, whether being dirty, run down, or creepy. Just like how there are a wide range of quality in hotels, there are also a range of different types of hostels that cater for various different budgets. There are some really great quality hostels out there and I have stayed in ones that have been better than most hotels I've stayed at.
There are also hostels to cater the kind of experience you want. Feeling social and want to party, there are plenty of party hostels you can stay at. Feeling more quiet and want a chill night, there are many boutique hostels that cater to a more mature crowd.
Another concern is safety. People worry if their valuables will be safe since they will be sharing a room with strangers. I have stayed in over a hundred hostels, and I have never had any problems with my stuff getting stolen. Most hostels will have safe/lockers where you can store your valuables.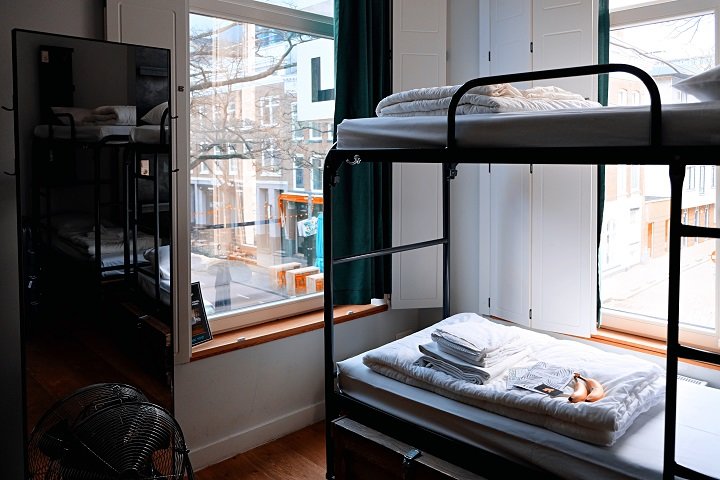 Pros
My favourite part about staying in hostels is the community that you can get. Great hostels provide you a chance to meet new people through their common areas or hostel events such as movie nights, family dinners, bar crawls, etc. I have made countless friends travelling just because we were staying at the same hostel.
There is the obvious savings from staying in a dorm bed in a hostel. Instead of paying for a whole private room, you are paying for just a dorm bed. I have been able to stay in great hostels for around $10 CAD/$7.60 USD per night in cheaper countries and around $35 CAD/$27 USD per night in more expensive countries. Staying in hostels also goes well with saving on food. Most hostels will have fully equipped kitchens where you can cook your own food instead of eating out all the time.
Hostels are usually placed in great locations, close to public transport or within the city centre.
Cons
Hostel dorms have a lack of personal space. There is no getting around this unless you get a private room. Your personal space is pretty much limited to your bed and locker. But when you travel, you only really need your bed for sleeping. Most of the time, I am usually out or in the hostel common room.
Sleeping in the same room as other people, you might get unlucky and have snorers or people coming in and out. I suggest getting a good set of ear plugs and an eye mask to get a good night sleep.
Conclusion
Just like any type of accommodation, there will be great and awful places. Use the ratings and reviews provided by websites such as Hotels.com, Hostelworld or Booking.com to gauge what the property is like. My rule of thumb for booking hostels is to search for hostels with 8.8 or higher on Hostelworld and read some of the reviews to see if they are good. I also ask around a lot from other travellers that have been to the city I am heading to for their recommendations. Hostels are what I used the most for my accommodation during my year of travel and helped me save so much money.
Cashback Websites
---
I have been using these cashback websites for a while now, and I am surprised how not a lot of people know about these websites.
How does it work?
Members click through the affiliate links on the cashback websites before shopping at a retailer's site. Once the member makes a purchase, the cashback website receives a commission from the retailer which is then shared with the member. It is free money for you to go online shopping!
Some of the more popular cashback websites are:
Canada: Rakuten.ca, Great Canadian Rebates
Australia: Shopback, Cashrewards
USA: Rakuten.com
These websites are free to join and so easy to use. They work with the biggest retailers such as Amazon, eBay, and Groupon. For example, Rakuten.ca offers cashback with so many travel websites such as:
Accommodation: Booking.com, Expedia.ca, Hotels.com, Marriott
Rental car: Avis, Enterprise, Rentalcars.com
Airlines: Air France, British Airways, Emirates
Tours: GetYourGuide, G Adventures, Viator
and so many more!
As people pay for most their travel expenses online these days (accommodation, flights, activities), it makes sense to use these cashback websites. Next time you want to book accommodation through Expedia, you can get 3% cashback through Rakuten.ca!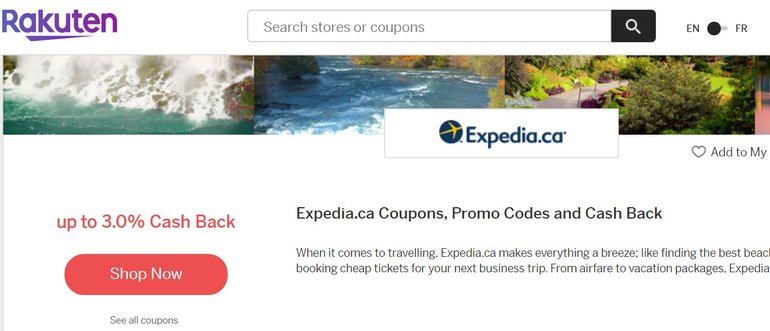 Rakuten.ca Expedia cashback
Loyalty Programs
---
Many travel booking websites and hotel chains have loyalty programs that will help you save money. Hotel chains such as Marriott and Hilton will have loyalty programs where staying nights in their hotel will typically accrue points, which can be redeemed for free nights. While those free night stays might take a while to attain, there are additional benefits such as free wi-fi, early check-in, late check-out for members. Each travel booking website such as Booking.com or Expedia will also have loyalty programs that can give you discounts or free night stays.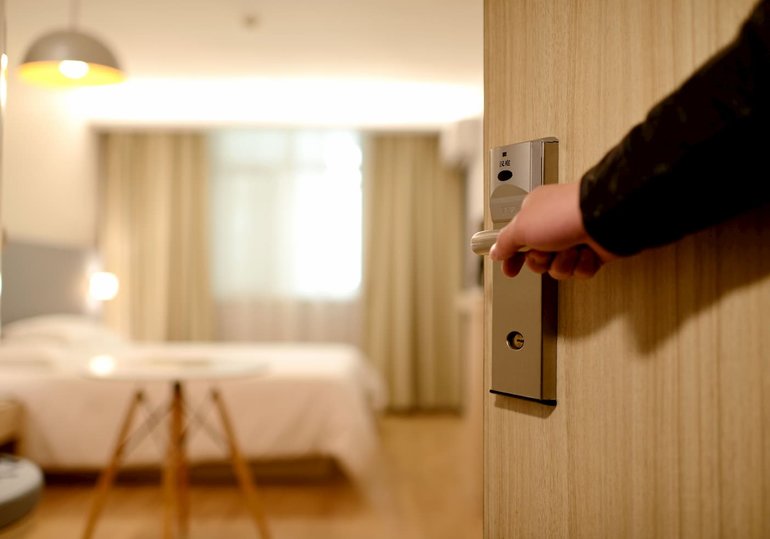 My favourite is Booking.com's Genius program. Basically, the more you book, the more you unlock. As a Genius Level 2, I was able to get an extra 15% off at a lot of hotels and hostels. There are also additional benefits such as free breakfast and free room upgrades depending on the property. This program is also easy to attain as you just need to complete any five stays within two years to unlock Genius Level 2.
AirBnb
---
If I didn't convince you to stay in hostels, AirBnb is a great alternative to hotels to help save money on accommodation. If you're unfamiliar with the service, it's a website that allows you to book apartments or rooms directly from owners all over the world. Costs vary depending on availability and where you're visiting, but it could easily be a 50% savings compared to hotels.
I really like booking AirBnb if I need a change of from hostels and need a private room. They are also really nice if you are sharing with a friend/partner or a group of people, as you can split the costs of the place. There are also unique stays such as staying in a tree house or a castle or a train!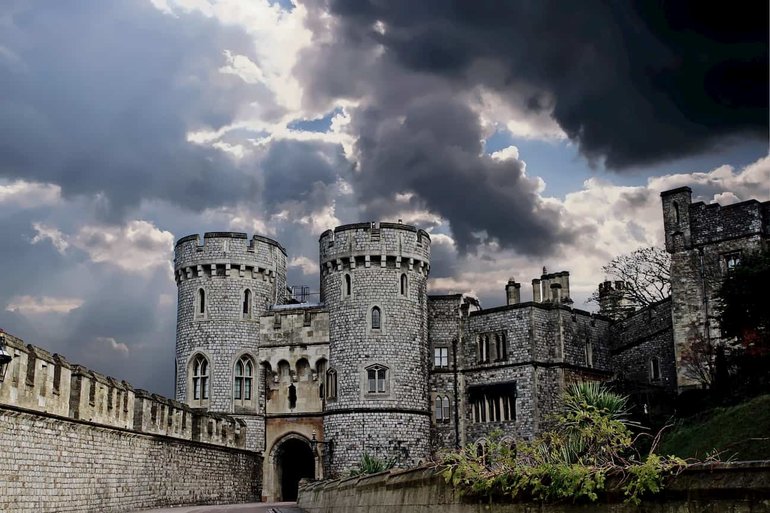 Here are some of my favourites
Private Double in a spacious apartment in Sydney for $60 CAD/$46 USD per night
1 Bedroom Luxury Condo in Udon Thani, Thailand for $35 CAD/$27 USD per night
Private Equipped Bedroom + Free Bikes in Tulum, Mexico for $32 CAD/$24 USD per night
Couchsurfing/Workaway
---
These require more effort but gives you the most savings. Instead of discounts, cash backs or cheap prices for accommodation, it is FREE!
One of the better-known travel websites for backpackers is CouchSurfing. It is one of the best ways to connect with locals, meet other travellers and save money by getting free accommodation. Guests are able to stay on a host's sofa or in their spare room for free. The host will often show the surfer around the city and welcome them into their daily life. As part of the couchsurfing community, many surfers return the favour and host other guests when they have free room.
I have not yet tried couchsurfing to stay or host, but I have enjoyed many of their hangouts and events in numerous cities. I am a big believer of the couchsurfing community and have met many wonderful people.
Workaway on the other hand is a website for more longer stays. In exchange for lodging and/or food, volunteers are expected to contribute an amount of time per day to help out their hosts. The types of volunteering available include farming, animal care, language help, hostel work, babysitting, as well as more unique ones such as helping out sail to different islands to distribute medical goods!
I was able to try this one out, doing a Workaway at Map Travelodge hostel in Cameron Highlands, Malaysia. In exchange for working 4 hours a day, I was able to save 10 nights of accommodation.
However, Workaway is only applicable for those travelling longer term, as most hosts require you to stay at least two weeks.
Aside from the free accommodation, the best thing about these two is the chance to meet and get to know locals. Talking with your hosts, you are able to get to know more about the country and its culture. For the most part, you will end up with a great and unique experience.
Some people may be worried about their safety when staying with a stranger, but be smart and use your best judgement. Take a look at the host's profiles and check out their reviews left by other people who have stayed with them.