Benvenuti in Puglia - welcome to Puglia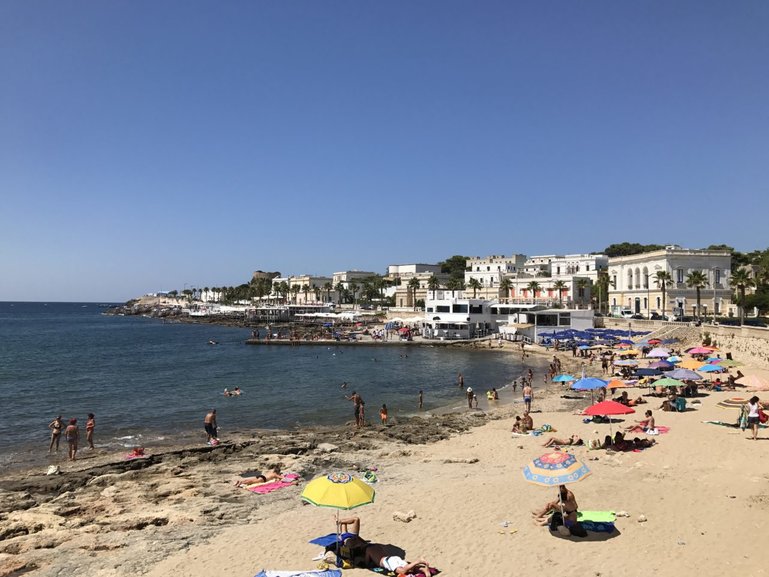 Santa Maria di Leuca's lungomare
Puglia has become famous internationally for its stunning beaches, rolling olive groves, medieval white towns and wonderful food. With an extended tourist season from April to October it has been a fashionable holiday destination for over a decade. Yet many parts of the region remain pristine and undeveloped.
In the echo chamber of online forums the same destinations are usually offered as must visit places to see. Consequently most visitors to our region tend to gravitate to those same tried and tested favourites. Leaving many under explored gems for the adventurous traveller to find and enjoy.
Santa Maria di Leuca, which sits at the very tip of the heel of Italy's boot, is one such place.
De Finibus Terrae - land's end
---
In Roman times Leuca was land's end - de finibus terrae; the end of the world. It still has that feel, a sense that this the very edge of the rest of everything. Where everything ends. A feeling of isolation that is emphasised by relatively few visitors, even at the peak of the holiday season, in total contrast to the rest of our region.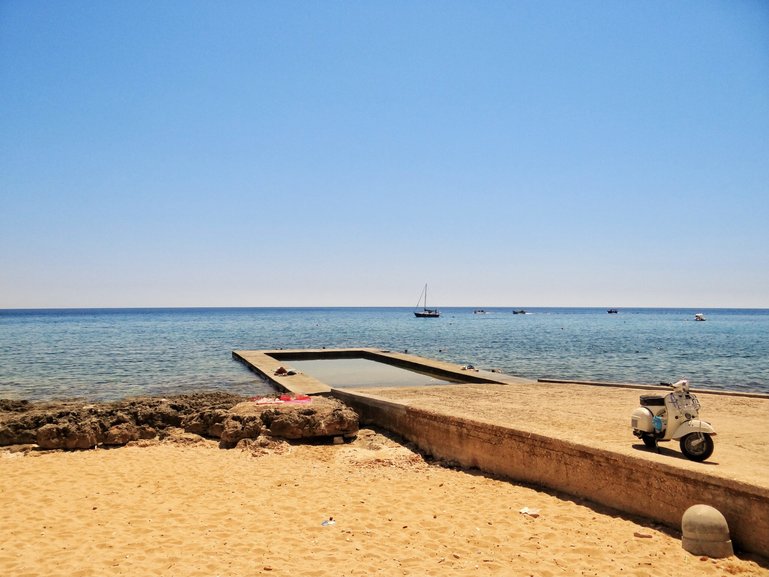 Here you can witness a rare spectacle. From the very same spot, at opposite ends of the day, you can watch the sun rise over the turquoise blue of the Adriatic sea and set behind the deep blue hues of the Ionian.
Precisely where the waters of the Adriatic mingle and merge with those of the Ionian shifts and changes with the currents. But looking out from the basilica santuario di Santa Maria de Finibus Terrae you are left in no doubt. The shift in colours where the two seas churn as currents clash is clearly visible.
Driving down the Adriatic coast is the best way to approach Leuca. The views along the coast are wonderful.
The lighthouse, standing proud, announces your arrival before the port and the mid-century modernist and art nouveau villas that line the seafront open up to you. Along the lungomare sitting on the sharp rocks are the wooden platform lidos. Ciabatte - rubber soled shoes - are a necessity for taking to the crystal clear waters lapping over the jagged rocks peppered with sea urchins, whose spines present another hazard to the bare footed.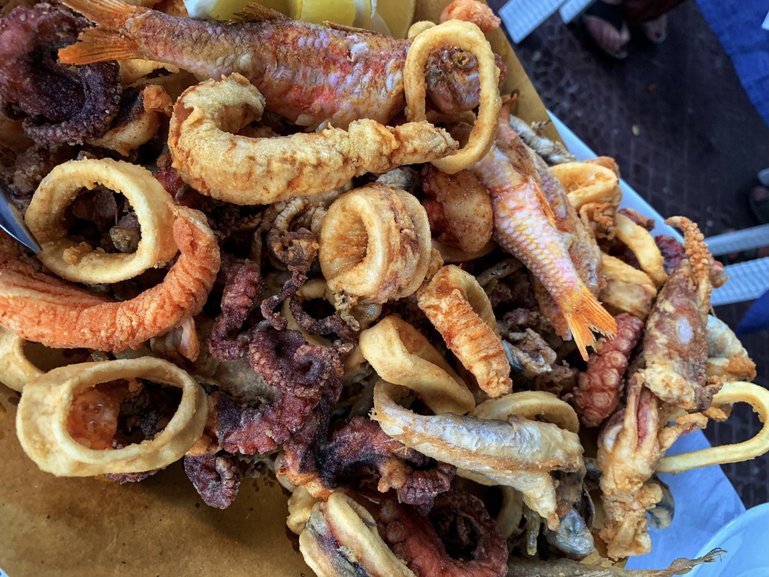 Relax at one of the lido bars and restaurants. Enjoy some freshly landed seafood as you watch the local youth snorkel for the urchin and polpo to be served at the next meal.
That's the thing about Santa Maria di Leuca. It all comes back to the sea.