Are you looking for the best Mexican restaurant in Canada then you are in right place. We have found the top Mexican restaurants in Canada that will help you to find the best Mexican food.
Canada is a diverse city full of restaurants with all kinds of multicultural dishes. Mexican dishes are full of flavors. In this article, we will tell you about the top Mexican restaurants in Canada that you must visit and taste their famous dishes.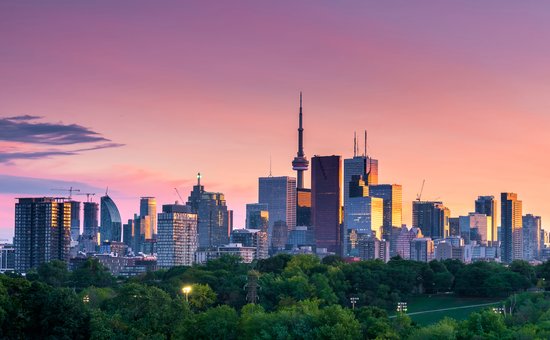 canada
Seven Lives Restaurant
---
Toronto is a little obsessed with tacos at this time, seven lives provide full-service, hyper designer, or hipster restaurants opening every month. It Proves that sometimes simple is best, Seven Life is basically a "barely there" food stall in the middle of the multi-ethnic Kensington Market. This place has the best design and ambiance which makes it up for the best fish and seafood tacos in the north of Mexico.
Fonda Lola Restaurant
---
With a menu full of new dishes in this restaurant, you will love the care that goes into each and every dish at this restaurant. Cocktails may sound expensive but it is worth every penny! You can feel how much time and effort was put into preparing only high-quality food products with ingredients perfecting them. 3 different types of tacos are highly recommended to order in this restaurant – they are all mouthwatering goodness favorite is the bread tenderloin meatballs wrapped in sirloin ingredients. And Don't Forget to order Their Habanero Hot Sauce.
The address of this restaurant is:
942 Queen St W, Toronto,
ON M61G8
Website: www.fondalola.com
Mad Mexican Restaurant
---
It is located near Jane Street and Dundas Street West; a mad Mexican restaurant is a Mexican eatery with a diverse selection of Mexican dishes to choose from. Their interior design is capacious and affectionate, with a lot of wood-tone furniture. They have delicious food like tacos, hot street corn, mushroom enchiladas, tortas and burritos, and of course, margaritas, among other things.
Address: 405 Jane St, Toronto, ON M6S 3Z6
Website: www.madmexican.ca
La Carnita Restaurant
---
La Carnita serves fresh tacos with new daily amenities in an environment that celebrates Mexican food through art with fresh ingredients and culture. It is the best place to eat Mexican street food in Canada.
Address: 501 College St., Toronto, ON (More locations are available)
Website: www.lacarnita.com
Campechano Restaurant
---
If you like bomb fish tacos and spicy margaritas then Campechano is the perfect place for you to go. They have a very friendly and lovely staff that delivers great services for you. It has a flavorful and generous portion of dishes like Alguacil, "Sopes" which is a classical Mexican snack. You must try their mushroom and cauliflower tacos.
Address: 504 Adelaide St W, Toronto
Website: www.campechano.ca
The Tacofino Restaurant
---
This restaurant originally started as a food truck on the Island of Vancouver. It quickly grew its popularity due to its delicious fresh fish tacos and nacho platters.
Address of this restaurant:
15 W Cordova St. Vancouver BC (also available on more locations)
Website: www.tacofino.com
EI Charro Restaurant
---
Pambazo is available at EI Charro, it's challenging to find in other Mexican restaurants. Frijoles, steak, cactus, shrimp, pork tacos, tortas for $15, pollo asado grilled chicken, and $18 "chorizo" Mexican sausage are all available at the restaurant. For $10-$13, you can grab a cheese quesadilla and many other great Mexican meals. They also offer excellent customer service, sweets and imported Mexican drinks, but please be aware that there is no parking available on the side of the restaurant.
The address of this restaurant is:
788 Broadview Ave, Toronto
Website: www.elcharrocanada.com
EI Catrin Destileria Restaurant
---
This is an artsy, modern, and graceful restaurant located in the distillery area, they are serving upscale Mexican small dishes and a variety of tequilas and drinks. The restaurant has luxuriously furnished interiors lined with colorful Calavera and beautiful courtyards with comfortable seating areas and stunning design. Tortilla Chips, Artfully Displayed Esquites, Sopes, Ceviche De Atun, and Vegetarian Ceviche are among the restaurant's excellent menu options that you can try today.
Address: 18 Tank House Lane, Toronto
Website: www.eIcatrin.ca
The unique spices, flavors, and fresh ingredients used in Mexican cuisine, and especially their colorful presentation make it irresistible. We hope our recommendations were helpful in finding Mexican restaurants serving authentic Mexican cuisine in your neighborhood and be sure to check out our other daily tips in Toronto.