Be it an influencer or your next-door neighbour, it seems as though everyone had at least one photo on their social media where they were surrounded by a mystical underwater world, clicked wherever they went scuba diving. It's become such a popular activity now and, being the adventure-thirsty chap I am, I couldn't stand being left out of this. I have a few friends who claim to have tried the best scuba diving in India, in the Andamans, and their pictures and videos there spoke for themselves. Unable to resist the charm of the waters, I enrolled for a scuba diving course in Andaman.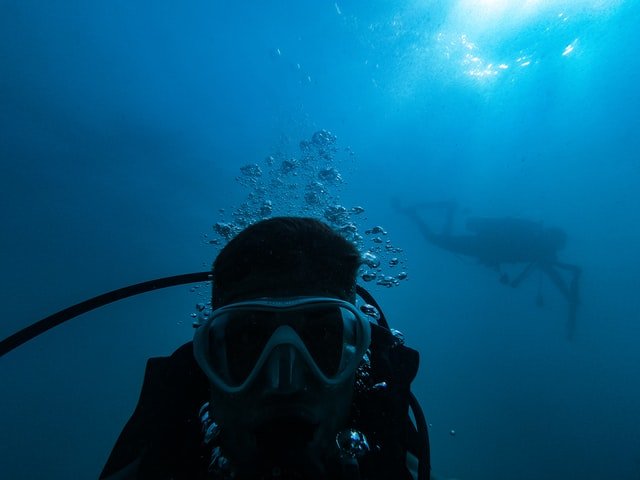 Scuba diving in Andamans
The days leading up to my trip were spent planning out visits to many iconic destinations around the islands and fitting in my scuba diving course. This has always been my favourite part about travelling solo – I got to chalk out my entire trip on my own terms and was going to try my hand at a new adventure without having to drag half-willing friends or family along.
My dive was at the Havelock Islands, and I made sure to arrive a day early to make sure I was well-rested for the impending adventure. I made my way to the dive shop and was handed my gear and introduced to fellow divers. Our instructor soon joined us and explained all the do's and don'ts, hand signals, equipment usage and breathing techniques.
We boarded our boats and headed out to sea to put the theory and instructions of our scuba diving course in Andaman to use. I couldn't bear the anticipation and willingly volunteered to be the first one to dive in as we reached our diving spot. As soon as I was under the surface, I was surrounded by cool blues and a plethora of colours. This did not feel like the same world I lived in; it was almost impossible to believe that this is what exists alongside us, but stays hidden on the daily. My awestruck self then had to follow the instructor and fellow divers around the area, discovering more of the marine and coral beauty surrounding me.
My dive apparently lasted about 45 minutes, but in my daze, it barely felt like a few seconds. We had to make our way back to the boat and as I gave this aquatic paradise a final glace, I vowed myself to return in the future and definitely for longer. We reached the dive shop and returned our wetsuits, equipment and flippers. I had befriended a few other divers while on the boat, and we decided to head out for a meal before we finally bid goodbye to each other.
Though my dive was done and dusted, I still had a few days and an extensive list of places to visit. I spent the following days hopping to the nearby islands, but each time I sat by the beach for a quick meal or pitstop, I could only stare at the waters and dream of what was under the waves. I do agree with my friends that said this would be the best scuba diving in India – but I also believe this was the best adventure and life-altering experience I could have ever asked for.