1. Early morning rise
---
Most camps/lodges will require you to wake up really early.The early morning rise are also in line with the scheduled game drives which start off early so that you can get to enjoy and witness cat killing because most of the predators are active in the early mornings.
2. Extensive game drives
---
Typical game drive hours range anywhere from 2 hours to 8 hours this is dependent on the size of the park as well as the itinerary that you will have selected. The game drives are distributed into morning game drives, midday and afternoon game drives. In the game drives schedule you can expect picnic lunch breaks, especially while on a full day game drive.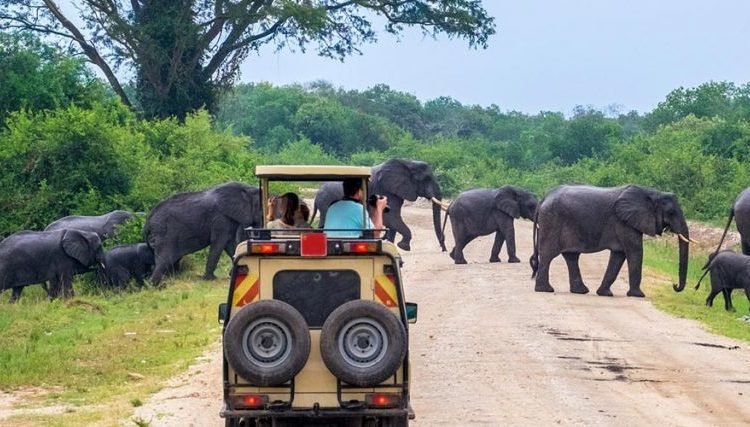 Safari Gamedrive in the park
3. Varying weather conditions
---
The weather conditions in African countries is fairly stable with mornings being very cold and chilly while day time being very hot and warm. These weather conditions are fairly the same expect when the dry seasons and wet seasons when the weather is very different. In the dry season, there are very high temperatures with little or no rainfall while during the wet seasons you can expect seasonal showers.
4. Comfort breaks in the bush
---
During game drives in the park, there are no toilets the nearest washroom area is behind the bush. It is recommended for ladies to bring along sanitary wipes for use and disposal once out of the park, as littering is discouraged in the park. For those who might find the "bush" an inconvenience it is advisable to avoid drinking too many fluids right before the game drive, also you can visit the toilet at the camp/lodge just before the game drive.
5. Small charter flights
---
For those whose choice happens to be flying safaris, you need to be aware of that the airstrips will not be large with a fleet of planes but rather with 1 or 2 planes depending on the flow of travelers, the flights can get bumpy, the planes do not have onboard toilets either.
Into short dirt airstrips. Perfectly safe mind you – but not a bad idea to be mentally prepared. Flights through the middle of the day can get bumpy. No on-board toilets on these flights either.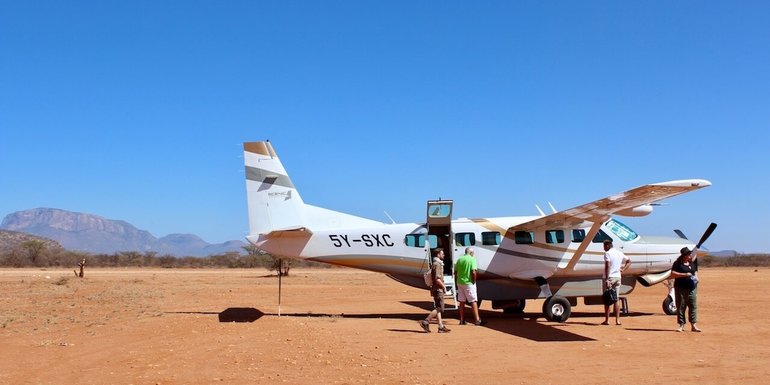 flying safari
6. Regular meals and snacks
---
It is good to be on a full stomach whether on holiday or just at home,the thing with being on a safari this tends to be empathized with the camps/lodges serving buffet meals with a variety of dishes to choose from.There is also the teas, coffess and cakes that are served after the afternoon nap or before the evening gamedrive. From your breakfast, lunch and dinner there is a pretty solid plan to ensure you don't skip meals even when en route from one destination to the other with Enroute lunches being a thing that most clients enjoy.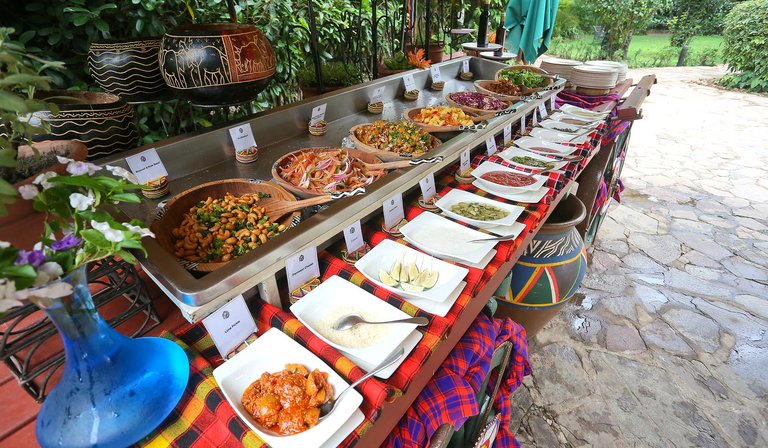 Safari Buffet meal service
7. Poor cell phone coverage and internet connectivity
---
Connectivity in most African countries is subject to its location, with places in towns or major cities having good network whereas places away from the major towns and cities having poor connection. You may find wifi and good cell network in some camps/lodges but not in all.