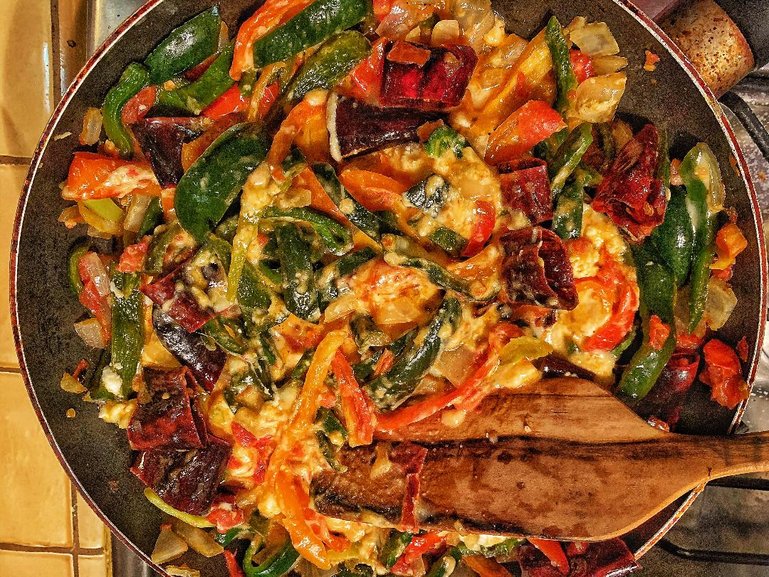 Bhutan's beloved national dish: Ema Daatse
Visitors to Bhutan need not learn any Dzongkha, the national language as English is the language of instruction in schools and all Bhutanese are fluent, making communication easy. But there are 2 words that many visitors learn early in their stay, ema daatse, which translates to chili cheese, this is the national dish of Bhutan, eaten daily by many Bhutanese and is usually brought to the attention of visitors early on in their stay, as Bhutanese guides feel the need to introduce their guests to this quintessentially Bhutanese dish. While chilies originated in the New World, they have conquered much of Asian cooking, and in Bhutan they have reached their zenith, where they are eaten whole, cooked or raw, and Bhutanese proudly and loudly proclaim that for them, chilies are not a seasoning in cooking, but are the main item in many dishes. Of all the chili-based dishes in Bhutan, ema daatse is the most famous and beloved, and serves as a food to unify all Bhutanese. Northern Bhutanese, the ethnic group called the Ngalops, whose mother tongue is Dzongkha thrive on ema daatse, while eastern Bhutanese whose mother tongue is Scharchop are equally avid consumers of ema daatse, and southern Bhutanese whose mother tongue is Nepali, and often consume a diet more akin to that eaten in Nepal also revere ema daatse. Consuming ema daatse is a measure of who is Bhutanese.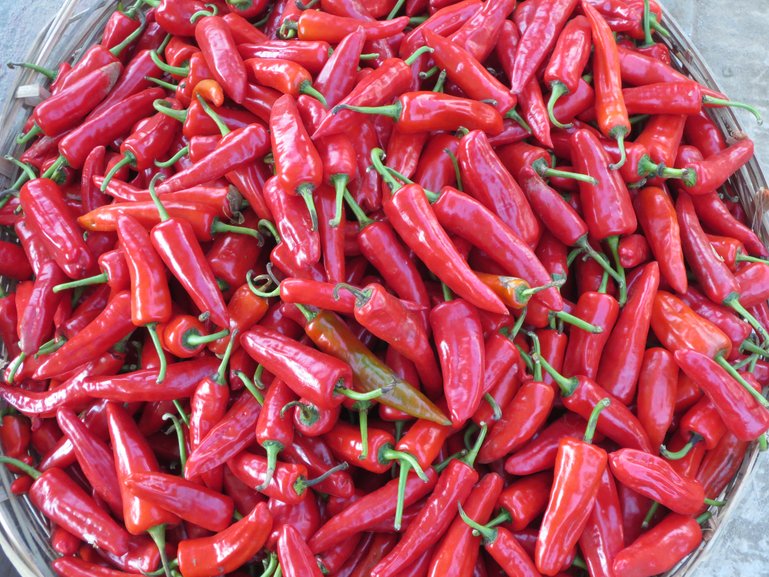 spicy Bhutanese chilies
As you might expect, it is spicy. Sometimes too spicy for foreign palates. I encourage my guests to try a bit over rice, for those who want their food without fire, rice can be a great vehicle to absorb the delicious flavor and mitigate the heat. The heat factor is determined by the variety of chili and whether fresh or dried, (traditionally Bhutanese dry their harvest as a way of preserving them for off-season, chilies are sometimes boiled before drying, lending them a pale yellow color). To cook ema daatse, chilies are chopped, with the seeds left inside them, sautéed in butter or oil, then some sliced onion and tomato added, and salt and pepper are used to season. Lastly the cheese is added. Typically this is local cheese, usually cows milk, though sometimes yak milk, and it possesses a crumbly texture and has a slightly sour tang. Some cooks add imported bland block cheese, and as a treat sometimes a tiny amount of what is known as rotten cheese is added. It's not actually rotten, but has a pungent flavor due to its long aging in leather bags, and is produced in Merak-Sakten; a remote part of eastern Bhutan, so it's addition is usually a special occasion.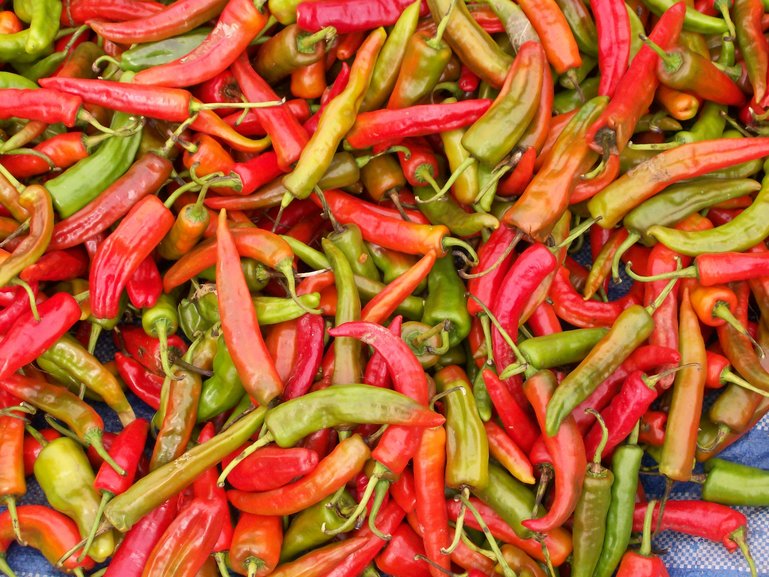 Chiles give flavor and fire to Bhutanese food
If you develop a liking for ema daatse, your Bhutanese guides and friends will likely be very flattered, and then make it their mission to introduce you to their favorite renditions, bringing you to various restaurants for their special ema daatse, introducing your to chefs who may cook you a celebratory version. If you really like it and eat a lot of it, expect your guides and friends to bring you containers of it made by family members. One love of ema daatse can confer rock star status on the foreign visitor, as most Bhutanese assume it will be too hot for you, and if you prove them wrong, you'll garner a fame you never imagined possible.