Bhutan is a landlocked county with a population of nearly 700,000 and we have 20 districts from west to east. Bhutan is covered with a forest on almost 72% of the territory, which we are carefully preserving.
We have a rich culture and rich traditions, such as district festivals in different localities. Bhutan is a country of gross national happiness and it's the vision of our fourth king. Our traditional man dress is called a "gho", and the the traditional women dress is called "kira". We are all Buddhist, and almost 60% of the population are farmers as we grow our own rice and crops, allowing families to be self sufficient. We have many trekking routes, bird watching spots and many more to show to our visitors coming from all around the world. We have a king as the head of the state and we have prime minister. We also have "Je Khenpo", who are senior religious heads.
Before. the Dzong architecture was used as defense fortresses, but now we don't have any enemies so we use it partially as a residence for the monks and the other half is used by the district offices. So we say Bhutan is the last Shangrila on earth. Our language is called "Dzongkha" and our money is the "Ngultrum".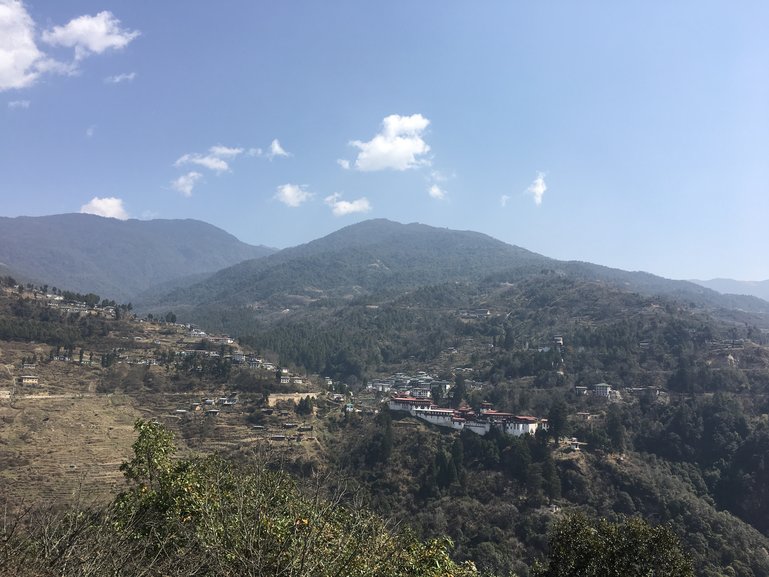 living culture