Let me give you 4 reasons why go to Colombo. At first, here a few facts about Colombo. Colombo is Sri Lanka's commercial capital and the largest city. The population of Colombo metropolitan area is said to be around 5,6 million and the city itself about 753 000.
The first thing that caught my attention in the city was the fact that there are amazing big old trees everywhere. And they are not just big old trees, they are the source of greenness to the city. Coming from Finland, the country of 10 000 lakes and forest/trees as far as the eye can see, the fact that there are so many trees made the city feel a little like a home to me. Oh well, the weather is nicer in Colombo in March for sure, that it is in Finland, in my opinion at least.
Unlike many big cities or capitals in Asia, Colombo is really not that big but also Colombo's skyline isn't packed with tall buildings or skyscrapers. So, wherever you happen to walk in the city, you are actually able to see the bright blue sky all the time. And this also makes it feel homey.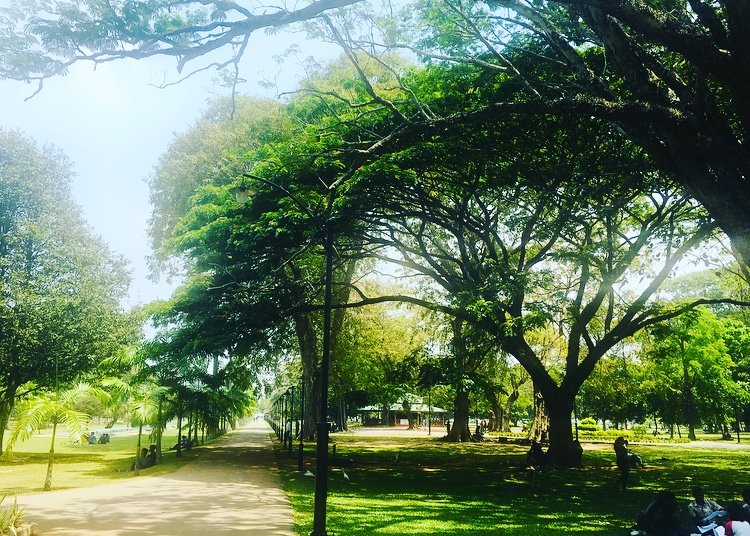 I have wandered on the streets of Colombo a lot, and there were numerous occasions when I realized, that if I didn't know where I was, I wouldn't be able to guess it either. The architecture of the city is just so surprising. Some buildings reminded me very much of Europe, and at one point, I think I even saw some resemblance to Dubai. The resemblance to Europe, of course, makes sense, considering the history of Sri Lanka. I'm not going to get into it more deeply, but I can see how the Portuguese, the Dutch, and lastly the British, have molded Colombo's street view.
As I already mentioned, I wandered on the streets of Colombo a lot, and I have to say, that from time to time, I found myself in the strangest and shadiest streets, and yet, I never felt unsafe. Of course, I can now talk about what happens on those streets during the day, but still, I was surprised how safe I felt there. And, when talking about wandering, the city is quite easy to navigate. Of course, modern technology in the forms of map applications always helps.
Now maybe it is time for you to start planning your visit to Colombo? Enjoy the city!
My 4 why's:
1. Eye candy (beautiful trees, greenness, beautiful skyline)
2. Architecture
3. Safety
4. Easy to navigate