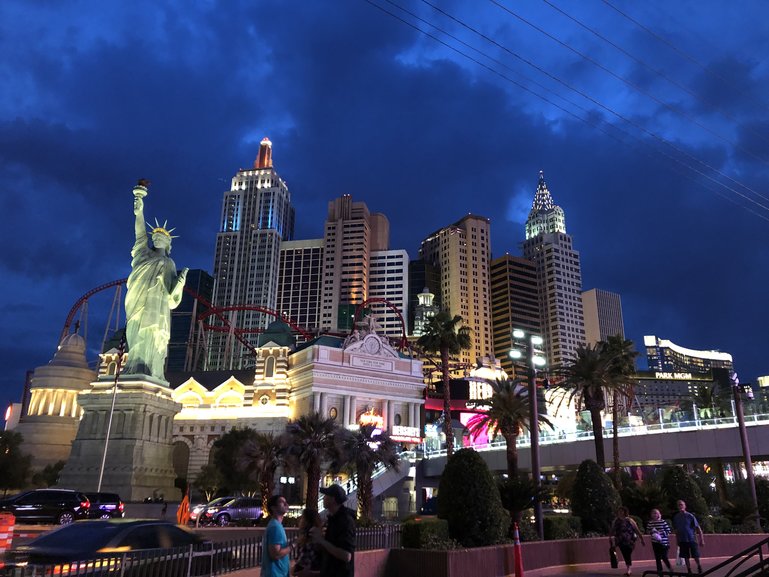 'What happens in Las Vegas stays in Las Vegas', the famous sentence often heard and used in blockbuster movies when we talk about the city of sin, lust, and money. What if she hides more than that?
This place offers several attractions and activities not just for adults but also for their children. Many families walk through the streets of this city every day, and that is because Las Vegas is not just (limited to) poker and casinos.
Facing the Bellagio Hotel, you will find one of the most famous and beautiful attractions in the whole city. Bellagio's Fountains have a value of fifty million dollars, and they will amaze you with magnificent water shows, accompanied by lights and music.
During our stay, we saw that water shows about three or four times, and each of those was different from the others. These amazing fountains count 1200 jets of water, that can be differently synchronized, depending on the rhythm of the music in the background. There are thirty songs used for this kind of entertainment, so it will be difficult to see the same performance twice. Our favorite show was the one created around the song 'Singing in the Rain', that we watched from the small terrace on the side of 'Las Vegas Boulevard', which overlooks directly at the hotel. These shows are performed every day from 3 pm till 8 pm every 30 minutes and from 8 pm till midnight every 15 minutes.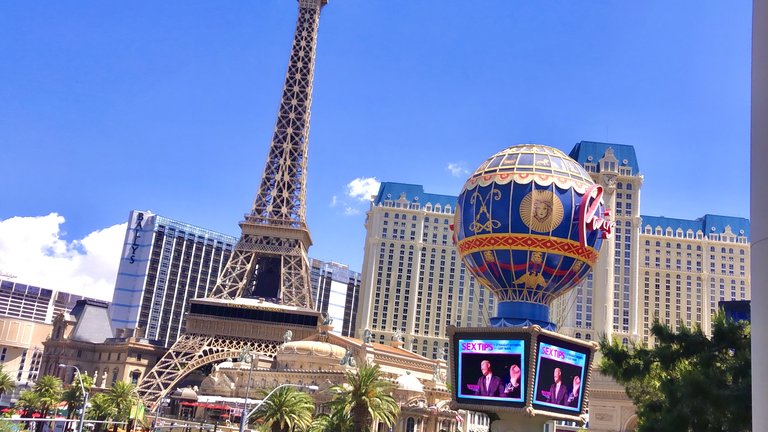 If from the outside the Hotels appear luxurious and beautiful, the inside will make you speechless.
In some of them, it seems to be walking through a real city and not into a casino. Here some of our favorites:
New York hotel&casino where you could easily get lost between mini-streets, shops, and restaurants that create the atmosphere of being in a small New York City.
Flamingo Hotel&casino where we fell in love with its beautiful garden, inhabited by parrots and pelicans.
The Venetian is a beautiful reproduction of the Italian city.
A few minutes away from the center, there is the Fremont Street Experience, a five-block pedestrian covered mall with shops, kiosks, and a nightly light-and-sound show. A great attraction is the 'Slotzilla Zipline', which makes possible flying all over the gallery and seeing down the Fremont Street -it is often fully booked, so make sure you buy the tickets in advance. - Although during the day quiet, at night parties, music, and shows take over, changing the atmosphere completely.
If you wish to escape from slot machines and poker games for a while, you will find a place called Pinball Hall of Fame, not far from the center, where a hundred of pinball games fill up a whole deposit. Here, we went back to our childhood once again with just one goal, beating our opponent.
There are other places that you could visit while in Vegas. The Neon Museum, for example -it is a bit expensive but, at the same time, it is something different to do if you want to change air - or the Battlefield Vegas, an ex-military barracks where now you can pay for shooting real guns. Do not forget to check the Unique Stores area out, that, hosts many shops as Coca-Cola, Hard Rock Cafe, and M&Ms.
As you can see, although Las Vegas is visited mostly by gamblers, she can offer much more than just playing cards. Then you cannot miss the possibility to get lost walking around shops, streets, and hotels, having fun with the different activities and beautiful attractions that you could find!