The capital of Philippines, Manila is the ultimate city that carries the legacy, dating back to centuries and ruled by many countries like Japan, Spain, and America. The Philippines was for many centuries a Spanish colony, and historical places in Manila too have a historical touch. Hence, if you are a historic lover, then plan a vacation to Manila!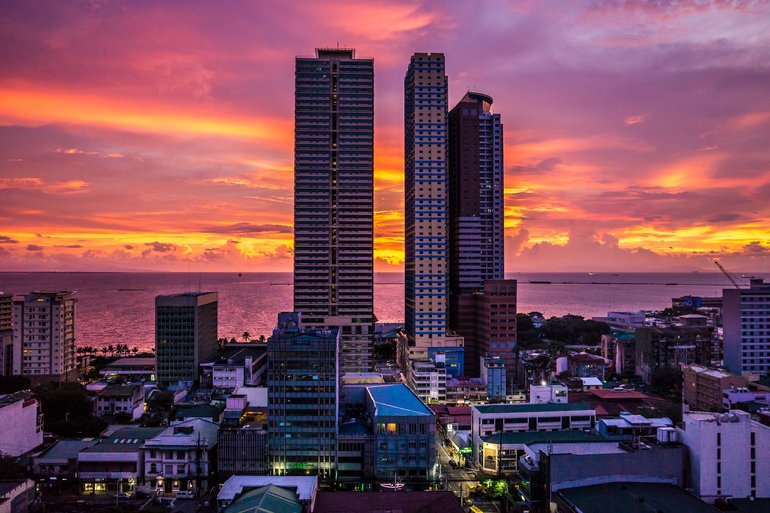 Manila
Some of the perfect places in Manila are given below:
Fort Santiago
---
Once you arrive to Manila, this must be your first visiting place. Currently guarding the banks of a heavily polluted and stinky Pasig river, the fort which was completed in 1593 has a dark history. The stone walls of the fort have many structures including the Rizal Shrine.
Star City Amusement Park
---
This is perhaps and most probably the biggest amusement park in the country, which can be best visited after you are done with all the historical sightseeing. Here, the view of the twinkly lights of the Ferris wheel and the crazy sounds and lights of the various rides and attractions make it a must-visit place.
Rizal Park
---
It is the city's biggest public park and is a welcome from the hustle and bustle as well as the stress of daily life. This park is spread over an area of 58 hectares and consists of the tallest flag- pole in the Philippines that is 32 meters tall, commemorating the country's independence.
Manila Ocean Park
---
This place also comes in the list of the best visiting places in Manila. The aquarium in this ocean park focuses mainly on marine life which is indigenous to the South- East Asia and features more than 14,000 creatures. There are also many animals' show here such as the sea lion show, penguin show, and the birds show.
Manila Zoo
---
The Manila Zoo is also one of the best places to visit here. All different types of animals ranging from hippopotamus, elephant, Bengal tiger, monitor lizard and many more around here. There are around 500 animals and 100 different species. There is also a Botanical Garden and Arboretum within its campus, for people to view the different varieties of the plants.
Therefore, Manila with its heavenly attractions and sightseeing, make it one of the most awaited places to visit for anyone!