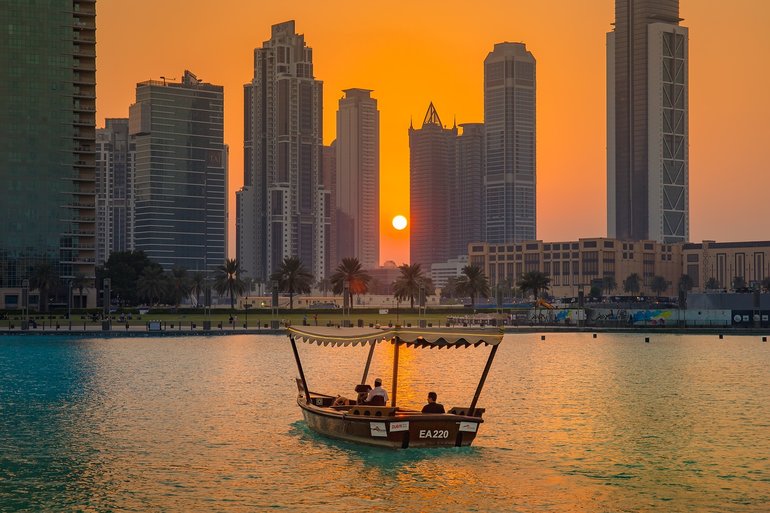 dubai
Have you got any plans for the biggest event on earth? Come October and Dubai is all set to become the melting pot of diverse ideas, flavours, and cultures. The first Dubai Expo 2020 will be held in October of 2021, and it is considered to be a one-of-a-kind event that happens only every five years. The mega event is expected to welcome 25,000,000 visitors from around the globe. In case you are wondering what all the fuss is about, it is a mega-event that features creativity on a massive scale, and the city hosting it gets to present the best innovations based on themes and garner attention from around the globe. Despite being prepared to host Expo 2020, Dubai had to defer the event to 2021 due to Covis-19. However, this time gap helped Dubai to expand into a stunning city that showcases spectacular installations and recreational settings. If you will be visiting Dubai between October 2021 and March 2022, you should definitely reserve a spot at the Dubai Expo 2020.
What makes Dubai Expo 2020 so fascinating?
---
The Expo is centered on the idea 'Connecting Minds, Creating the Future ', which will bring together representatives from 192 countries to brainstorm and test spectacular ideas in order to contribute to creating solutions for global challenges. At Dubai Expo 2020, the goal is to raise awareness about the challenges that humanity faces on a worldwide scale. It acts as the world's largest gathering of nations at one spot for networking and creating international relationships. In participating in an Expo, countries can create a miniature world that reflects global progress and innovative solutions to global challenges and showcase them for a limited time. As part of the Dubai Expo 2020, a portion of Dubai will be transformed into a miniature city featuring the best creative ideas in the world and will serve as a forum for exchanging cultural diplomacy and global innovations with other nations.
So, what's in it for you as a visitor? A kaleidoscope of experiences! Here's what you can expect to discover at the Dubai Expo 2020.
Awe-inspiring modern architectural marvels await you. Dubai Expo 2020 offers the ideal platform for UAE and other participating countries to showcase their innovative and modern designs. Each country gets the chance to express its ideas through its own customized pavilion. Pavilions are crafted with thematic displays infused with futuristic designs and sustainability features. Singapore brings a lush rainforest to the desert emirate, Italy lets you witness a 3D printed replica of its iconic statue – Michelangelo's David and Netherland will leave you speechless with mini-farms powered by solar-generated rain showers. We bet you would not have seen a robot playing tunes of Beethoven ever. That's the first of many you will encounter at the Germany pavilion.
The Al Wasl Plaza – the eye-catching giant metallic dome is the centerpiece and a new wonder added into Dubai's long list of contemporary landmarks. It boasts to have the largest dome in the world with a 360-degree projection screen and is the meeting point for all who visit Expo 2020.
If you are tech-savvy, then you will be blown away by the array of technological displays you will come across at Dubai Expo 2020. Venture into different country pavilions to witness some groundbreaking discoveries in the field of science and art. For instance, you can see robotic designs, explore space on an augmented reality system, and even visualize the future of air travel. In a way, it would feel like taking a trip around the world in the future.
Take part in Theme challenges - Spanning 10 weeks, the Dubai Expo 2020 puts forth a theme of the week challenge that lets visitors take part in making a change towards the betterment of the world through their ideas. The themes range from sustainability, biodiversity, global goals, climate change to name a few.
Get engulfed in a riot of music and entertainment! When you book your Dubai Expo 2020 tickets, you get a world of entertainment to explore inside this colossal venue. Each pavilion of Dubai Expo 2020 also showcases the cultural and recreational essence of the nations. For six months, Dubai will be host to the best artists, musicians, and performers from all parts of the world to put on a spectacular show. UAE also gets all geared up to host its first opera show on the launch day of the event. And there's more! Flash mobs, sound and light shows, pop-up performances, and grand parades... Dubai Expo 2020 would be a celebration like no other.
Take a culinary trip around the world. Dubai turns into a paradise for food lovers as one can sample and relish flavours from over 192 countries! In the mega event, visitors are invited to experience a world-class culinary experience with more than 20 acclaimed chefs tantalizing your taste buds with their gastronomy skills. At Terra Café, you can enjoy flavors made with local ingredients grown in the United Arab Emirates, showcasing the idea of sustainability. The event offers a huge variety of dishes that suit every visitor's diet choice. Whether it is coffee, kebabs and grilled dishes, comfort food, or Michelin-starred restaurant gourmet meals, there is only one place you can find the finest variety of food offered worldwide - Dubai Expo 2020.