When visiting traditional villages or local markets you may be able to purchase locally made totem poles, wood figurines, bamboo flutes, stone axes, pig tusks and Pandanus leaf carry bags direct from the craftsman or his wife at better prices than is available from city art & crafts shops.You will find the villagers willing to bargain only if you are purchasing multiple items. In general, it is not customary to barter and may be considered rude if the item is already well priced.
TIP: Please do not purchase items containing shells. The purchase of these items only encourages the further destruction of the very marine environment you have come to expect in the South Pacific. Shells are an indispensable link in the ecosystem of all coral reefs and being eradicated at an alarming rate; the so-called 'farmed shells' sold in the First World are harvested from pristine reefs of the world (many from the Philippines). Many types of shells sold in markets and shops around South Pacific islands are now on the endangered list.
Please be advised that some items (feathers, pig tusks) may not be accepted on return by your countries of origin. Wooden items and basketware will be inspected at your final destination so please check items for borer holes and ensure no insects are hiding in basket ware.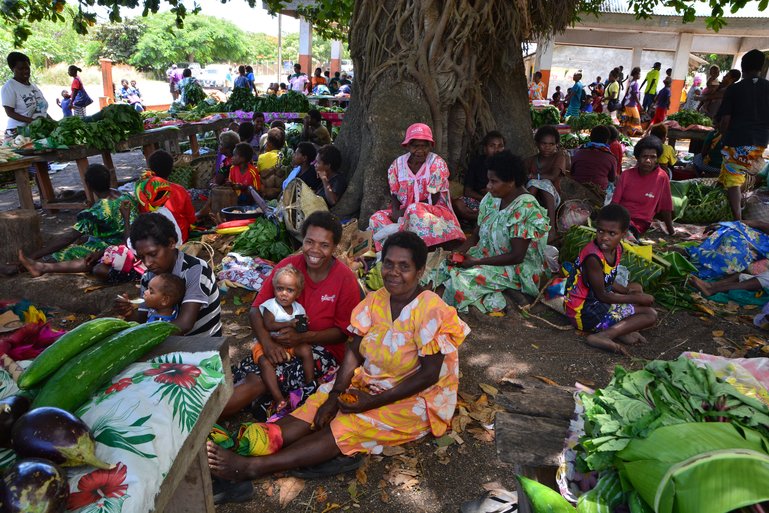 Indigenous markets on Tanna Island, Vanuatu.