New Zealand is a country of rare beauty and landscape variety: glacial mountains, rushing rivers, clear and deep lakes, geysers and boiling mud.
There are also numerous forest reserves, long deserted beaches and a wildlife heritage that includes Kiwi.
You can practice all kinds of outdoor sports: hiking, skiing, rafting and, of course, bungee jumping.
The locals, with a culture that is a mix between the European one and the Maori, are very friendly.
To visit New Zealand I recommend using the camper as it allows you to travel long distances without having to go back quickly to stay overnight (thus losing the opportunity to visit places far from centers).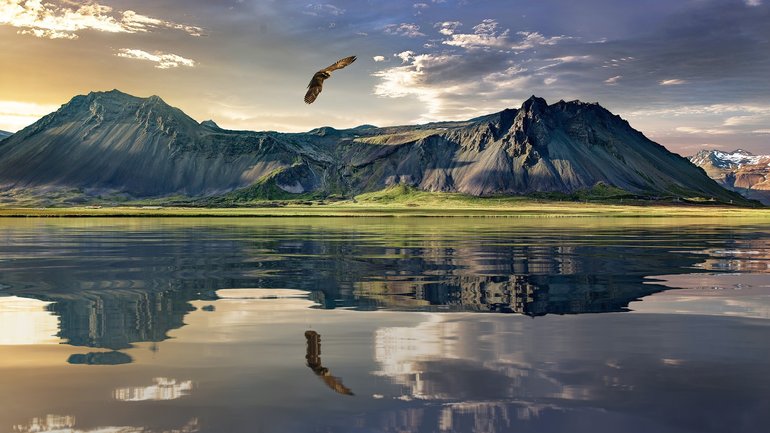 New Zealand
1) Documents and visa
---
Travelers from other countries do not require an entry visa for stays for tourism purposes of less than three months. The following documentation must be presented upon arrival: a passport valid for three months at the time of departure from New Zealand, a return ticket or a continuation of the trip, a private health insurance policy valid for the duration of the stay and a sum of money sufficient for the period of stay are calculated 1000 New Zealand dollars per person, per month, or fraction of a month; this amount can be in cash or on a Visa / Mastercard credit card).
2) When to travel
---
All times of the year offer things to see and do. The hottest months (from November to April) are the most crowded, especially during the school holidays, from December 20th to the end of January. Naturally, the ski resorts are more active in the winter months. Regardless of when you travel to New Zealand, it is preferable to book in advance the overnight stays, the flights and the rental of the camper to get advantageous prices. It would however be preferable to visit the country before or after this congested period, when it is still quite hot and there are not too many tourists around.
3) Pay attention what you bring
---
It is strictly forbidden to import food; before landing you are given a questionnaire where you have to indicate all the food in your possession. All those that are not allowed must be left in the appropriate collection spaces between the landing point and the controls. During the checks all the baggage will be checked and if unreported or unauthorized food is found, pecuniary sanctions will be imposed.
Attention also to shoes: it is strictly forbidden to introduce land or seeds from other countries / continents. Then carefully clean all the soles of shoes or boots that you will carry with.
4) Fuel supply
---
I advise you to refuel as soon as you can because it can happen to travel many hundreds of miles without finding anything.
5) What to see
---
Although there are several things to see in New Zealand, you should not miss the following:
1. Waitomo Caves
1. Rotorua
1. Coromandel Peninsula
1. Fox Glacier
1. Milford Sound
1. A All Blacks game (You will live an unforgettable experience during the Maori Haka)