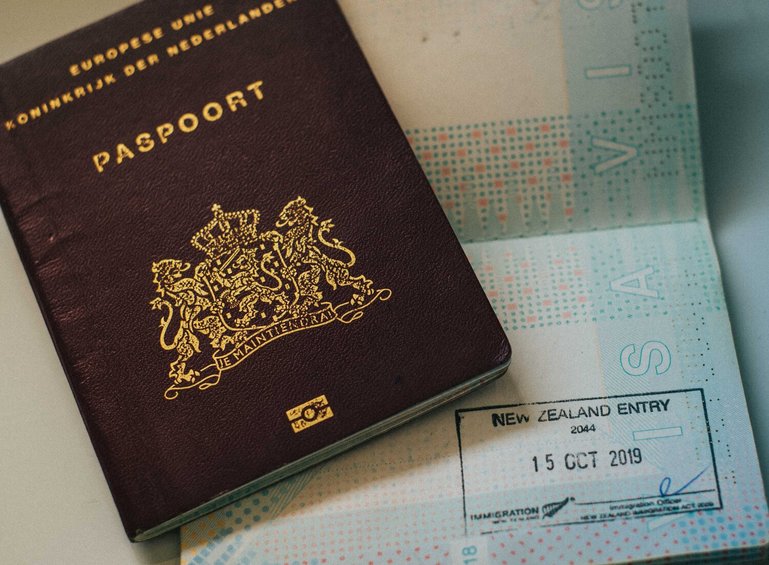 Many people dream of travelling the world. To go to different places and explore exciting cultures and places. How wonderful if you could just drop all your things, leave your job behind and wander off for a while. But let's face it; travelling isn't free and it does require you to have an income, savings or other financial support to in order to go to these places.
Luckily there are a few countries in the world that offer the Working Holiday Visa (WHV). Basically, a WHV is a residence permit that allows you for a certain time to not only travel a place but also to work there and generate some income. It is the perfect way for young people to live in a different country for a while without having to go through the pain of finding sponsorship, doing an expensive study or to marry someone from there. It is the ultimate way to work and play.
It takes a little while and quite some preparation figuring this all out so we thought it could be helpful to write down our experiences on the WHV New Zealand. Let's dive right into it!
Requirements
---
The requirements for the WHV vary per country so the easiest way is to check out the official New Zealand Immigration website which we found very helpful. Overall, people between the age of 18-30 are allowed to work for up to 12 months or study up to 6 months. People from Canada and the UK are even luckier and get to spend up to 23 months in New Zealand. Now, the New Zealand government requires you to have a return ticket or enough funds ($4,200 NZD) to get by until you find work and can generate some New Zealand dollars.
Furthermore, a medical check (chest x-ray and vaccination records) can be asked depending on the countries you have been more than 3 months at a time for the past 10 years.
Our tip: Don't book a return ticket. It's quite strange that the immigration asks you for a return ticket, seeing you are only able to book flights ahead for 11 months maximum, and the visa allows you to stay 12 months. So we would recommend not booking the return ticket and just bringing a copy of a bank statement that shows your funds.
Costs
---
The costs for the WHV depend per country but in the case of the Netherlands, the WHV will cost you $280,00 NZD which is roughly about 160 EUR. Definitely not for free but also not a crazy amount for a year seeing you can work and generate an income.
How to Apply
---
You will apply online at https://www.immigration.govt.nz/new-zealand-visas. The application process is very clear, short and takes you, step by step, through the personal details that are required. It usually doesn't take more than a few weeks to have your visa ready in your inbox. That's right, you don't need to send off your passport to the embassy. It is a digital/electronically visa that is shared with you via e-mail. Super easy! We obtained our visas within a few days.
Our tip: You definitely don't need a third-party visa organization to help you with the process and get the visa for you in return for high fees. It is a waste of money seeing the process to get the visa is very quick and easy. The immigration website explains you all the steps and helps you navigate your way through the process.
Approved? Ready, Set, Go! but Don't Forget These Things!
---
Woop woop, you are on your way! Almost. But before you go, print all the required documents and bring them with you: your local address (can be a hostel, hotel or a friends place), the confirmation of your visa, a bank statement and a copy of your passport and drivers license. Also, we would say to get an international driver's license in case you are going to drive or perhaps even buy a car in New Zealand.
Our tip: Don't forget that New Zealand has very strict rules on bringing in food such as fresh fruit (including nuts) and vegetables, fresh meat, fresh fish, honey and bee products! Double-check your luggage, or declare it and avoid a $400,00 NZD fine in case customs checks your luggage and find something.